Wait. What? Seven reasons not to learn Portuguese? Shouldn't you be convincing me to learn another language? Especially one as romantic as speaking Portuguese?
Yes, but let's take a different view of the spectrum of learning languages and see if learning Portuguese is right for you. 
I spent three months in the Azores (autonomous islands of Portugal) and was situated in a small town called Maia. Many people there did not speak English, and nobody spoke Spanish. The villa I was housesitting had a gardener who spoke no English and a governess who did speak English, not fluently, but her English was good. I spoke Spanish to her the first time we met and she said, "You are in Portugal. You speak Portuguese!" She proceeded to give me small lessons to help me get by. Learning Portuguese was confusing as there were many similarities to Spanish. Many words looked alike but the pronunciations were completely different. Saozinha and Antonio were a delight to get to know and they loved it when we did our best to speak their language.
Prior to coming to Portugal, I had been taking Spanish lessons because we live in Mexico. It is important to learn the language of the country you are living in. Better yet if you learn it before you go. So, should you learn Portuguese? Do you plan to visit Portugal, or do you plan to live there? Do you take the time to learn Portuguese or not?
Here are some reasons to consider why you may not want to learn Portuguese:
1. Spanish is more widespread in the U.S. due to its proximity to Mexico and other Spanish-speaking countries. 
If you live in the U.S. and don't plan on travelling to a Portuguese speaking country, then perhaps you should consider learning Spanish instead. My neighbour in Mexico, who is fluent in Spanish, said she spoke more Spanish in her hometown of Seattle than she does in Ajijic. Go figure. 
Canadians tend to learn French because of Quebec and the bilingualism encouraged in the country. I took French from grade 3 to grade 10 and should be fluent, but I am not. Shame on me for not paying better attention. However, French is coming back in focus now that I am learning Spanish.
2. Portuguese is not as popular as English, German, or Spanish.
Portuguese has traditionally taken the back benches in the choice of foreign languages to learn with students. Portuguese is one of the top ten most widely spoken languages in the world, but it doesn't reach the top ten languages studied in universities worldwide. There are plenty of others languages in higher demand on a global scale.
3. Portuguese pronunciation may be harder than Spanish or Italian.
If you are an impatient or inattentive student, you may want to pick another language. Patience is a virtue devoutly to be wished.
FREE GUIDE! Get Essential Information on Protecting Your Assets
18 STEPS TO IMPLEMENTING YOUR PLAN B
4. The link between spelling and pronunciation is a little more complicated than in Spanish.
We learned while speaking Portuguese, the "z" has a "sh" sound. We would ask for a cerveza with the Spanish pronunciation and the Portuguese had no idea what we were saying. We finally got used to pronouncing the word "cervesha" and now in Mexico, the servers have no idea what we are saying.
5. Portuguese is not the easiest language to learn.
Portuguese is the hardest language to learn. Or so I've heard. I've also heard that Japanese, German, and Russian are the hardest languages to learn. So, you be the judge. English is also ranked up there as one of the most confusing languages to learn. Learning a new language is a great exercise for the brain so if you want your brain to atrophy, don't learn Portuguese.
6. Portuguese is spoken by a smaller amount of people than Spanish, French, or German.
Where are you going to spend most of your time when you travel, or where are you going to live? We didn't start learning Spanish until we moved to Mexico. Of course, it's better to learn before you relocate; however, we didn't know we were going to stay in Mexico until we got here. Are you going to Europe? Maybe your first choice should be Spanish, French, or German since they are the most common in all of Europe.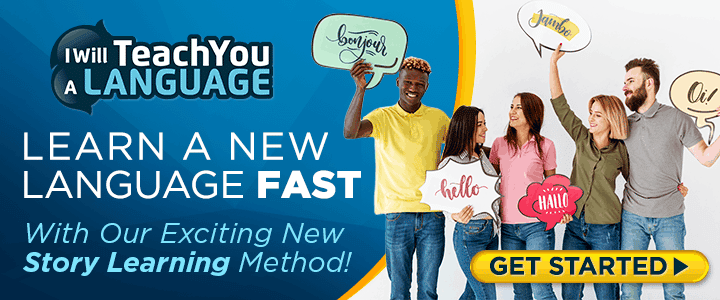 7. There are few resources available for those wanting to learn to speak Portuguese.
Until now. 
Even though I spent three months in Portugal, I had no intention of learning Portuguese because I was in the beginning process of learning Spanish. My husband and I had settled in Mexico and knew we had arrived home. Besides, how could someone learn Portuguese online quickly?
The answer is with StoryLearning® and Portuguese Uncovered. We've had people contact us about learning Portuguese online, but the course wasn't offered when the questions came in. Ask and you shall receive… Check out Portuguese Uncovered and decide for yourself if you should or should not learn Portuguese.
This post contains affiliate links. This means we will earn an affiliate commission if you click and/or make a purchase through the link (at no extra cost to you).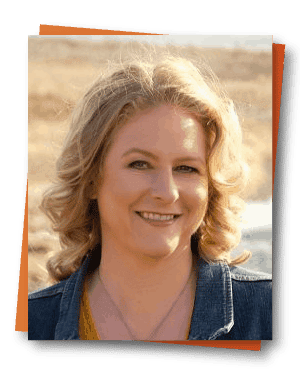 Charlotte Tweed is an adventurous soul with a goal to take you on a journey where you don't just visit—you live it. Graduating with a Travel and Tourism Honours diploma, Charlotte began her expat journey on June 15, 2021. After travelling through multiple countries, Charlotte now calls Mexico home. Reading, writing, and researching the best expat destinations in the world are how she fills her days. As a published author, her mission is to transform your life with expat travel—one destination, one adventure, one story at a time.


Like Our Articles?
Then make sure to check out our Bookstore... we have titles packed full of premium offshore intel. Instant Download - Print off for your private library before the government demands we take these down!