Living in Tijuana: Why so many Americans are now calling Tijuana home.
More and more Americans are calling Tijuana home. This Mexican city a cheap and a fantastic alternative to the high housing prices that has been on the rise in San Diego and neighboring towns lately. About 90,000 people cross the border each day to work in San Diego. Here's why so many Americans are now calling Tijuana home.
The average rent for a one-bedroom apartment in San Diego is $1,800 and for a two-bedroom apartment it's $2,300. These prices are a challenge for many when you add to it the high cost of living in the city.
It is practically impossible to live in San Diego if you're earning minimum wage or if you're studying and are only generating income through Uber or other APP related commerce. This is why Tijuana has become so popular in the last 5 years.
In Tijuana, Americans find low-cost options that meet all of their housing needs at a fair price. Also, as a border city, TJ is great for online businesses and finding employees that speak English.
Budget apartments in Tijuana range from $400 to $1,000 a month. The $1,000+ dollar a month apartments being in the most exclusive areas of the city and include parking and a twenty-four-hour security guard.
Many tech entrepreneurs that move from San Diego to TJ set up shop on Revolution and rent at Eazy Living (yes, that's spelled correctly). Many companies have apartments here at about $900 per month including utilities, 24-hour security, and internet.
To put this into perspective, a two-bedroom apartment in Mission Valley costs $2,600 a month plus amenities. In La Cacho and above, which are great gastronomic zones in the city, offers two-bedroom apartments for $800 a month.
You also have to consider that the dollar has been on the rise and its value in Mexico is very high. Meaning that groceries and gasoline will be much more accessible than in the United States. As Trump bashes Mexico, the peso goes down… good for you and me.
An American renting in Tijuana will save thousands of dollars a month. Not only will they be saving a lot of money, but they will be living in a very luxurious way that can only be dreamt of in San Diego. You'll be hanging at the best restaurants and bars having a blast.
The commute to San Diego is also very easy and practical. There are several ways in which an American can travel from Tijuana to their job in San Diego without a hassle. As I said above, about 90,000 are doing this each day.
One of the ways in which you can travel to your job is by crossing the border to the United States walking and then taking the trolley to your job. This is best for those working downtown but will reach parts of Mission Valley… and all the way out to San Diego State University.
Another way that you can get to your job while living in Tijuana is by crossing the border by car. It is true that the line for crossing the border can sometimes be extreme, but this can be avoided by obtaining the SENTRI CARD.
FREE GUIDE! Get Essential Information on Protecting Your Assets
18 STEPS TO IMPLEMENTING YOUR PLAN B
The SENTRI CARD is a document that allows any approved individual to cross to the United States in a much faster and selective line. Applicants must undergo a thorough background check against criminal, law enforcement, customs, immigration, and terrorist databases; a 10-fingerprint law enforcement check, and a personal interview with a CBP officer.
You can apply for the Sentri program by:

STEP 1: Download the SENTRI application by clicking on the "Download Application" button above. Complete the form and save it.

STEP 2: Send the completed SENTRI form and supporting documents to us using e-mail or fax. The supporting documents are passport, driver's license and permanent resident card if applicable. Their e-mail is info@immigrationvisaforms.com. The fax number is 1-877-770-7096.

STEP 3: Click on the blue payment button to complete the IVT service fee through PayPal.

STEP 4: On receipt of your SENTRI application form and payment, your data and documents will be carefully reviewed and submitted to the US Customs and Border Protection Agency for background and law enforcement checks. It may take between 1 and 3 months to receive a decision on your eligibility as a Trusted Traveler. Once you receive a decision you must book and attend a compulsory interview in order to complete the process.

STEP 5: IVT contacts you with your completed Trusted Traveler profile so that you can check for status changes with your application. If your application is Conditionally Approved, you can set an appointment for an interview with the US Customs and Border Protection Agency.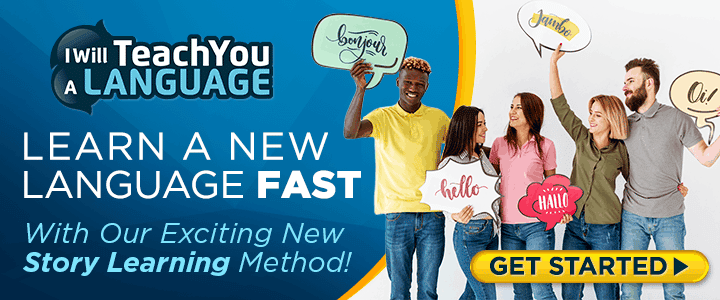 If you don't qualify for Sentri, you can reduce the line by using a passport card (this is what I have). When you apply for a US passport, you can get a book and a card. This card is valid only at land crossings. It usually takes me 20 minutes to drive into the US using this card.
I hope you've found this article on living in Tijuana to be helpful. For more information, or for assistance in living and investing in Mexico, please contact us HERE. Thank you. We'll be happy to assist you and can connect you with residency experts in Mexico.
Here is probably the most extensive ebook on Everything You Ever Wanted To Know About Eliminating Your Taxes, Protecting Your Assets And Regaining Privacy Over Your Life And Investments. It is called The Ultimate Guide To Going Offshore.  Visit our bookstore to purchase it today!
I've included some great articles for you to read, enjoy!
Drugs, Cartels, and Crime: How Mexico is Misrepresented and Stereotyped—and Why So Many Americans…
Working in Mexico: Key Facts to Know
Real Estate Investment Potentials in Mexico
Buying Property In Mexico: A Step-By-Step Guide For Expats
Like Our Articles?
Then make sure to check out our Bookstore... we have titles packed full of premium offshore intel. Instant Download - Print off for your private library before the government demands we take these down!