Living in Playa del Carmen: Seduced by Mexico
Living in Playa del Carmen Mexico – Part 3 of a 4 Part Series on Moving to Playa del Carmen Mexico from Canada.
Your are living in Playa del Carmen? In Mexico? Really? Isn't it dangerous? Have you ever been scared for your life?
These are typical questions we hear when we travel back to Canada. Sure some states in Mexico are dangerous, but Playa del Carmen and the area for the most part, is a peaceful little bubble. It's not that the city is unsusceptible to violence; we'd be naïve to believe so. However, this region still remains a haven for the flower power genre and tends to attract those seeking a simple, relaxed pace of life.
If I were to read the newspapers, like in any other city of the world, I'd come across mostly negative, attention-grabbing headlines. But I choose to focus on the many wonderful aspects of living in Playa del Carmen, and that's exactly what's mirrored back to me. Quite possibly it is only I who lives in a bubble, however, after six years of blissful living, I think I'll continue on with my head in the clouds.
That being said, we've certainly experienced some low times. The reason for the initial move for living in Playa del Carmen was to establish a farm in the nearby state of the Yucatan, two hours from Playa del Carmen. The goal was to grow our own produce for our family-owned, tropical produce import business in Canada. We'd become our own suppliers and branch out into the European market.
After two years of trying to turn this money pit into a success, we struggled to pay the bills. My husband and his brothers were left with no choice but to pull the plug on the project. We had come to a major crossroads in our life. The door was still wide open to move back and work in Canada, or we could stay on living in Playa del Carmen.
If we chose to cut ties with family business, how would we sustain our family's needs in Playa? I wasn't ready to go back and was positive there was more to our Mexican adventure. We did not uproot our three children and sacrifice our close relationships with our family only to return months later when the endeavor failed. My intuition told me there was much more in store for us here.
Around the same time we were going through a transition period, a couple we had met through friends was looking to hire a chief of operations at their vacation rental firm. The man approached my husband and asked if he would be interested in working together. Forty-eight hours after meeting the couple in their home to discuss the details, my husband accepted the position.
This man and his lovely wife not only became our employers, but also our mentors for living in Playa del Carmen and our dearest friends. Our lives have been enhanced in many ways because of them, and I believe having met them, we found the missing link, the reason for our move abroad.
Although no one can replace our loved ones back home, we have met this awesome group of pinch hitters willing to stand in and to fill the lonely voids in our hearts. When the distance is too much for us to bear, Vancouver is only a six-hour flight from the nearby Cancun International Airport.
Reasonable international cell phone plans make keeping in touch with our relatives easy. As well, we have a home phone line through Vonage that allows us to make free calls to Canada and the United States for a low monthly rate.
Medical and dental care is affordable in the Riviera Maya. That is a huge plus in living in Playa del Carmen. Our family doctor charges $400 Mexican pesos ($30 Canadian) per visit. There are no standard four-hour wait times. In fact, on our very first appointment, she gave me her contact numbers for her personal cellphone and home.
FREE GUIDE! Get Essential Information on Protecting Your Assets
18 STEPS TO IMPLEMENTING YOUR PLAN B
Our oldest daughter saw an orthodontist and wore braces for a year. Comparing the costs to the same products and services offered in Vancouver offices, braces here are one-fifth the price, including after care retainers.
There is no Toys R Us in Playa del Carmen and the prices on the meager selection of quality toys available are extravagant. So the kids have learned to live with a couple of favorites items, paints, a Frisbee, and bikes. We spend the majority of our free time enjoying the extraordinary natural settings of the Riviera Maya.
In the hot summer months, trips to nearby cenotes are the best way to stay cool. The waters in these picturesque, limestone sinkholes are crystal clear and refreshing. A palm-lined, six-kilometer trail in our neighborhood takes about a half hour by bike, and we can reach Playa del Carmen's white-sand beaches in less than fifteen minutes on foot.
On the few rainy days we have,the VIP theatre is one of our favorite pastimes. We sit in comfortable, reclining chairs with fuzzy blankets. Servers deliver our beverages and snacks right to our seats, and the best part is – it costs $9 Cdn for an adult ticket!
Since Playa del Carmen is still a young city, it doesn't have hundreds of options for indoor entertainment (and really, who wants to be indoors with so much going on outside?) However, there is a Planetarium, L'Aquarium, a 3-D Museum, an a new Teatro de la Cuidad, which hosts live spectacles including theatrical plays, musicals, folkloric dances, and cultural performances. Often, these shows are free in an effort to promote the arts.
On weekends, if we aren't playing golf ourselves on one of the many pristine local courses, we follow our son around the country to watch him compete in tournaments. We've had the opportunity to explore beautiful colonial cities like Merida, Valladolid and Campeche. The roads are in excellent shape and travel in the Yucatan Peninsula is very safe. Moreover, a new highway completed last year means that we can be relaxing in a hammock on the magical island of Holbox within an hour and a half.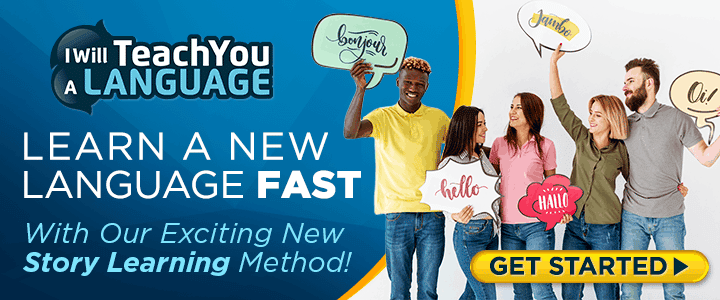 Living in Playa del Carmen – so close to the Cancun airport– let us take advantage of economical and convenient domestic flights, we've had a chance to create some unforgettable memories and travel stories. On a recent trip to Puebla, we marveled at four hundred year old cathedrals. We shopped for treasures in antique street markets, and toured the vibrant town of Cholula, with its awe-inspiring church built upon an ancient temple dating back to 200BC.
From May to the end of November, hotels throughout the Riviera Maya offer kids-stay-free promotions. These low season rates present the perfect opportunity for a weekend staycation. We pack a bag and within half an hour, we're at the swim up bar ordering a blended cocktail.
While affordable hotel stays and road trips to historical cities are fun-filled activities, they're not the only perks of living in Playa del Carmen. One side of the city is bordered by a silky, white shoreline and Caribbean Sea. On the other, is a dense jungle terrain speckled with impressive Mayan structures.
You don't have to live off the grid, in the middle of the jungle to enjoy spectacular nature. On numerous occasions, we've seen spider monkeys behind our house swinging from one tree branch to another. Parrots with bright, Kelly green plumage do a regular flyby above our backyard.
I can't forget to give mention to the agoutis, iguanas and coatis that roam freely through the neighborhood. In the beginning, we were fascinated to watch packs of thirty or so coatis, a cross between a badger and a raccoon, graze over our lawn. It was a sight to see as a mix of blonde babies and grey adults passed through, their long tails all pointed straight up towards the sky. Unfortunately, it wasn't long before they lost their appeal. Every morning we awoke to toppled over garbage cans in the driveway and a nice trail of rubbish to clean up.
In our front yard grows a guanabana (sour sop) tree. I love to blend a batch of fresh nectar from its pulpy flesh and enjoy the many health benefits of this super food. Once a week, our gardener appears at our door with an armful of fresh coconuts. He trims the point with his machete and cuts a slit through the white flesh, just big enough for me to stick a straw in. I find a spot for them in my fridge and the cold coconut water makes the perfect thirst quencher on a hot day.
My husband and I really appreciate the quality lifestyle we can provide for our children living in Playa del Carmen. The minimalistic approach to life means that we are not bound by an insatiable need for more things. Along with being a very health conscious city, Playa del Carmen is very multicultural. The interesting mix of residents we meet through school, soccer or community events come not only from the every state of Mexico, but from the four corners of the globe. No one is an outcast because there's such a refreshing array of backgrounds, not one dominating another.
Who knows if in ten years we will still call Playa del Carmen home? For now, I am enjoying every moment of living in Playa del Carmen….
Here are the links to the other articles in the 4 Part Series:  Moving to Mexico from Canada
Here is probably the most extensive ebook on Everything You Ever Wanted To Know About Eliminating Your Taxes, Protecting Your Assets And Regaining Privacy Over Your Life And Investments. It is called The Ultimate Guide To Going Offshore.  
I hope you enjoyed reading this article: Living in Playa del Carmen: Seduced by Mexico If you have any questions, please contact our office HERE.

Like Our Articles?
Then make sure to check out our Bookstore... we have titles packed full of premium offshore intel. Instant Download - Print off for your private library before the government demands we take these down!