For many people working or travelling overseas has been seriously compromised since the outbreak of COVID-19. 
In contrast, with the rise in remote working opportunities, the reality of escaping the traditional office setup has become ever more possible. Meanwhile, the travel industry is recovering with travel to Europe returning to near normal rates. But is 2022 the right time to start working on the continent?
Thankfully, it is easier than you might think, and we've assembled a guide and some steps to help you begin your search for a European job in 2022.
Endless Possibilities with Remote Working
One of the outcomes of the COVID-19 pandemic has been the change in approach to where we work. More than ever, employees are demanding the freedom to work from home rather than in an office every day. Today, with a more optimistic and less restricted year stretching ahead, the prospect of becoming a digital nomad and co-living abroad is becoming ever more viable. Remote working as a freelancer allows you to work for companies in any country.
If you have a laptop and an internet connection, you can basically work from anywhere. Remote working is a great option if you want to travel and work. You could be sitting in an apartment on the Costa del Sol doing work for a client in Germany, or the other way around. Working remotely gives people the freedom to take up an offer to go and work in paradise for a while if they so choose.
Preparing for Work Opportunities 
It's all well and good to have intentions of working abroad, but some countries won't allow you to just rock up and start working—especially during a pandemic that refuses to go away. Many countries require either temporary or permanent visas, plus you must comply with their COVID-19 regulations. 
One of the first steps is to have all your travel, residency, and health documentation in order. The good news is that for some business travellers to Europe, entry can be easier for UK passport holders. Spain, for one, is an example of a country that doesn't require a great deal of paperwork.
Planning your documentation typically means being fully vaccinated, taking PCR tests before entry and potentially quarantining for a predetermined length of time. Some countries outside Europe, like New Zealand, have pretty much closed their borders to all travellers and aren't ideal for working abroad in 2022.
As far as visas go, you may have to prove you have an offer of employment and place of residency before being accepted.
Steps for Finding Jobs
Experience the Insider community that takes your international lifestyle to the next level. Download your FREE guide
"18 Steps to Implementing Your Plan B" instantly!
There are several steps in the application process for finding jobs in Europe. The first thing to figure out is where exactly you would like to work. Once you know where you want to go and what documentation you need, start researching the type of job you want to do. You might have to do a course, plus some countries are more in demand than others, making them harder to find jobs in.
Ensure you update your CV or resume to cover all of your skills, including any courses you have recently completed. Consider writing a few versions of your CV to cover different job sectors, and always write a cover letter specifically for the role you are applying for. Your visa application may depend on a company sponsoring you, so show them why they should be hiring you!
Begin applying for jobs in the area you want to reside. This can be a long process, so it's best to start sooner rather than later. If summer 2022 is your goal for working abroad, it's worth starting the process as jobs are already posted online. Websites like SummerTakeover, One World 365 and Europe Language Jobs are great places to start.
While applying for jobs, we recommend sorting out your visa documentation. Application processes can take a long time, and you don't want to miss out on the opportunity of a lifetime waiting for a visa document to be approved.
With your visa documents 'oven ready' send them to the appropriate embassy once you have been offered a job abroad.
The steps: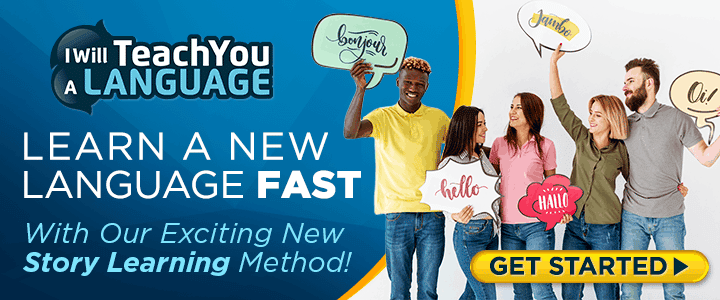 Figure out where you want to work abroad

Research the visa and documentation for entry

Research the types of job you want to do and any qualifications needed

Update your CV

Start applying for jobs

Gather the necessary visa documentation

Apply for a visa once you have received a job offer
Teaching Languages Remains Popular
Teaching languages has always been a great way to find work opportunities abroad. If you've decided on Spain as your first choice in Europe, be aware that it is one, if not the most popular TEFL (teaching English as a foreign language) destination in Europe. The impact of COVID-19 on the world hasn't reduced the need for people to learn a second language.
Teaching popular languages like English or Spanish are a great foot in the door if you have a country in mind. However, many countries require you to gain a TEFL certification, or equivalent, before accepting your application.
Besides being a requirement, these teaching courses can give you valuable experience in teaching practices.
Countries may also require foreign teachers to have a degree to comply with visa regulations. It's not always essential, though, so check out the rules of the country you plan to visit to find out for sure.
Internships are the Latest Trend
Internships abroad are becoming the new favourite in the world of international education. By becoming an intern abroad, you can enjoy all the thrills you would when travelling and gain invaluable hands-on experience working for a company.
An international internship is a great alternative to studying abroad for those who already have their career goals mapped out. Giving your CV a boost at any stage in life is a smart idea, especially as you can learn industry-specific skills that can be used anywhere in the world. The most popular European cities make great international intern locations as they have thriving industries as well as plenty of cultures in which to immerse yourself.
Staying Where you are for Longer
Before the pandemic, the world felt relatively small as you could travel to and from pretty much any country with ease. Nowadays, thanks to COVID restrictions, things are much more complicated, but there are still plenty of work opportunities abroad. However, you may have to consider staying where you are for longer than before.
Many people in the past took the opportunity to work abroad knowing they were just a short plane ride away from home. Now, depending on where you are from and where you are working, you may have to quarantine upon arrival.
With some quarantine periods lasting up to 14 days, it no longer becomes possible to nip home for a weekend. This also works the other way, and if you had hoped to bring friends and family out to visit you—they might not be able to.
Author Bio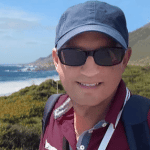 Mike James, Independent Writer
I am a freelance writer specialising in property, investment, cybersecurity and finance. Originally from Redhill in England, I have been living and working in Europe for the last few years. I consider myself a digital nomad who enjoys sharing my knowledge with like-minded industry-professionals.

Like Our Articles?
Then make sure to check out our Bookstore... we have titles packed full of premium offshore intel. Instant Download - Print off for your private library before the government demands we take these down!