Bitcoin has grown in popularity considerably in recent years, but it's not without its controversy. Despite this, more and more merchants accept digital currency as a form of payment. Digital money is legal in the UK, Estonia, the UAE, and certain states in the US, such as California and Florida. 
In some countries, bigger transactions are legal, including on property purchases, while certain countries across Europe seem to be leading the way when it comes to bitcoin buying property deals. 
Here, we examine the best destinations to inspire you if you're considering investing your money in the property market, both in terms of a thriving property market and their stance on bitcoin purchases. 
Switzerland
Switzerland is renowned in the world of banking and finance for its high standards, high levels of privacy and low levels of risk. So, it's understandable that when it comes to bitcoin, it has more lenient regulations. 
There is a unique system of regional divisions known as cantons which play into what is and isn't permitted. Each of the 26 cantons in Switzerland has its own legal definitions based on how cryptocurrency is viewed and whether it's taxed. 
In Zurich, capital gains from private wealth are tax-free, which may be interpreted that bitcoin is also tax-free, but mining gains are taxed as regular income. In Bern, however, the ruling is stricter and bitcoin trading is viewed as regular income. 
On a canton level, many areas of Switzerland are bitcoin friendly, making it an ideal place to invest. After several years of government-imposed cooling measures to the housing market, property prices in Switzerland are now stabilising, so it could be a good time to start investing in property. 
Germany
Germany is a destination with a unique approach when it comes to cryptocurrency taxes, as it favours individual investment and considers bitcoin as private money rather than currency or stock. German laws state that bitcoins are exempt from capital gains tax if they're held for more than a year, and on sales and purchases, they're not subjected to VAT. 
Bitcoin purchases in Germany work in the same way as a regular transaction, where digital money is transferred to the seller's account through smart contracts which are recognised here as valid, and the change of ownership is recorded. 
Unlike in other European countries, it's not necessary to convert your cryptocurrency to Euros to buy property in Germany. The rental market in Germany provides a yield of between 3-6 percent annually, depending on the type of property you buy, or you may want to invest in commercial real estate or a permanent home for yourself. Cities such as Berlin have been incredibly popular even during the pandemic. Tej Kohli of Zibel Real Estate states that "real estate investors entering the Berlin market should focus on premium segments… and focus on established micro-locations in central Berlin that will transcend cycles". 
Experience the Insider community that takes your international lifestyle to the next level. Download your FREE guide
"18 Steps to Implementing Your Plan B" instantly!
Spain
Cryptocurrencies are not governed by specific legislation in Spain, but the country will provide a one-year golden visa for business acquisitions and activities. It's one of the most successful citizenship-by-investment programmes in Europe, particularly when you consider that cryptocurrency transactions are exempt from VAT. And, with its booming property market, Spain is a great choice for investment. 
The property market in Spain looks set to remain active, particularly at the higher end of the price bracket. "Real estate has once again become a 'safe haven' investment as a means of capital growth, in some cases rental return, and a protection against the inflation which is no doubt on the way", explains luxury real estate agency, Panorama. 
Meanwhile, the recent growth in cryptocurrency prompted the Spanish government to propose the 'gradual elimination of cash payments with a view to their final disappearance' in June 2020, which could accelerate the adoption of digital transactions in the property sector. 
So, is it currently possible to pay for a home with bitcoin? Yes, if bitcoins are converted to Euros, you can buy property in Spain using your cryptocurrency as your source of funding. If you have enough cryptocurrency to pay for a property, you must convert it and complete the formalities with local tax agencies. 
Portugal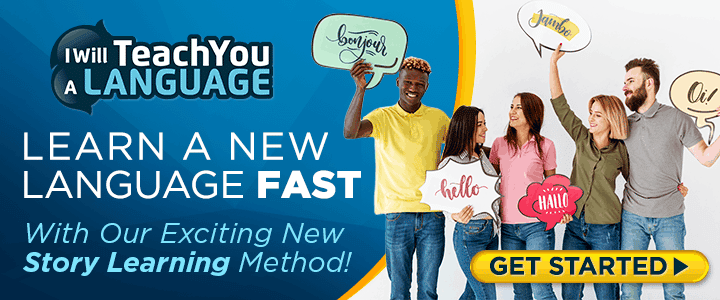 Portugal's tax authorities have taken a softer stance on cryptocurrency investments, and the law here is known to be friendly towards crypto investors. There's no capital gains tax for individuals who profit from the purchase or sale of cryptocurrency, and the exchange of digital funds to other currencies is tax-free too. 
Portugal's tax authorities have previously stated that an "exchange of cryptocurrency for 'real' currency constitutes an on-demand, VAT-free exercise of services", so investors should consider this area when it comes to bitcoin purchases. However, it's worth noting that companies aren't awarded the same lenient stance. 
Portugal offers several programmes for investors to set up a base here, with residency and citizenship regulations easy to adhere to, which is why Portugal is one of the top choices for crypto investors looking outside of the UK for their property investment decisions. 
The Rise of Crypto in Property Transactions
As society's acceptance of cryptocurrency grows, it's only natural that we'll begin to see more larger transactions take place. With increased security, speed and ease of bitcoin property deals, this smoother purchasing power sees crypto shaping the landscape of the global property market forever.
These European countries, along with various others around the world, are leading the way in adopting virtual currencies, whether it's making it easier to obtain residency, providing tax advantages when it comes to digital currencies, or accepting bitcoin for property purchases to make it easier for investors to put their money to good use.
Author Bio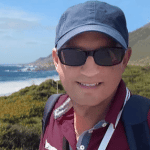 Mike James, Independent Writer
I am a freelance writer specialising in property, investment, cybersecurity and finance. Originally from Redhill in England, I have been living and working in Europe for the last few years. I consider myself a digital nomad who enjoys sharing my knowledge with like-minded industry-professionals.

Like Our Articles?
Then make sure to check out our Bookstore... we have titles packed full of premium offshore intel. Instant Download - Print off for your private library before the government demands we take these down!