Christmas Island A Popular Destination
Christmas Island rises majestically from the tropical depths of the vast Indian ocean, and surrounded by azure waters. It is a great place to spend a few days.
While it may not be your priority, ease of travel is one of the benefits of having two passports and is a factor to consider if you want to get a second passport.  The majority of people interested in getting dual citizenship often want a second passport that improves their ability to travel between the countries with relative ease.
Our experts look forward to discussing all options you have for getting a second passport!  Contact us today to arrange for a consultation.

There's nothing like Christmas Island anywhere else on the planet.
Christmas Island is not your typical tropical island paradise. Nicknamed the "Galapagos of the Indian Ocean", the island is famous for its red crabs, sea birds, whale sharks and spectacular coral reefs. Closer to Asia than mainland Australia, it's home to a captivating mix of cultures and some of the world's most spectacular natural wonders. Reach Christmas Island on a flight from Perth to discover a truly untouched natural paradise.
As you might imagine, you are surrounded by beautiful beaches on Christmas Island. Since Christmas Island is not a popular destination, you will not have issues with overcrowding on the beaches. Aside from the beaches, there is plenty to do: go hiking and explore the island, dive and snorkel, and if you travel between October and December, you can even witness the utterly spectacular Red Crab Migration.
But before you travel to Christmas Island, you need to see whether or not you need a visa. Since the island is an Australian territory, the visa policy of Australia applies. However, you need to keep in mind that Australia has agreements in place that grant visa exemption for many nationalities. Some visitors need to apply for electronic travel authorization (ETA) before crossing the border. Electronic visas are available for Schengen Area passport holders, but note that this visa is called "eVisitor" and grants a 90-day stay.
Citizens of New Zealand (and of course Australia!) can access Christmas Island with no restrictions. All the other nationalities that are not visa exempt or eligible for an electronic visa must submit an application at the nearest diplomatic mission of Australia in-person.

Let's Start With The Easiest Way To Get An Australia Visa:
Employer-Sponsored Visa
To begin, the Employer-Sponsored Visa is the most common type of visa in Australia, allowing employers to select skilled workers from all over the world for their organizations. If you are fortunate to find a company or employer who has offered you a job, then it can be the first and easiest way to set foot in Australia. With perseverance and hard work, you can get a chance to stay here. At the time of two years, you can apply for residence, if you have unchangeable work in Australia. High-level jobs that demand skill and experience are the easy way to migrate to Australia.
Skilled Visa
Thankfully, there are more options that allow people to travel, and such an option is a general skilled migration program. It provides an opportunity for people living between 18 to 50 years of age in Australia to work and stay. Keep in mind one of the main requirements is Speaking good English. You can find various types of jobs through efficient business listings and other aspects of the program.
Medical Visa
Medical Treatment Visa is a type of temporary Australian visa that allows people to travel to Australia and stay for a short period of time in order to receive medical treatment or consultation for a specific health condition. With this visa, applicants are permitted to enter the country on single or multiple occasions, depending on the circumstances of the individual applying for the Medical Treatment Visa. The applicant could also be someone who wants to visit Australia to support someone who needs medical treatment and already has or has applied for a Medical Visa Australia.
Working Holiday Visa
Obviously, this is not a permanent solution, but it is practical for anyone 18 to 30 years old. You will get the opportunity to enjoy and explore Australia and work here, but not for more than six months at a time for an employer. Not all countries are eligible for this specific visa, so make sure you check whether you are one of them or not. Check out the visa options under Working Holiday Visa.
Experience the Insider community that takes your international lifestyle to the next level. Download your FREE guide
"18 Steps to Implementing Your Plan B" instantly!
Business Visa
As the name says Business Visa option, and the later visa sub-class are only for those who enter the money. Australia is full of business opportunities. Therefore, if you are a trader with a capital of AUD 1 million and are eager to start a business or join existing people, then Australia is your place. This route also opens for start-ups founders and co-operators whose firm /company has raised/ get AUD 1 million funds from Australian venture capital firms.
Investor Retirement
If you are retired, more than 55 and you have no dependents other than your spouse, being able to prove that you can fund yourself, you can get a chance to retire to Australia. Although you will not receive a permanent visa, you can still get four years visa which you may need to re-apply so long as you meet the requirements for it. Being able to make a significant financial investment for Australia on a long-term basis is one of the requirements for this Investor Retirement visa.
Student Visa
Life is a full-time education that they say. It is not a brainer that many people consider formal education to be important. Many people took this student visa route towards permanent residence. Not just because it will help in shaping and sharpening the acculturation process in Australia in years of study, but also because the Australian Government respects those who studied within the boundaries while talking about the visa application as contrary to those who studied outside. Explore various visa options under the student visa category:
Partner/Family Visa:
In order to qualify for a Family Visa, you must either need an Australian partner (husband or relationship) or a family member. If you have a close family relative, spouse, or romantic partner who is living in the country, then you can ask them to nominate you for an Australian Visa.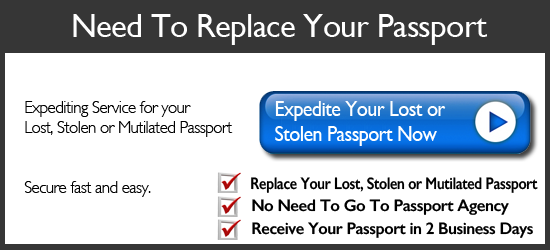 As far as the specific requirements, we recommend that you contact the issuing authority in your nation (Australian embassy or diplomatic mission) and ask your questions there. You can find a lot of information online, but we advise you to use it as a reference only since it can sometimes be unreliable. What we can tell you is that anyone other than New Zealand and Australian nationals need a passport that does not expire for at least 6 months beyond the date of arrival.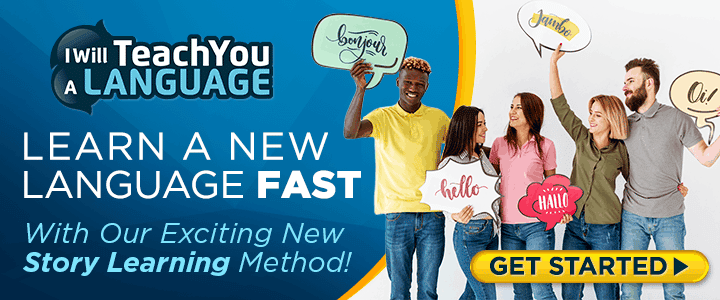 So there you have it – hopefully we've given you enough information help you plan your trip to travel to Christmas Island.
Our mission is clear.
Our team has years of experience and is ready to guide and assist you  Contact us today!

Here are other articles that you may find of interest:
Australian Expat Guide – How Do You Contest a Will Overseas?
A Few Things That You Need to Know About Working in Australia

Like Our Articles?
Then make sure to check out our Bookstore... we have titles packed full of premium offshore intel. Instant Download - Print off for your private library before the government demands we take these down!