How St. Nicholas Set Up An "Offshore" Arctic Company
The spirit of Christmas lives on all year long at The North Pole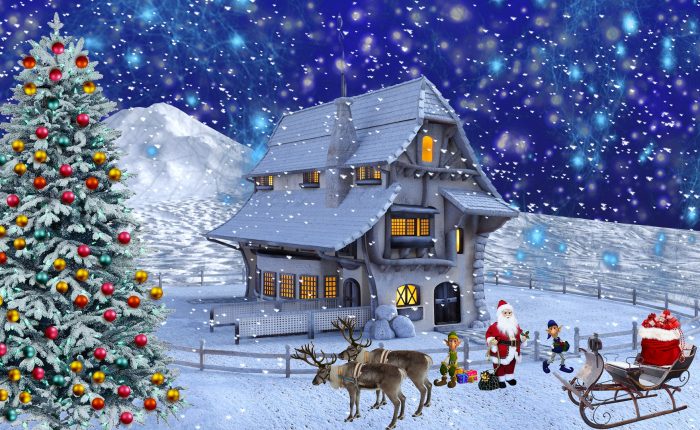 St. Nicholas, a fourth-century bishop who lived in the ancient Roman town of Myra, now Demre in Turkey, was reputed to be neither plump nor jolly, but did earn a longstanding reputation for charity and gift-giving.
This, naturally, was the linchpin that would eventually link him to Christmas.
St. Nicholas, too, took on new attributes to fit the changing times.

An anonymous poem called 'Old Santeclaus with Much Delight' was published. It was the first time that Santa/St Nicholas was described in a sleigh being pulled by a reindeer. The poem was published with eight illustrations in a book called 'The Children's Friend: A New-Year's Present, to the Little Ones from Five to Twelve' and it's the earliest images of 'Santa Claus' rather than St Nicholas or Sinterklaas.
Not the most wonderful time of the year for Santa
This also marked S. Claus' first appearance on Christmas Eve, rather than December 6th.
Now that Santa was gaining notoriety, he needed to think big.  Santa decided to set up an "Offshore" Artic Company end-to-end.
So, Santa looked on his "Naughty and Nice" list to find experts in international commercial transactions, international asset protection and estate planning for guidance.  They shared with him that there are three steps you can take to safely move your enterprise offshore.
Step One – Forming an "Offshore" Arctic Company
Santa evaluated how many individuals would be involved with the offshore business, and then decide which offshore jurisdiction will be most effective. He considered risk aversion over lenient tax legislation.
Santa also considered what services may be needed to run the business at the North Pole.  In this case, a toy manufacturing facility located in the northern most point on the Earth? In the middle of the Arctic Ocean? Nonsense!
Calm down, skeptic. Obviously, Santa is totally legit.
Christmas elves live with Santa in the North Pole and help out around the place by taking care of the reindeer and making toys in Santa's workshop.
Experience the Insider community that takes your international lifestyle to the next level. Download your FREE guide
"18 Steps to Implementing Your Plan B" instantly!
Step Two – Choosing an Offshore Jurisdiction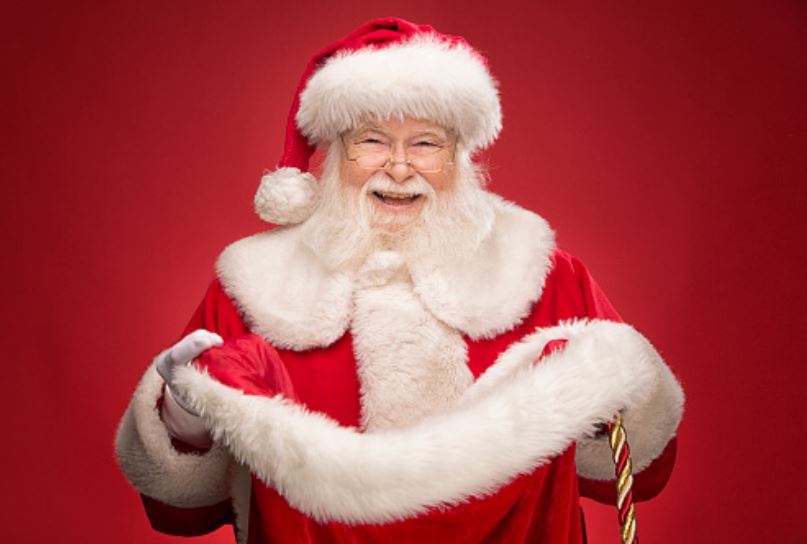 Santa reviewed some of the most popular jurisdictions to start an offshore business like Belize, Hong Kong, Panama, the British Virgin Islands and Mauritius.  In the end St. Nick packs his pipe and moves to the North Pole
St. Nicholas's migration to the North Pole is due most directly to Thomas Nast, an American cartoonist who submitted 33 Christmas drawings to Harper's Weekly magazine between 1863 and 1886, one of which featured a village called "Santa Claussville, N.P."
N.P., as you may have guessed, stands for the North Pole.
Back in the early days, no one had any idea as to what resided at the North Pole; it was an aloof mystery that made it the perfect home of Santa and his reindeer. Snowfall had already become symbolic of Christmas cheer, so it only made sense for Santa to live in such a beautiful, snow-covered place, shrouded in ice and magic.
And so the jolly man in his red suit established his residence at this remote corner of the globe, with his helpers and his sled.
Step Three – Choosing an International Lawyer
Santa knew that International lawyers could help him minimize tax expenses while remaining within the framework of the law.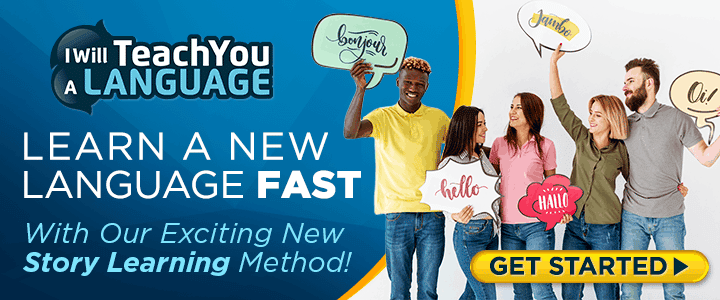 The lawyer for NicolasNorth LLC, Santa's corporate entity is Marta Pittman, he is a partner at Xavier, Masham, Abbott and Stevens.  This firm develops asset protection strategies, offshore trusts, wills, and more for NicolasNorth LLC.
Their work is very important to help Santa protect his assets. Every year Santa maintains his top secret "Naughty and Nice" list.  The Department of Christmas Affairs uses the Global Behavior Tracking Network and data mining technology to assist Santa.  Not everyone always agrees with being on the Naughty list, causing the occasional litigation.  Since Santa is operating as NicolasNorth LLC, even if one of these suits was successful, Santa wouldn't lose his house.
While our legal professionals do not work with Santa, they are experienced working with high net worth individuals to protect their assets from the volatile United States dollar market.
But regardless of St. Nick's reasons for relocating, whether they were due more to adventurous expeditions or speedy reindeer or an elfin love of snow, we think he made an excellent choice to set up in the Arctic.
You too can make an excellent choice by setting up a consultation today.  We look forward to assisting you.


Like Our Articles?
Then make sure to check out our Bookstore... we have titles packed full of premium offshore intel. Instant Download - Print off for your private library before the government demands we take these down!