The Fast Track to Colombian Residency
In recent years, Colombia has been experiencing a surge in foreigner's choosing the country as a place to spend their retirement years. This may seem perplexing to some as the country's long history of political problems is often featured on the worldwide news. While Colombians criticize their health system, fear the increase of insecurity, and feel that everything is becoming more expensive each day, more and more Americans are deciding to settle in the country to retire looking  for a quiet life, good doctors and cheap prices.
Although for many Colombians it represents a daily worry, many Americans are surprised to realize that Colombia is no longer the country of bombs, rampant government corruption, and, bloodthirsty cartels. Colombia is increasing its security in tourist cities that are helping to propel the country's finance to a new high, but the main reason that Americans and foreigners seem to have found a second home in Colombia is because of the people.
All people who visit any city in Colombia are surprised by the warmth and kindness everyone they meet. Whenever you need something you will find Colombians with a smile who are willing to help you at any time. Many Americans are starting to take advantage of Colombia's relaxed immigration laws and have applied for Residency to make their stay in the country even more leisurely.
Colombia offers a variety of different migratory benefits to which both foreign investors, retired persons can apply, and many other Americans depending on their circumstance can apply without a problem. The granting of visas is an exercise of sovereignty and discretionary authority of the government that although seemingly simple must be approached with care. Visas are renewable as long as the foundation under which they were obtained is maintained.
The Resident Visa is granted to foreigners who wish to enter the country with the intention of becoming legal residents. The Ministry of Foreign Affairs may issue this visa to foreigners who wish to remain in the national territory for a variety of reasons. For several years now Colombia has been experiencing a surge in Americans and Foreigners applying for a retirement and investors Visa. The process of applying for a visa in Colombia is relatively easy, but there are certain steps that must be followed in order to comply with the local authorities.
The Retirement or Pensionado visa in Colombia was established for retired people who receive income from their country of origin. To qualify for this visa it is essential to have a minimum income of 3 times the legal monthly minimum wage in force in Colombia, approximately $1,700,100 pesos per month ($593.36 US dollars). This visa must be renewed every year.
The entire process takes around 1 week to 10 days, after that time period you obtain the pension document which needs to be certified and translated by a notary and legalized by the Colombian government. After this you can apply for your visa in Bogotá. This takes a day to approve in person or about a week with a courier service including shipping.
In order to complete the aforementioned process there are some requirements that must be fulfilled first:
Present your passport with a minimum validity of three months, in good condition, with blank pages.

Form showing your current state of employment, with a Retirement Visa in Colombia you will not be authorized to work since you are supposed to be retired.

Certification issued by a competent authority, government, public or private company or foreign or Colombian entity, stating that that the person applying for the Visa receives a pension, which if it comes from abroad must be legalized before a Colombian Consulate Official.
Obtaining an Investment Visa in Colombia is equally straightforward. The main requirement for the Investor Visa in Colombia is to invest a capital of approximately $160,000 US Dollars or more. This money may be used to purchase one or several real estate projects such as houses, commercial houses, apartments, Wineries, Farms or Haciendas. This type of visa is granted for a period of five years and the only way to lose the benefit is to leave the country for a period of more than two years.
You must make the investment through a bank account in Colombia and request a certificate in the Department of International Exchange. With the Investment Visa, you will be authorized to work, study, perform certain independent business ventures, and exercise any legal activity in the country without limitations including those that are developed by virtue of an employment relationship or contract.
Colombia is a country that leaves an impression on the visitor, if you are looking for a country to spend your retirement, Colombia should be on top of your list.
We also recommend you set up an offshore company to hold your investments and business interests outside of Colombia. This will help you to minimize your tax in Colombia and your worldwide taxation.
Experience the Insider community that takes your international lifestyle to the next level. Download your FREE guide
"18 Steps to Implementing Your Plan B" instantly!
Finally, you can move your IRA offshore and use those funds to invest in Colombia or any other country you choose. You can form an offshore IRA LLC and use that to buy a rental property in Colombia.
Conclusion
Here is probably the most extensive article on Everything You Ever Wanted To Know About Eliminating Your Taxes, Protecting Your Assets And Regaining Privacy Over Your Life And Investments. It is called The Ultimate Guide To Going Offshore.  You can download this epic post for your personal library.
I hope you've found this article on Fast Track To Colombian Residency to be helpful. For more information, or for assistance with residency in Colombia or elsewhere, please contact us HERE today!
Here are a few articles on Colombia that you may enjoy reading!
Four Reasons You Should Retire in Cartagena, Colombia
You Can Buy The Government's Debts In Colombia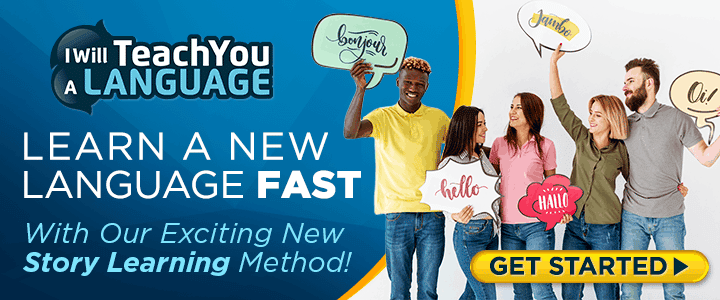 Top 10 Things to See and Do in Colombia

Like Our Articles?
Then make sure to check out our Bookstore... we have titles packed full of premium offshore intel. Instant Download - Print off for your private library before the government demands we take these down!