There are many reasons to consider Cartagena Colombia as a place to retire or just to visit.
The First Reason Is The Cost Of Living When You Retire In Colombia
With an average exchange rate of 3400 Pesos to 1 U.S. Dollar, your retirement nest egg will go twice as far and I mean literally twice as far. And it also means real estate in Cartagena is a bargain too.
With the exception of some imported goods prices are half what they are in the States or Canada. They manufacture or grow just about everything here, you will not want for anything. When was the last time you bought a cart full of groceries for less than a hundred dollars, I mean everything you need for two for at least a week.
You can take a taxi just about anywhere in the city for less than $3.00. They brew several brands of local beer; by far the most popular is Aguila, which sells in the supermarket for around .50 cents a bottle, .75 to 1.25 in restaurants and on the beach and it's a nice beer. Many imported brands are available and will run in the neighborhood of 2.00 per bottle.
Colombia is famous for the rums that are distilled here. From everyday, run of the mill white rums to delicious aged golden rums, there are many brands to choose from and they will cost you between 5.00 and 7.00 a bottle. If you prefer a 12-year-old scotch, you can pay as high as 30.00 per bottle, imported liquors are heavily taxed and expensive here.
Accommodations are far less than you would expect in a seaside resort. You can rent a fully furnished, 3 bedroom 2 bath air-conditioned apartment including all utilities and cable TV, on or within a block of the beach and the most you'll pay in the high season is $950.00. For a month! That, my friends, is in the high dollar tourist area, a few blocks off the beaten path you'll pay 550.00 or less. If you would prefer a nice hotel and I mean nice, not a dump, 50.00 to 75.00 per day, which usually includes a continental breakfast with coffee. You can also stay at the 5 star Cartagena Hilton, that's here too, but you'll pay it's imported.
The cost of a nice Cartagena apartment for sale can range from $75,000 to $400,000 Dollars; this of course is dependent upon location and size. My wife and I purchased a 3 bedroom 2 bath condominium in a small, low rise, garden apartment complex. (There are 13 other units in the building) Our apartment is approximately 1300 square feet and is located in the heart of Bocagrande. We are literally blocks from everything and yet our neighborhood is a quiet residential area.
We paid $92,000 and spent another $20,000 to completely remodel it. Everything is new except the building, which is about 20 years old and very well maintained.  Another plus, there aren't any hurricanes here; Cartagena is well out of the hurricane belt. Let's make a comparison, an area with similar weather. South Florida's Gold Coast, say from Jupiter to Miami Beach on or near the water. I would conservatively say there is a 90% difference in the cost of housing alone, plus utilities here are 50% less and taxes are almost non-existent. You can live on a modest pension here and put money in the bank.
Here's an example. I took my wife, Mariela, to lunch yesterday, something we do once or twice a week. We go to different restaurants that are within walking distance from our home. The Dunia, a two-block walk, was our choice. When we arrived our favorite waiter Juan greeted us. He seated us on the patio, under an immense Banyan tree, I prefer to eat outside, Mariela likes the air-conditioned dinning room but I prevailed, that doesn't happen often. We ordered and Juan brought me an ice-cold Aguila and my wife a homemade fruit juice while we waited for our food. Mariela ordered the Special of the Day, meatloaf with rice, vegetables, homemade cheese soup and salad with avocado dressing. I had one of my favorites at the Dunia, a filet with black pepper sauce, baked potato and salad. We had a second round of drinks and thoroughly enjoyed our lunch. The Dunia is a family owned affair and is very clean with good service and exceptionally good food. It's a medium priced restaurant; our lunch with tip was 34,000 Pesos. (about $10.50).
The Second Reason Is Personal Safety
As I said earlier Cartagena is a very safe place to live and visit. The city is surrounded by water on three sides so there is really only one way in or out if you're a bad guy and the police and military heavily patrol the access roads into and out of the city, in fact they patrol the majority of the northern coast of Colombia from Cartagena to Santa Marta. The Colombian Navy is headquartered here on a beautiful historic naval base with a substantial contingent of Marines. The police and the military are omnipresent in the city and they don't put up with any nonsense. All in all it makes one feel quite safe. Even the Colombians who come here on vacation marvel at how safe they feel and how tranquil Cartagena is.
The Third Reason Is Health Care
Perhaps the most important. It is a fact of life that as we grow older we require more health care, wish it wasn't so but it is. What is the sense of retiring to a beautiful tropical island or some lush and lovely area in some far away country and building your dream home if the closest hospital, with a heart trauma unit is two and a half hours away over some iffy roads? Or worse, you have to be air lifted to another island or back to the States.
Air medical evacuation insurance is expensive but if you live in many parts of the world or on many islands in the Caribbean it is a must. If you don't have it and you require the service it will cost you dearly as much as $25,000.00. That can put a serious dent in your retirement account not to mention your chances of survival are greatly diminished.
Experience the Insider community that takes your international lifestyle to the next level. Download your FREE guide
"18 Steps to Implementing Your Plan B" instantly!
Cartagena has world-class health facilities, excellent hospitals, clinics and doctors of every discipline, from brain surgeons to podiatrists and everything in between, many of them trained in North America and Europe. Need your teeth fixed? Dental work will cost you 80% less than up north. Plastic Surgery is peanuts here in comparison to America. Health insurance is far less expensive, my wife and I pay $42.00 US per month for our family policy and it's good comprehensive insurance coverage.
Yes, we pay a co-payment when we go to the doctor, 5,000 Pesos, pocket change! I'll write a separate article on health care and elective surgery, if you don't do anything else just coming here for your dental work and elective surgery will save you a fortune.
The Fourth Thing Is Places To Go, Things To Do And The People You Meet
When you retire the worst thing you can do is sit around the house and vegetate. There are so many things to do here. My wife has joined a gym, the Body Tech, it's quite a place, it takes up half a city block and it has every conceivable machine plus aerobics and dance classes, everything you could ever want in a gym.
She goes three or four times a week and she loves it. I prefer to walk; the city has built a walking path that goes part way around the harbor. It starts at the Navy Base and goes all the way to the end of Castilogrande. It takes a little over an hour to make the round trip. I do this four times a week, grudgingly, but it's good for my heart and it keeps the blood flowing so what the heck.
We go out to dinner a couple of times a week, do the happy hour thing once in a while, spend some time at the beach, we try to go to different beaches when we go. We walk around the old city (Centro) we always find a new shop or cafe? or see something we didn't know was there.. It's really a neat place. We have made quite a few new friends, once you live here for a few months you'll find the folks to be quite friendly, you do have to learn a little Spanish but that can be fun too. All in all, Cartagena is a great place to live or visit.
If you would like more information on retiring in Cartagena and Cartagena real estate – please contact us here.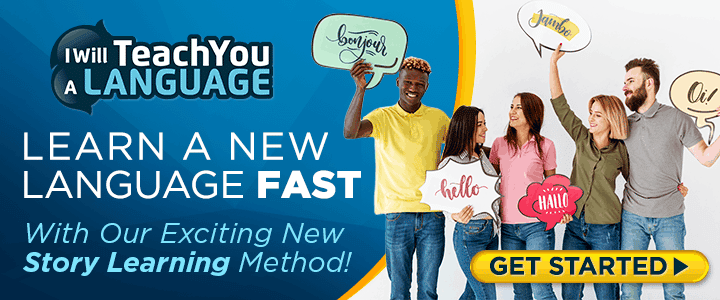 Additionally another great place to retire in Colombia is Medellin. Please contact our Medellin Colombia real estate agent for more information.
You can also contact our office HERE
Here is a great article called: Why Expats are Retiring in Chile

Like Our Articles?
Then make sure to check out our Bookstore... we have titles packed full of premium offshore intel. Instant Download - Print off for your private library before the government demands we take these down!