Cartagena is a highly important city for Colombia. It's also highly popular. This is all thanks to its historical beauty. The city was founded in 1533 and was used as a port city to run trade to and from Spain. Many of its ancient buildings stand today still, with the inclusion of part of its famed walled city and fortress, which were designated a UNESCO World Heritage site in the 80s. Thanks to all of this history and the city's access to the Caribbean and to its bay, tourism is a mainstay of the Cartagena economy. This city has a well-established expat population, and they have much to love about their city.
About Cartagena
Cartagena is the fifth largest city in Colombia, and the second largest in the region, after Barranquilla. Its urban area is also the fifth largest in the country. Cartagena's economy is also known to be growing rapidly and thriving, thanks to its heavy pull in tourism. Its other economic mainstays are within the maritime and petrochemicals industries.
What really draws people to this city, however, is its surplus of historical buildings and ancient sites. Because it was once the center of the country's political and ecclesiastical activities, it houses medieval architecture in the form of cathedrals and convents, as well as a stunning historical city center with old cobblestone streets. Most of the architecture in Cartagena is colonial, but it also has some Italian and republican style buildings as well.
Cartagena's climate is tropical wet and dry, meaning its humidity is generally high (about 90 percent), but there are some months without rain and some with a lot of it. The rainy seasons are typically in May–June and October–November. The overall climate is mostly hot and windy – so if you want to head to this city, be prepared for the heat. Average highs are in the upper 80s to low 90's, but they have been known to reach over 100 – while lows don't typically fall below 60 degrees.
Why Cartagena Appeals To Expats
First of all, any city in Colombia is likely to offer a much more affordable cost of living than a city in the United States, simply because the US Dollar is so strong. More than that, this city offers what are called "free zones," which are areas within the local territory that enjoy special customs and tax benefits. This can appeal to any expats who wish to get involved industrialization of goods and provision of services. Cartagena understands the importance of promoting foreign investment, and it shows in this way.
Cartagena is a popular city, and it focuses much of its attention on education. Because of this, expats can find museums, galleries, concert halls and theaters, which are all good for entertainment, but they can also find the essentials: good doctors, pharmacies and universities. For those who'd like to take any type of class while in Colombia, Cartagena has an American school, a British school and a local school for study.
Things To Do
Cartagena is full of sites and offers a wide range of opportunities for exploration. The old city and the Convento de San Agustin, built in the 16th century makes up most of the University of Cartagena, but the original cloister, arches and
supporting walls are still there to see. You can also still admire the Italian style tower, the garden and the courtyard. There are many instances of this throughout the city, which makes it perfect for a scenic walking tour.
The port and fortresses are considered monuments to be protected, as deemed by UNESCO, thanks to the fact that they are some of the most extensive fortifications in South America.
Aside from the historical museums, cathedrals and architecture, Cartagena is also known for throwing festivities on a regular basis. The Cartagena International Music Festival is one of the most important festivals in the entire country. It is held for 10 days in the walled city, and offers classes, conferences and music by international artists.
Neighborhoods
The first neighborhood to consider would be Centro – the center of it all. Sure, it's busy, but it's close to everything you'd want to see and do and its original colonial style is preserved. This is where the high-end shops and restaurants are as well as the tourist highlights.
Castillogrande connects to Bocagrande, and both places are highly attractive options for expats. The first is a wealthy area with access to some of the exclusive clubs for Colombia's higher-class residents. The second has been called the Miami Beach of Cartagena, and that pretty much speaks for itself.
Experience the Insider community that takes your international lifestyle to the next level. Download your FREE guide
"18 Steps to Implementing Your Plan B" instantly!
Language
The most spoken language in Colombia is Spanish. In fact, 99.2% of the people speak Spanish. If you decide to visit, you should know at least a little Spanish.  Here are a few really popular phrases:
Where is the bathroom?  Donde esta el bano?
Where is the restaurant? Donde esta el restaurante?
How do I get to the train station? Como llego a la estacion de tren?
Hello? How are you? Hola, como estas?
Please and thank you. Por favor y gracias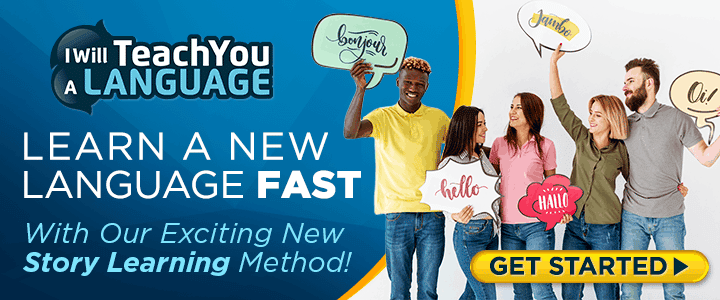 2 beers please (the first phrase I learned 40 years ago with my first visit to Mexico) Two cervezas por favor
What I think is truly the most important thing you can do is to take some language classes. Spanish in this case. My family and I have been learning from my very good friend, Olly Richards. His company, I Can Teach You A Language, is really great.  You can contact him here.  He has a special on and you can save around $100 if you use this link!  Good Luck!
Conclusion
Here is probably the most extensive article on Everything You Ever Wanted To Know About Eliminating Your Taxes, Protecting Your Assets And Regaining Privacy Over Your Life And Investments. It is called The Ultimate Guide To Going Offshore.  You can download this epic post for your personal library.
I hope you've found this article on The Expat Life in Cartagena, Colombia to be helpful. For more information, or for assistance with residency in Colombia or elsewhere, please contact us HERE today!
Here are a few articles on Colombia that you may enjoy reading!
The Fast Track To Colombian Residency
The Expat Life in Cartagena, Colombia

Like Our Articles?
Then make sure to check out our Bookstore... we have titles packed full of premium offshore intel. Instant Download - Print off for your private library before the government demands we take these down!