Santiago de Cali is the formal name of this city, but it's more commonly known as Cali. It's the third largest city in Colombia with a population of over two million. Cali is in western Colombia, and not specifically located on a beach (there is access to the Pacific Ocean), but it still draws crowds thanks to its history and its many attractions. Cali is home to an active expat population with plenty of opportunities to socialize and enjoy the culture of salsa dancing!
About Cali
Cali is an old city, founded in 1536 by the same Spanish conquistador that founded Quito, Ecuador. The city spans over 200 miles and is the only major city with access to the Pacific coast. Not only is this city the sports center for Colombia, but it's also got one of the country's fastest-growing economies.
Cali is located in the Cauca Valley to the west of the Cauca River and is surrounded by mountains to the west, with the river lining the east. The temperatures are more mild here than they are in many other parts of the country, thanks to its location in the foothills of the mountains. It is said to be warm, but pleasantly so, with average high temperatures in the 80's for most of the year and average low temperatures in the 60's when it cools down at night. The northwest area of the city tends to be drier than the southwest. There is rain all year round, which explains all of the greenery in the city.
Cali is a good place for those who want to get involved in Colombia in an economic sense, or who want to gain an education there. It has numerous schools and it is undergoing a vast economic transformation that's garnering attention from all over the world. Pharmaceutical laboratories and even some well-known names such as Goodyear and Colgate-Palmolive are known to have moved there for this very reason.
Why Cali Appeals to Expats
The thriving economy is highly attractive to expats who wish to get involved with foreign investments, or even those who simply want to join the workforce. Cali hosts a lot of companies that are foreign to Colombia as well, since those companies are choosing to have branches stationed in the city.
Because the flourishing industrial scene has garnered so much attention in Cali, universities are growing in their own fields
 as well, especially for those who want to study the fields of technology and infrastructure development. For expats who wish to bring school-age family members with them, the education in this city could be quite a draw.
Cali had the luxury of watching other cities, such as Bogota and Medellin, thrive and grow in their own ways, and because of that, Cali was able to learn from them and perfect some of their processes. That's where the city's public transportation comes in. Medellin is known for having its cable car system that covers the whole city and brings people in from the outer areas to work. Cali saw ways that system could be improved and created an even better and more reliable system for its own city. It also learned that the best way to focus its energies on growing the economy would be through renovating its historical structures for the sake of tourism, and that is also proving to be quite a lucrative endeavor.
The expat population in Cali is growing rapidly, and those who have chosen this city as their home have come to socialize and enjoy the city together, so this is a place where you'd find a good network and social life.
Things to Do
Cali has a plethora of attractions that bring tourists from all over. Its most notable attractions are: the Plaza de Cayzedo, the city's historical main square, the wooded orchid park (Orquideorama Enrique Perez Arbelaez), which hosts an orchid show each fall, El Gato, a cat statue by Hernando Tejada located next to the river, and even the river itself, known as one of the most peaceful parts of the city. The Cali River has restaurants, hotels and famous museums along its banks.
Neighborhoods
Cali has 249 barrios, or neighborhoods, but here's a short breakdown: The northern part of the city, which encompasses the industrial part of town. There's not too much to see and do there during the day, although Santa Monica, Centenario, and Juanambu are nice residential neighborhoods that have access to the fun stuff downtown.
The west of Cali is the favored part of the city. That's where all of the tourists and sight-seers typically want to go. Pretty much every neighborhood in the west of the city is appealing and beautiful, so you can't go wrong there, just be sure to steer clear of Terron Colorado. According to those who've lived in Cali, this neighborhood is best avoided.
FREE GUIDE! Get Essential Information on Protecting Your Assets
18 STEPS TO IMPLEMENTING YOUR PLAN B
The east is best avoided altogether. There isn't anything of interest there for travelers anyway!  
Here is probably the most extensive article on Everything You Ever Wanted To Know About Eliminating Your Taxes, Protecting Your Assets And Regaining Privacy Over Your Life And Investments. It is called The Ultimate Guide To Going Offshore.  You can download this epic post for your personal library.
I hope you've found this article on The Expat Life in Cartagena, Colombia to be helpful. For more information, or for assistance with residency in Colombia or elsewhere, please contact us HERE today!
Here are a few articles on Colombia that you may enjoy reading!
The Fast Track To Colombian Residency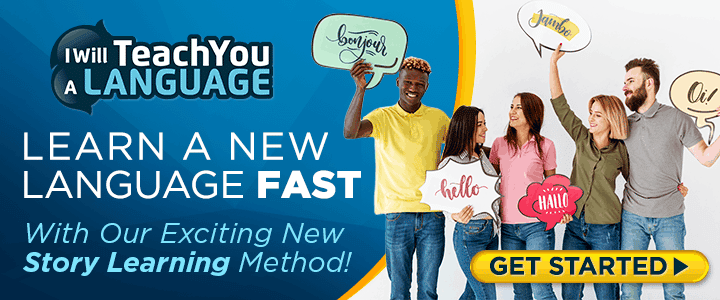 The Expat Life in Cartagena, Colombia

Like Our Articles?
Then make sure to check out our Bookstore... we have titles packed full of premium offshore intel. Instant Download - Print off for your private library before the government demands we take these down!