You might be one of those individuals who doesn't wish to settle in a single dwelling house or who dislikes the complications of living in a condominium. You could be someone who intends to have a simple place where you can dwell comfortably and peacefully. You might be looking for a budget friendly place that you and your family can call home. If any of the descriptions mentioned above suit you, then you might be looking for an apartment unit.
Living in an Apartment
On sites like PropertyGuru Malaysia, apartments for sale or rent are a common search in highly urbanized areas like Kuala Lumpur. As people flock the city to work, study or start a family, apartments are the best go-to options for an affordable and satisfactory living. There are a lot of units available in the market for apartment seekers. They usually vary in cost depending on the number of rooms, furniture, amenities, and location. If you are considering the idea of living in an apartment, this testimonial at Our Little Apartment website will give you reasons why residing in an apartment works for some people.
The Apartment Market
Due to an overwhelming demand for apartments, landlords continue to increase the rental fee. Just like in any industry, higher demand will mean higher costs. Despite the increasing price of flats, the demand continues to grow given that the population in the city also continues to swell. Since the prices are not as budget friendly as expected, apartment hunters are advised to spend some time looking for a unit that will be worth the price.
Must-Have Checklist
To get the most out of your investment in an apartment unit, you need to ensure that you get everything covered up right to the smallest detail.
Basic utilities and amenities
Electricity, water, and internet supply must be ready for use
Clubhouse, pool, tennis or basketball court or other recreational facilities
Area for laundry
Garbage disposal system
Parking space included in the rent or a separate fee
Working HVAC system
Security and Safety
Working knobs and door locks
Security camera
Round the clock security personnel
Smoke detectors and fire alarms
Accessible fire exits
Living Conditions
State of the surrounding community
Pet regulations
Noise and other nuisances
Ventilation and brightness
This checklist can come in handy to ensure that you are not missing anything. You are paying for your stay in the apartment, so you have the right to expect all of the amenities you are entitled to.
Questions to Ask Yourself
Now that you are aware of the things that an ideal apartment needs to have, it is time to start your searching process. It is important while searching for apartments to consider the following questions:
Experience the Insider community that takes your international lifestyle to the next level. Download your FREE guide
"18 Steps to Implementing Your Plan B" instantly!
How Much Rent Can You Afford?
Paying rent is your monthly obligation. Before closing the deal, check your current financial condition and evaluate whether or not you can sustain paying for the rent. Typically, the rent should not exceed 30 percent of your net monthly income. You also need to consider that on top of the rental fee; you might need to pay additional fees for other utilities such as water, electricity, and internet.
How Often Will the Rent Increase?
The increase in rental charges is one of the aspects of renting an apartment that most people fail to consider. Experts from Bright Hub recommend the tenants to ask the landlord about how soon you can expect an increase in the rent and by how much. Also, check for the frequency of the increase. Rent increase will be an added financial burden for you, so you must take this into consideration at the onset of the searching process.
Will the Apartment Suit Your Family?
It is undeniable that you are renting a place not just for you but for your family as well. It is important to consider if the unit that you are potentially renting will address the needs of every family member. Try checking out the following things: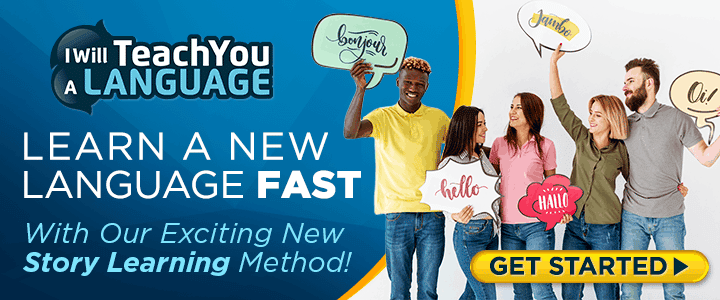 Location – Is the apartment situated in a place that is near your kid's school and your workplace?
Security – Is there a security system that is implemented by the landlord regarding guests and visitors?
House Layout – Is there enough room to accommodate your family?
Space – Is the space adequate so your family can live comfortably?
Does the Neighboring Environment Offer a Healthy Lifestyle?
Try to chat with existing tenants and make a quick assessment if they present a desirable community for your family. You need to remember that you will be having them around you for a foreseeable time. They need to be part of a healthy atmosphere that can promote comfortable living.
Selecting an apartment is like looking for a new relationship. You should not settle for someone just because of sheer looks and attraction. Asking yourself the questions mentioned above will help you make a sound and reasonable decision while hunting for an apartment unit.
Where to Find the Right Apartment?
Three primary sources can jumpstart your apartment hunting process. They are:
Online
You might already know that underestimating the power of the internet is a bad idea. The internet offers the easiest way to look for apartments for rent or sale. Various websites list all real estate properties that are available within your area. You also have the option to filter your search options regarding price range, the number of rooms, terms of the lease, and other criteria. The best part of searching for apartments online is that not only you can see a lot of choices, but you can also spare yourselves from going around the city under the heat of the sun to look for potential options.
People
No marketing strategy can beat the word of mouth. Ask your friends, co-workers, and relatives if they know someone who is offering an apartment that you can lease or buy. If this did not work out for you, you could contact a leasing agent or a real estate broker. A major benefit of working with agents is the fact that they have access to countless hosts of real estate listings that are not even published online. Some landlords and property owners do not have enough time to deal with inquiries online or over the phone. They hire agents to accommodate interested clients on their behalf. Look for an agent with the highest ratings and good experience so that you do not have to jump from one agent to the other if you are not satisfied with his performance.
Walk Around
If the first two sources did not provide you with the unit you are looking for, then drive or walk around. It is a tedious and time-consuming task, but it's proven to be effective. While on your way to a grocery store or fetching your kids from school, keep your eyes open for "For Rent" signs. You will be surprised that the rates will be a lot cheaper compared to those online via an agent since you are dealing directly with the owner and no middleman is necessary
Renting an apartment is a systematic process that you need to undergo if you want to settle in a comfortable and convenient place that suits your lifestyle. The perfect choice could be elusive in the beginning, but it will be all worth it once the search is over.

Like Our Articles?
Then make sure to check out our Bookstore... we have titles packed full of premium offshore intel. Instant Download - Print off for your private library before the government demands we take these down!