Moving To Ecuador 
Located on the northwestern portion of the South American subcontinent, right around the equator – hence the name. Ecuador at a glance is generally envisioned as a tropical paradise by many. While this is definitely the case, with locales such as the world-famous Galapagos Islands some 1,000 km off the coast, expats moving to Ecuador should be aware that Ecuador's biosphere is much more richly diverse than at first glance.
The mainland of Ecuador is split up into three distinct sections – Costa, Sierra, and Oriente, based on their geographic features. Most expats moving to Ecuador, however,settle in either the Costa or Sierra regions, as the main cities are located there.  The sections are characterized as follows:
Costa:
This is the coastal area of Ecuador, bordered by the Pacific Ocean to the west and the Andes in the east. The ongoing interest of Ecuadorians and foreigners in moving to Ecuador's westernmost part is the reason why half the population lives on a quarter of the nation's area. The Costa is particularly interesting for expats moving to Ecuador, as it is not only home to the nation's largest city, Guayaquil, but also to various economic free trade zones.
Sierra:
The portion of Ecuador which is entirely located in the Andes. Once the heart of the nation, today, the Sierra's biggest draws for newcomers who want to move to Ecuador are the capital, Quito, and Cuenca. About a third of the population lives in this area.
Oriente:
the easternmost part of the country, and also the least densely populated. This is not at all surprising, seeing how it is mainly covered by rainforest. If you are not planning on doing scientific research or working in the crude oil production sector, there is probably little reason to move to Ecuador's share of the Amazon.
Moving to Ecuador: Quito
Oftentimes, relocating straight to a nation's capital is not the worst idea for expats, and moving to Ecuador makes no exception in this regard. Quito, unquestionedcenter of Ecuador and dwarfed in size only by Guayaquil, is by far the largest expat magnet in the entire country. Most national companies have their headquarters in the city and many multinational corporations, who want to make the move to Ecuador's markets, also opt to establish branches here. Even if you are not moving to Ecuador's capital, you have to pay Quito a visit at least once!
Moving to Ecuador: Guayaquil
Guayaquil is both the largest city in Ecuador, with a population of more than 2.6 million, and the nation's most important seaport. As the economy of the country is highly dependent on foreign trade, this makes it one of the cornerstones of economic growth, thus offering many incentives and opportunities for expats moving to Ecuador, seeking career opportunities. Guayaquil is also a significant city for the financial sector and offers diverse opportunities in this arena, as well. Furthermore, moving to Ecuador's largest conurbation has long been one of the first options for Ecuadorians from rural parts of the country who are looking for a new life in the city.
Moving to Ecuador: Cuenca
Moving to Ecuador's cultural center, a distinction Cuenca has definitely earned for a number of reasons, is also particularly popular with expats, even if the other main cities in Ecuador simply have more employment possibilities. Nevertheless, the Parque Industrial has prompted a fair number of expats to move to Ecuador's third largest city. Apart from having been declared a UNESCO World Heritage Site due to its beautiful historic architecture in the city center, Cuenca has made a name for itself with the many traditional crafts that come from this city. Anyone moving to Ecuador, no matter what region, should definitely pay Cuenca a visit.
Moving to Ecuador: Salinas
Many find the call of mother ocean enticing and alluring.  For those that do, Ecuador's premiere beach resort community, Salinas, beckons with open arms, soothing sunshine and a year-round cooling ocean breeze.  Exquisitely located on a jutting peninsula, which enjoys the distinction of terminating at the furtherest point west on the western hemisphere continental mainland, Salinas enjoys a location surrounded by water…water…everywhere.  Sunning, boating, fishing, jet skiing and just plain sipping a piña colada underneath the shade of an old palm tree will soak up your lazy days in Salinas.  At night, simple oceanfront restaurants and sidewalk cafes dot the Salinas Malecón (boardwalk), for your enjoyment.  Sit long enough and a strolling Ecuadorian version of a mariachi group may perform table side at your request.  If you still have fuel in the tank, Salinas offers a variety of nightspots with dancing, music and a sumptuous variation of frothy beverages.  Wherever you may choose to live in Ecuador, chances are you will vacation in Salinas!
Fun Facts – Ecuador At A Glance
Official Name: The Republic of Ecuador
Capitol CIty: Quito (declared a World Heritage Site by UNESCO)
Government: Republic, with an elected President, serving a four-year term.  Re-election for a second, consecutive four-year term is possible. Next Presidential election 2017
FREE GUIDE! Get Essential Information on Protecting Your Assets
18 STEPS TO IMPLEMENTING YOUR PLAN B
Current President: Rafael Correa Delgado
Geographic Locale: Western South America, bordering the Pacific Ocean, at the equator. Bound by Colombia on the north, Peru on the south and the east, with the Pacific Ocean to the west. Galapagos Islands lie in the Pacific, approx. 1,000 km (620 mi.) west of the mainland.
Prominent Cities: Guayaquil, Quito, Cuenca, Portoviejo, Machala, Manta, Ambato, Loja, Eloy Alfaro, Riobamba, Salinas
Area: 283,581 km2
Population: 14,790,608 (As of July 2010)
Population Growth: 1.466% (July 2010)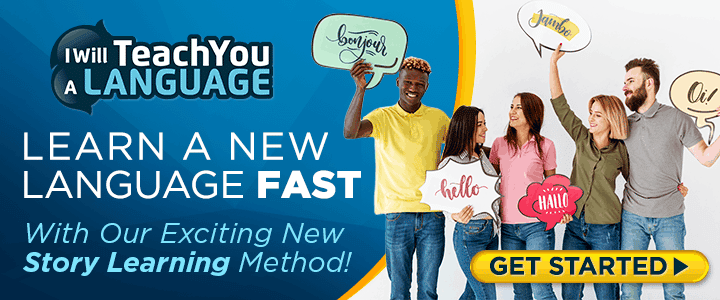 Population Density: 53.8 inhabitants per km2
Religion: Roman  Catholic 95%, other 5%
Unemployment: 7.6% (2010 official)
Currency: United States Dollar (USD)
GDP per Capita: $7,800 (2010)
External Debt: $14.71 billion USD (As of 12/31/2010)
GDP by Sector: Agriculture – 6.8,   Industry – 32.9%,  Services – 60.3%
Employment: Agriculture – 8.3%,  Industry – 21.2%, Services – 70.5%
Official Language: Spanish, Amerindian languages (esp. Quechua)
Time Difference: UTC-5
Climate: Tropical in the Amazonian region and select cities, such as Guayaquil. Lowlands temperate in the Sierra. Arid and warm on the southern coast. Humid and warm on the northern coast. Due to its location on the equator, the amount of daylight does not vary throughout the year.
Vaccinations: None required
Visas: Vary from country to country.  Check with your local Ecuadorian  embassy or consulate for current details.
I hope you really enjoyed this article on Moving to Ecuador. If you require any assistance, please do not hesitate to call our office HERE.  I would also like to offer you some light reading, more on Ecuador, Enjoy!
A Case For Immigrating To Ecuador
Economic Opportunities in Ecuador 
The Path to Ecuadorian Residency
6 Reasons You Should Move To Ecuador

Like Our Articles?
Then make sure to check out our Bookstore... we have titles packed full of premium offshore intel. Instant Download - Print off for your private library before the government demands we take these down!