Colombia is home to cities that are thriving economically, and they're gaining recognition in publications everywhere as "Cities of the Future" (aka, cities for future investors). These types of rankings typically take the same categories, or variations of them, into consideration when making these judgements. These categories are: economic potential, human capital and lifestyle, costs, connectivity, business-friendly environment, and promoting of foreign investment.
When the Colombian government signed its peace treaty in 2016 and ended its 52-year long civil war, President Santos received the Nobel Peace Prize, Colombia was named Country of the Year by the Economist, and the World Bank praised Colombia for its new economic potential. After all of that positive change, it's no wonder Colombia's cities are catching so much attention. There's a good chance Colombia could be the next superpower of foreign investment.
Bogota
There was a five-fold increase in foreign investment in Bogota during the time between 2002 and 2010. This city experienced a great economic growth of 6 percent in 2011, and then further growth (4.5 percent) in 2012. Being the diverse economic superpower that it is, it only makes sense that Bogota is the source of 25 percent of Colombia's GDP.
One thing that Bogota is especially known for is promoting foreign investment. It has even been offering programs in order to attract foreign investment, recognizing this as a beneficial way to grow the economy. Thanks to its greatly improved security environment, Bogota also offers improved economic and regulatory conditions for investors. It's main sector for investment is services, with a focus on real estate.
Medellin
Medellin has seen the most progress of any city in Colombia over the last decade. Anyone who still associates it with Pablo Escobar is in need of a serious update on today's conditions in the city. This city is no longer even in the top 50 of the world's most dangerous cities, although a few U.S. cities are.
Medellin is now known as the blossoming tech hub of Colombia. It is a world of start-ups and venture capitalists, and some are even comparing it to Silicon Valley. The reason it's getting attention as a "City of the Future" is thanks to its foreign direct investment strategy. It's within the top ten strategies across the major cities in the Americas.
Cartagena
Cartagena has more than a tourist hub (thanks to its colonial and historical beauty) to offer Colombia's economy. This city is the top industrial city in the Colombian Caribbean, and it is also home to one of Colombia's most important ports. This port offers connections to 614 other ports, 140 countries, and 25 shipping lines. This city is also the country's main producer of petrochemical products, and it is home to Latin America's most modern oil refinery.
Cartagena has been ranked number one across the Americas for foreign direct investment strategies among large cities – even above Las Vegas and Orlando in the United States! Investors receive tax benefits to include "free zones," areas in which income tax rates are reduced to 15 percent and exemptions of the value added from raw materials and finished goods. There is even a program for helping investors who wish to expand or set up chains in the city!
Cali
Cali is considered the economic heart of the southwest part of the country. It also has one of the fastest growing economies
in all of Colombia. It is among America's top ten major cities for foreign direct investment strategy and ranked 10th among the Americas for cost effectiveness. In Latin America, it falls second only to Bogota for the former.
Consider that Cali was able to watch the growth of Bogota and Medellin on their way to success and has been given the opportunity to learn from them. For example, rather than focusing on education and IT in the way that Medellin has, Cali has chosen to undertake restoration strategies for the colonial and historical buildings of the city – which is proving to be sustainable.
In addition, Cali is the center of the world's top sugar producing regions and it's also the host of the famous Cali Fair, that every year boasts opportunities for direct investment in industries like agriculture, tourism, cosmetics, and hygiene.
Experience the Insider community that takes your international lifestyle to the next level. Download your FREE guide
"18 Steps to Implementing Your Plan B" instantly!
Several other cities in Colombia are also showing economic growth and potential, making their way up the ranks to earning honorable mentions, such as Pereira, Neiva, Ibague, and Barranquilla. Keep an eye on Colombia's market for foreign investment and make sure not to miss out on any big opportunities!
Here is probably the most extensive article on Everything You Ever Wanted To Know About Eliminating Your Taxes, Protecting Your Assets And Regaining Privacy Over Your Life And Investments. It is called The Ultimate Guide To Going Offshore.  You can download this epic post for your personal library.
I hope you've found this article on Colombia's Cities of the Future to be helpful. For more information, or for assistance with residency in Colombia or elsewhere, please contact us HERE today!
Here are a few articles on Colombia that you may enjoy reading!
Here are a few articles on Colombia that you may enjoy reading!
The Fast Track To Colombian Residency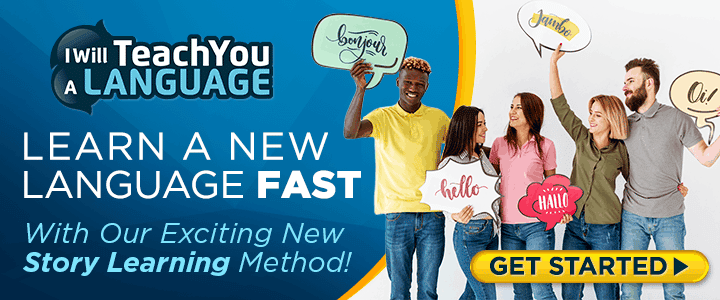 Four Reasons You Should Retire in Cartagena, Colombia
The Expat Life in Cartagena, Colombia

Like Our Articles?
Then make sure to check out our Bookstore... we have titles packed full of premium offshore intel. Instant Download - Print off for your private library before the government demands we take these down!