Buying a Resort in Belize
Are you thinking of buying a resort in Belize? Maybe a small beachfront hotel, eco resort, or maybe a boutique B&B for sale in Belize?
This article is a quick resource to help you – the prospective investor – become aware of basic information gathering needed to make an informed decision on buying a Belize resort for sale.
Like every real estate investment – and even a life decision – there are usually multiple facets that go into making that informed decision. We would like to address some of the major processes and challenges on buying a resort in Belize
Research the Area of Interest
What we suggest to our clients is that they start by writing a list of personal and family needs to make your venture work not only from a business standpoint – but from a personal standpoint. Some examples of this are medical facilities, schools, churches, shopping, banking, and the which type of local community you want to be involved in.
Your Belize Resort Team
Also you will need a team of key people to help you in establishing your resort business in Belize.
An Experienced Belize Real Estate Agent – A Belize real estate agent – experienced in selling and buying Belize resorts – should be a key part of your team. Once you have decided on an area for your search then you should reach out and contact a local Belize resort broker to assist you in finding Belize resorts for sale.
A Very Good Belize Real Estate Lawyer – This key person is going to be more than a legal opinion – this person will be guiding you through the offer and contractual phase – and then on to a successful closing process for your Belize real estate transaction. In addition, in most cases he/she will act as your Title Officer. This person will need to be familiar with most of the influential people in the local municipality. It truly is who you know when conducting business on a local level in a country as small as Belize.
Additional services your Belize lawyer can provide;
Land ownership laws
Residency laws and application for same
Employees relations and Labor Laws
Setting up a Belize Corporation to hold title to the resort
Also, advice when you purchase an existing Belize Corporation
We have been marketing resorts, hotels, B&B's, and real estate in the Caribbean Basin since 2001. Over that period, we have engaged a great group of Belize Brokers and Lawyers that are our alliance partners. Please feel free to contact us below if you need assistance and advice in that direction.
You Need a Written Business Plan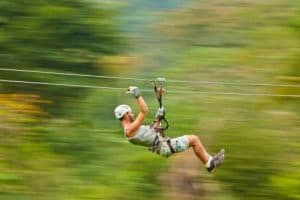 A written business plan for buying and running your Belize resort will help you stay focused and on track to achieve your goals. Not only that – it will server and a blueprint to make your endeavor successful – as well as a great tool to attract investors. Feel free to contact us below for additional information and resources.
Is Financing Available for Buying Your Belize Resort?
For the majority of buyers financial considerations usually will dictate what price range that you will be comfortable with. Rule of the thumb – when shopping in the Belize most purchases are done in cash.
However, there are conventional financing methods available in some Belize as well as partial owner financing. Do not expect to find US or Canadian 20 year amortized offerings available. If you do use Belize financing, where available, understand that most terms will be shorter in length, and interest rates will be higher. Expect to put at least 30% down in cash at closing.
In most cases of owner financing, again be prepared to put around 50% of the agreed purchase price down in order to reach an agreement. Simply put, the owner, once the sale is closed, is off to a new life and needs funds to do so.
(Now the exception to the above is working with Belize real estate developers if you want to build your own resort. Often developers will offer attractive down payments and financing. We just offer this to be complete.)
Experience the Insider community that takes your international lifestyle to the next level. Download your FREE guide
"18 Steps to Implementing Your Plan B" instantly!
Belize Property Titles
In Belize you will find a few different options of property Titles. These are the two most prevalent.
Fee Simple – Fee simple is a term describing the most common and type of property ownership. The owner's property rights are not restricted by time and can be freely transferred or inherited as the owner desires.
Leasehold – Method of owning property for a fixed term but not the land on which it stands. When the lease expires, ownership of the property reverts back to the freeholder.
And here is some other vital required information for your due diligence:
Banking accounts—in place and transferable?
Financials—proof of earnings—mom and pop story
Inventory to be transferred with the sale—Inventory list with specifics
Belize income, property transfer, and wage taxes
This was just a quick outline of what you need to do when buying a resort in Belize.
112: Going Global – Best of 2020
Feel free to contact us for more information.
I hope you enjoyed this article: Buying a Resort in Belize. Here are a few articles I know you'll enjoy reading: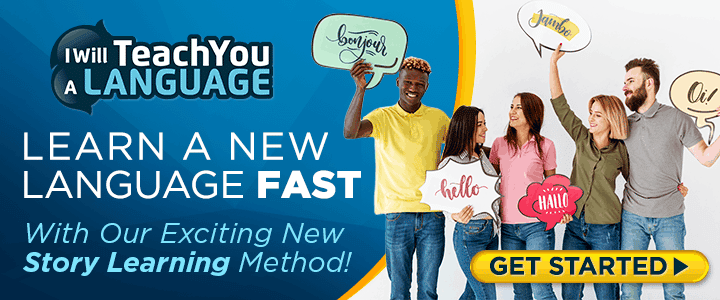 Learning the Language Deepens Your Experience of the Moment
The Belize Real Estate Boom Continues
Global Teak Markets: A Historical Perspective

Like Our Articles?
Then make sure to check out our Bookstore... we have titles packed full of premium offshore intel. Instant Download - Print off for your private library before the government demands we take these down!