For those seeking to visit Nicaragua any time in 2018, it is a good idea to go when there's a celebration or fiesta taking place, so that you can get the best possible feel for the culture. This is true whether you are simply going for a visit, or whether you're mapping out possible retirement locations for later on.
First, it is important to know that Nicaragua enjoys two major seasons: the wet season and the dry season. Before you decide which of the festivities below to attend, make sure you're going to be happy with the likeliest weather conditions.
The dry season runs roughly from November to May, and you're going to get hot and humid temperatures during this time. The dry season is Nicaragua's busiest season, and perfect for outdoor activities and beach time.
The wet season is just that…wet and rainy. It is a shorter season, running between June and October, and tends to wash out the roads, making travel a little tougher.
All in all, November and then June through April are the best times to visit Nicaragua. These are the months when the weather is at its best, and it is peak season for tourists around this time. You can plan a trip to visit for any occasion, depending on how you feel about crowds and how much heat you can handle. Now, let's discuss fiestas!
La Gigantona
The La Gigantona is a giant, beautiful woman made to represent Spanish women in the time of the Spanish conquistadors in Latin America. This celebration is usually held in December, and the woman dances to drum music native to the Latin American people. Accompanying her is a much smaller portrayal of a mestizo man, and the festival is held to commemorate the tensions between race relations during colonial times. You can attend this festival in many of the bigger cities of Nicaragua, including Leon and Granada.
The Feast Day of St. Sebastian
In January, this feast day celebration is held in Nicaragua to celebrate its authentic indigenous culture. There is dancing and music, and there are costumes – all of which express traditions that predate the arrival of the Spanish by hundreds of years.
The celebration lasts several days and begins the day before the feast itself, when a holy mass is celebrated and the image of St. Sebastian is taken from the Basilica of Diriamba to the town of Dolores, where the images of Saint Mark and Santiago are located. This ritual is called El Tope.
Overall, the days-long celebration outlines a mixture of indigenous culture and also the introduction of Catholicism to that culture.
International Poetry Festival
FREE GUIDE! Get Essential Information on Protecting Your Assets
18 STEPS TO IMPLEMENTING YOUR PLAN B
This is the largest festival of its kind in Central America, and it's held in Granada, Nicaragua. In February, more than 100 poets gather from different nationalities to read their poems in public squares, churches, universities, and museums. It lasts for about one week and during this time, there are presentations, carnivals, book fairs, and more. There are even things for the kids! This festival has a large following both nationally and internationally, so it's worth planning a trip around it.
San Lazaro
San Lazaro is sort of a unique festival, and it is actually held in some other countries as well as Nicaragua. The
festival is held to honor Saint Lazarus, who was said in the Bible to have had his wounds licked and healed by dogs. Because of this, on the second to last Sunday at the beginning of Holy Week, everyone brings their dogs to be blessed by the priest before the usual sermon. What makes it so odd is that the dogs – those of all sizes and breeds – are dressed in Halloween costumes. This could be an especially fun holiday for walking through the cities of Nicaragua.
Maypole Festival
The Maypole festival is traditionally a European festival held in the spring to celebrate rebirth. It is believed the tradition began in Germany, but this isn't known for sure. This festival is also unusual, in that its roots are not likely to be in Nicaragua, and yet Nicaragua is where the festival is still very much celebrated. In Nicaragua, May (the 22nd to the 26th) is the time to celebrate the reawakening of the earth during springtime. It is a time for love, fertility, and weddings. It is more popularly celebrated in Bluefields, Nicaragua, so head there if you wish to see it first-hand.
Crab Soup Festival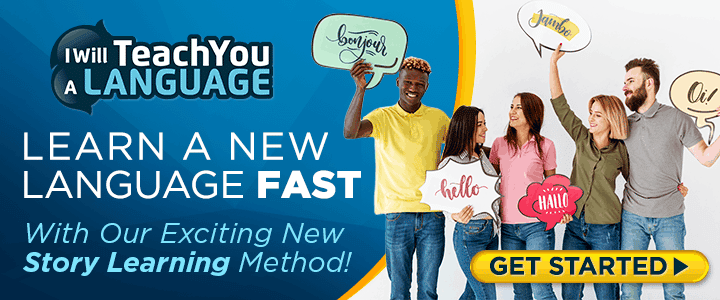 Venture to the Corn Islands on August 27th for this festival, which is sure to be delicious. It celebrates the freeing of the slaves on the islands, and the locals commemorate this with singing, parades, and sports. There are various crab-based dishes, including soup of course, and lots of fun and happiness!

Like Our Articles?
Then make sure to check out our Bookstore... we have titles packed full of premium offshore intel. Instant Download - Print off for your private library before the government demands we take these down!