Picture this: You wake up to the soothing sounds of waves gently caressing the shore, the sun in its full tropical glory, casting a golden hue over pristine white sands. A stone's throw away from your luxurious bedroom, the ocean, crystal clear and seemingly endless, beckons you. This isn't a page from a bestselling romance novel or a scene from a Hollywood blockbuster. Welcome to Nicaragua, where this could be your everyday reality.
In all its natural splendor, Nicaragua is the hidden gem of Central America. Its serene beaches, bordered by the sparkling waters of the Pacific and the Caribbean, serve as the perfect backdrop for a tranquil yet vibrant life. The country's lush landscapes and rich biodiversity are a paradise for nature enthusiasts, while its deep-rooted traditions and warm, welcoming locals add to its unique charm.
Over the past few years, Nicaragua has witnessed a surge in its global appeal, not just as a coveted vacation spot but also as a sought-after destination for a dream retirement. At the heart of this newfound popularity lie Nicaragua's luxury beachfront homes, set in breathtaking locations and offering unparalleled living experiences. These exquisite properties are more than just homes – they are gateways to an enchanting lifestyle where luxury meets tranquility, and every day feels like a vacation.
So, if you've ever dreamed of owning a slice of beachfront paradise, you're in for a treat. Through this blog, we'll explore the allure of luxury beachfront living in Nicaragua, shedding light on why it makes for an excellent investment choice and guiding you on your journey to acquiring your dream beachfront home in this tropical paradise. Welcome aboard!
Nicaragua's Economic and Political Climate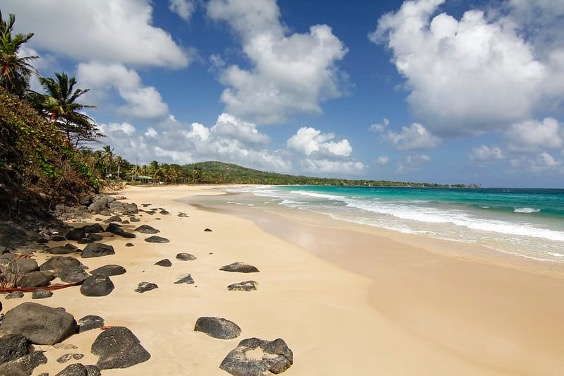 As with any investment decision, it's critical to evaluate the economic and political climate of the location, and Nicaragua scores highly on both fronts. Not only does the country boast beautiful landscapes and rich culture, but it also has a stable economy and a government that actively encourages foreign investment.
In recent years, Nicaragua has enjoyed steady economic growth, primarily driven by its burgeoning tourism sector and increasing foreign investments in real estate. According to the World Bank, Nicaragua's GDP growth rate has consistently outperformed the regional average, making it one of the fastest-growing economies in Central America. This positive growth and low inflation paint a promising picture of the country's economic health.
On the political front, Nicaragua offers a safe and stable environment for investors. The government has been actively fostering a favorable investment climate with policies designed to attract foreign investors. The Nicaraguan Residential Tourism Incentive Law provides tax exemptions for approved tourism-related projects, including developing luxury beachfront homes. This policy makes investing in Nicaraguan real estate financially attractive and underscores the government's commitment to nurturing this sector.
Additionally, foreign investors in Nicaragua enjoy the same rights and protections as local investors, including the freedom to repatriate capital and profits. There are no restrictions on foreign property ownership, further underlining the government's pro-investment stance.
Nicaragua's stable economy, progressive governmental policies, and secure political environment make it a desirable destination for potential investors in luxury beachfront homes. These factors and the country's natural beauty and vibrant culture make a compelling case for considering Nicaragua for your next real estate investment.
Nicaraguan Real Estate: An Emerging Market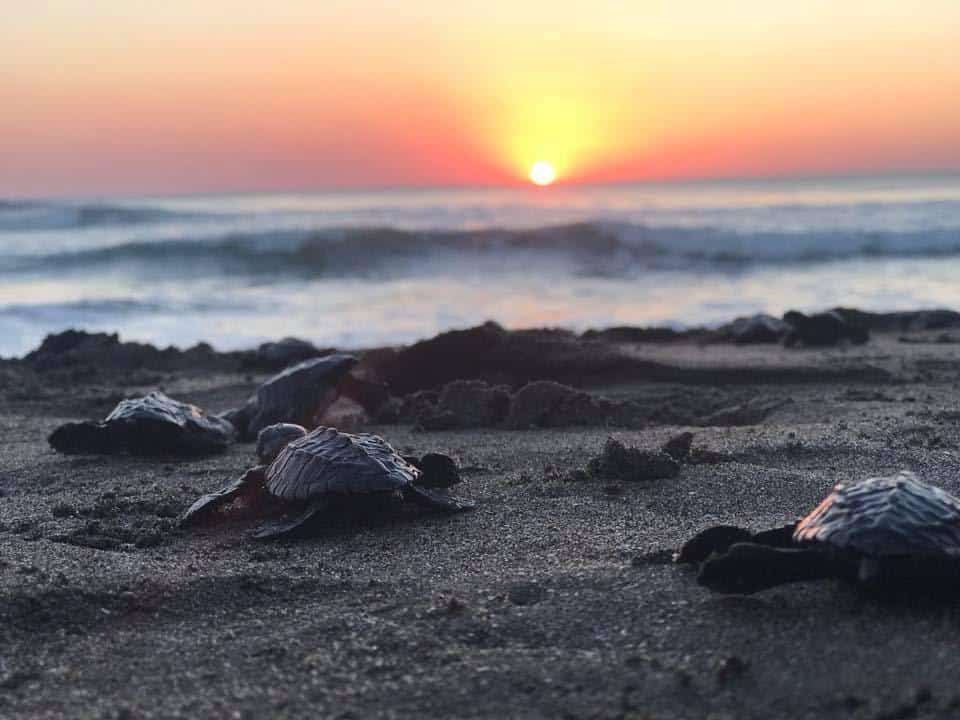 A significant factor contributing to Nicaragua's rising global prominence has been its vibrant real estate market. The Nicaraguan real estate landscape, undergoing a remarkable transformation in recent years, is an exciting amalgamation of possibilities, mainly focusing on luxury beachfront properties.
FREE GUIDE! Get Essential Information on Protecting Your Assets
18 STEPS TO IMPLEMENTING YOUR PLAN B
In the past, the Nicaraguan real estate market, like many emerging markets, was primarily of interest to adventurous investors willing to navigate a less mature market in exchange for high returns. Today, however, the scenario has changed significantly. Nicaragua's real estate market has become more structured and investor-friendly, emphasizing transparency and ease of doing business.
The rising demand for luxury beachfront homes is a prime driver of this growth. With its stunning coastline and spectacular vistas, Nicaragua has naturally become a favorite spot for investors seeking beachfront properties. The country's vast, largely untouched, and unspoiled coastal regions offer a unique combination of natural beauty, tranquility, and exclusivity, making them an ideal setting for luxury beachfront homes.
Several factors contribute to this rising demand. Firstly, the affordability of these homes, compared to similar properties in more established markets, makes them a great value proposition. Investors can acquire high-quality, luxury beachfront homes at a fraction of the cost of comparable properties in North America or Europe.
Secondly, the potential for substantial returns on investment is another major draw. With Nicaragua's tourism industry on an upward trajectory and the country becoming a popular retirement destination, rental demand for these properties is rising. This and the steady appreciation in property values offer investors promising return prospects.
Also, the quality of life that these homes offer is unbeatable. Investors are not just buying a property; they're buying into a lifestyle marked by tranquility, natural beauty, and luxury.
Advantages of Buying a Luxury Beachfront Home in Nicaragua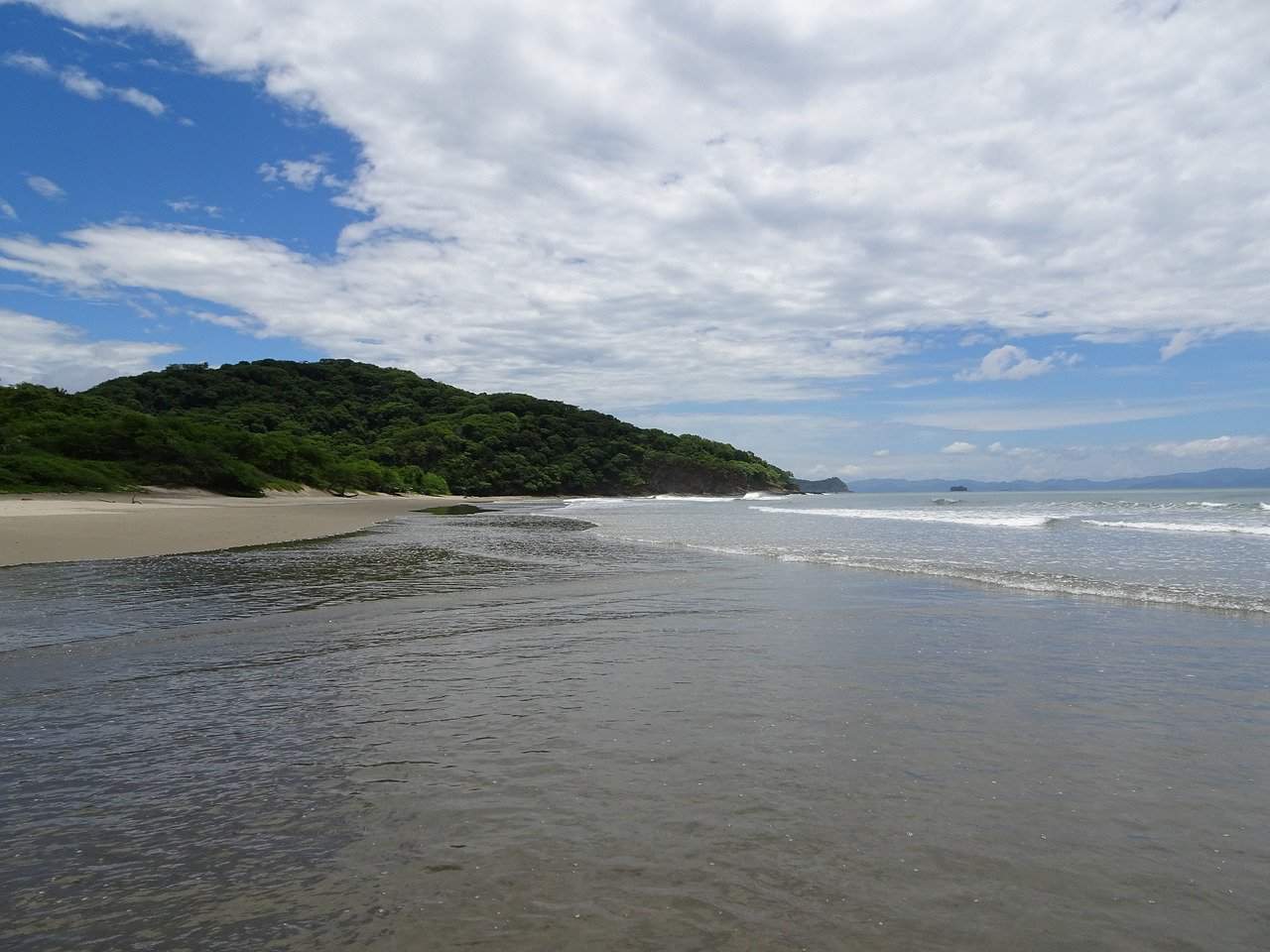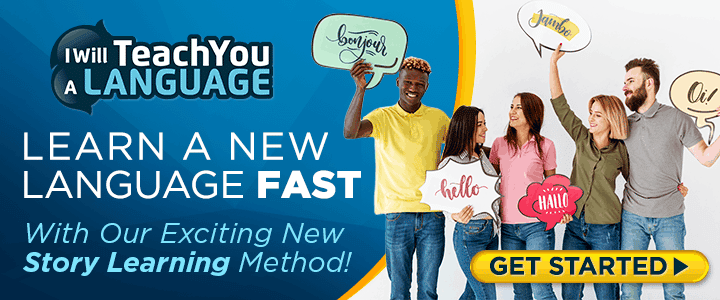 Investing in a luxury beachfront home in Nicaragua has many benefits beyond just the enticing prospect of a tropical beachfront lifestyle. Here are some key advantages that make these properties an excellent investment choice:
Affordability: Nicaragua's luxury beachfront homes offer incredible value for money. These properties are often priced significantly lower than comparable homes in beachfront destinations like the United States, Europe, or Central American countries. This affordability opens the opportunity for luxury beachfront living to a broader range of investors.
Increasing Property Values: With Nicaragua's growing popularity as a tourist and retirement destination, the demand for beachfront homes is rising. Ever-increasing demand and the country's economic growth have led to a steady appreciation in property values, creating an opportunity for a significant return on investment.
Rental Income Potential: Given Nicaragua's thriving tourism industry, there is a substantial market for vacation rentals. Owning a beachfront home in a sought-after location can provide a steady stream of rental income, especially during the high tourist season. The opportunity to generate rental income can help offset the costs of owning and maintaining the property.
Quality Property Management Services: Nicaragua has seen a rise in quality property management companies that can take care of your property when you're not there. These services include maintenance, marketing for rentals, guest services, and more. This makes owning a rental property in Nicaragua hassle-free, even for those living abroad.
Lower Cost of Living: The cost of living in Nicaragua is generally lower than in many North American or European countries. Everything from groceries to healthcare is more affordable, allowing you a luxurious lifestyle without the high costs associated with such a lifestyle in other countries.
Relaxed Lifestyle: Owning a beachfront home in Nicaragua offers a ticket to a life many dream of. You're not just investing in a property; you're investing in a slower, relaxed pace of life, away from the hustle and bustle of city living. You're investing in a lifestyle filled with sun-soaked days, panoramic ocean views, fresh seafood, vibrant local culture, and endless opportunities for outdoor activities.
Pathway to Residency: Investing in Nicaraguan real estate can also pave the way for permanent residency in the country. This can come with additional benefits, such as lower taxes and the ability to live and work in Nicaragua.
Are you Ready?
As we journey through the enchanting world of Nicaragua's luxury beachfront homes, it becomes clear why this Central American paradise is fast emerging as a coveted destination for discerning investors worldwide. The allure lies not just in the country's natural beauty, its pristine beaches, or its vibrant culture but also in the remarkable value proposition these homes present.
Investing in a luxury beachfront home in Nicaragua offers you more than just a property; it provides a ticket to a life of tranquility, luxury, and endless beauty. It's a chance to own a slice of paradise, where every sunrise is a spectacle, and every sunset is a masterpiece. It's an opportunity to immerse yourself in a lifestyle that balances leisure and excitement, relaxation and adventure, comfort, and luxury.
But beyond the idyllic lifestyle, these properties also represent a sound financial investment. The combination of affordability, increasing property values, and potential for rental income makes them an attractive proposition for seasoned investors and those taking their first steps into international real estate investment.
Nicaragua deserves serious consideration if you dream of owning a luxury beachfront home. Whether you're looking for a vacation home, a retirement retreat, or an investment property, Nicaraguan luxury beachfront homes offer something for everyone. They are more than just homes – they are gateways to a dream lifestyle and a promising investment. And they are waiting for you to discover them.
Invest in BELA, a New Luxury Beachfront Development in Nicaragua
BELA, located at Gran Pacifica, Nicaragua, offers an exclusive opportunity for you to become a part of an eco-conscious, hybrid home community. Nestled on prime beachfront, BELA promises not just homes but a lifestyle that embraces luxury and sustainability.
Each home at BELA is a testament to modern, luxurious living. With expansive views of the rolling surf and the untouched beauty of Asuchillo Beach, you'll find yourself in the heart of nature's masterpiece. Yet, with its commitment to greener options, BELA ensures you won't have to compromise on your environmental values.
So, whether you're looking for an idyllic retirement home, a lucrative investment opportunity, or your own vacation paradise, BELA at Gran Pacifica has the perfect offering. Don't let this opportunity slip away – seize the chance to own a piece of this sustainable luxury in one of the most stunning settings on the Pacific Ocean.
Click here to download the BELA Info Packet and learn more about the available properties at BELA, Gran Pacifica. Let us guide you on your journey to owning a luxurious, eco-conscious beachfront home in the heart of Nicaragua. Embrace the lifestyle you've always dreamed of – one that harmoniously blends luxury, nature, and sustainability. The path to your dream home starts with a single step, and we're here to help you take it.
Your slice of paradise awaits.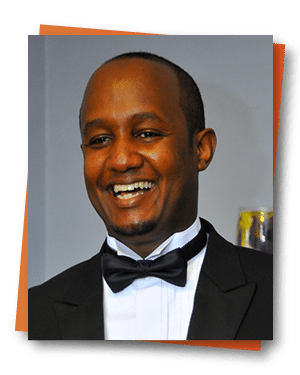 Dan is passionate about creating stories that help people discover and navigate unique perspectives and better understand the world around them. Aside from writing, Dan is an avid amateur marathon runner.

Like Our Articles?
Then make sure to check out our Bookstore... we have titles packed full of premium offshore intel. Instant Download - Print off for your private library before the government demands we take these down!