An Expat's Guide to Investing in Beachfront Property in Fortaleza
For those of you who've heard of Fortaleza,  you might remember hearing that the region has become increasingly overpopulated and congested. Today, things are looking considerably better, as the city begins to sprawl out over the Brazilian coastline and property development begins in earnest into areas that were untapped before. I'm talking about some of the most luxurious beach houses along the shores of Fortaleza at immensely low rates and that offer some of the highest rental incomes that you've heard of.
Whether you're looking to live in these beachfront properties or are deciding to hold on to it for the returns—in either situation it's a great decision. As a South American country, Brazil belongs to an esteemed collection of countries that have been favorite retirement spots for expats from around the world. As it stands, nearly 750,000 foreigners have settled in the country—with millions of foreign descendants living there too. With these demographics, Brazil has become a vibrant hub of multi-cultural mingling and evolving into a region where you can set your roots without too much trouble.
According to statistics, it's 19% cheaper to live in Brazil compared to other cities in the world—with people living extravagantly for as little as $200,000. Fortaleza has long since been a favorite for tourists around the world with its warm climate and the well-developed tourist industry that's helped move the real estate demand in and around the city. 
Where To Invest in Fortaleza
The place I'm referring to isn't exactly in Fortaleza—but lies about a 90-minute drive from the city. It's situated near the Canoa Quebrada and Aracati—both of which are widely known to deliver the authentic Brazilian experience for anyone who's interested. Throughout much of the late 90s and the 2000s, this region has remained relatively untouched by the urbanization that's affected the rest of Brazil.
Without compromising on infrastructural development in the region, the authorities have emphasized the novelty and exoticness of the region to enhance its touristic value. With an entertainment sector that deals only in local art and the general lack of large-scale commercial activities, has left the greater Fortaleza area something of a hidden paradise. 
Interestingly enough, these new property developments are also a bit far removed from the general hustle and bustle of Fortaleza to create more amenities for tourists.  The latest statistics suggest that the demand for short-term rental properties in this area are bound to increase by 60% and anyone who moves in now can make a fair bit of money in the long-run through their investments in rentals.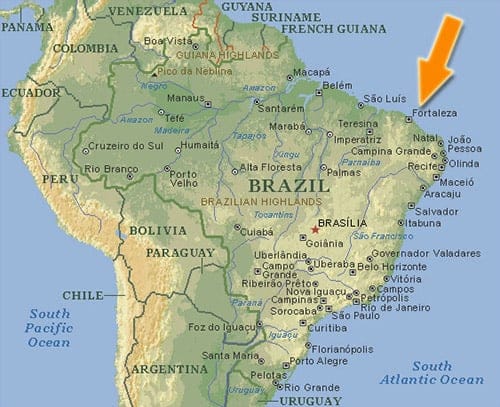 Why Invest in Fortaleza?
The Brazilian real estate markets have been following an upward trajectory since mid-2019, when analysts observed a turnaround in the market. Real estate prices increased in the major areas around Sao Paulo and Rio, to spill over onto the rest of Brazil to rise by an average of 2.5%. This happened because of the spike in tourism in the region both from domestic and international markets.
Despite the current slump in tourism throughout the world, including Brazil, these property prices have held steady because construction activities have not halted in the country. Many people in the domestic market have held back investment into real estate, to allow more foreign investors to come in and grab the larger share of the market. According to reports, the authorities are still looking to launch their new projects and while new projects are still at risk, the already constructed property seems likely to pull through.
Turnkey Property Available
Fortunately, the property development projects I'm referring to have been completed and you can get your hands on a turnkey rental in some of the most luxurious beach houses in Brazil. If you're looking for a safe investment to tie up your money, there's no better place than Fortaleza, which will once again become a high tourist-volume region. While rental rates might be low at this time, with the economic recovery policies that will get underway during the economic rebound, you're sure to make a lot of money.
The Proximity to Popular Cities
The Brazilian coastline and the nearby towns are the hubs of tourism for the entire country. With the necessary infrastructure available to cater to the demands of visitors, you can be sure that tourism will remain alive and well here for a very long time. The rate at which Fortaleza has grown in the past few years, people have started looking for new places to go vacation at. This forces them to look to the outskirts of the region which can offer them the luxuries of a metropolitan like Fortaleza and still offer some semblance of peace.
These constructions along the Brazilian coast offer exactly that. You can drive to the nearest town—that's 20 minutes away for a luxury dining experience and find all the amenities needed for a comfortable stay. The easy accessibility to developed tourist hubs makes these beachfront villas immensely desirable. 
Experience the Insider community that takes your international lifestyle to the next level. Download your FREE guide
"18 Steps to Implementing Your Plan B" instantly!
Now is the Best Time To Invest
Right now, with tourism activities ebbing to an all-time low around the world, real estate values are becoming vulnerable to falling prices. It's only inevitable that we'll find a cure to the coronavirus and reach some level of normalcy around the world—at the time, the demand for this property and the potential rental income will rise to offer huge profit margins. Given the state of the global economy, short-term gain is unlikely anyway and all investments need to be made keeping in mind the long run.
If you choose to invest in Fortalezan beachfront property, you can at least have an asset on your portfolios that will definitely earn you a lot of money when the market clears. In any case, you'll have an asset in hand that is sure to sustain your wealth unlike other financial instruments that are peaking and slumping within hours at a time.  The Exciting part right now is that they are running a special with $10,000 off the regular prices. This special will be on until the middle of May, so now is the time to invest in one of these gorgeous homes right on the water.
I hope you enjoyed reading: An Expat's Guide to Investing in Beachfront Property in Fortaleza. Are you seriously contemplating purchasing one of these amazing properties? Reach out to the team HERE. You will be thrilled you did. You can also email them HERE or call them on the phone with a US line: 203-599-1835.
Here are a few other articles about Brazil and Fortaleza in particular. Enjoy!
Turnkey Rentals in Fortaleza, Brazil
Real Estate Developments in Brazil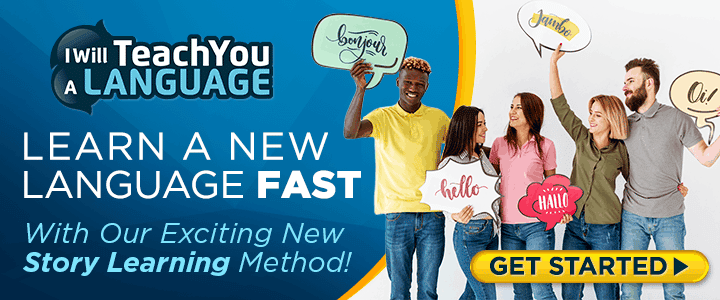 The Top Destinations to Visit in Brazil
A Guide to Living in Fortaleza, Brazil

Like Our Articles?
Then make sure to check out our Bookstore... we have titles packed full of premium offshore intel. Instant Download - Print off for your private library before the government demands we take these down!