A Guide to Living in Fortaleza, Brazil
Fortaleza has long since been considered the tourist capital of Brazil, surpassing even the major cities of Rio and Sau Paulo with respect to the number of people coming in. In recent years, owing to the boom of tourism to South America, Fortaleza has been seen to lead the charge with huge numbers of domestic and international visitors every year. While a lack of official statistics makes it difficult to see how many people came to the country in recent years—2014, there has been an average increase of 9.2% in tourism revenues.  
A lot of people have begun buying up real estate in the region as well because of the attention garnered by the FIFA World Cup, with prices reaching $1324 per square meter. These statistics speak volumes about the popularity of Fortaleza and the surrounding area among visitors—highlighting the viability of living in the country.
If you're considering buying property in Fortaleza to settle down or just planning to visit, there are some things you should know to prepare yourself. I've been to the place a few times myself too, and I have to tell you, the cultural shock might surprise you.
I found this great podcast by The Expat Money Show – Travis Luther and Why Americans are leaving the USA
What's Life Like in Fortaleza, Brazil?
The first time I landed in the city, I was pleasantly surprised at how well-developed the area is. Fortaleza is a beautiful city that gives you the true Brazilian cultural experience without making you feel like an outsider. The place has a vibrant nightlife with plenty of nightclubs, peaceful neighborhoods and a wide range of entertainment options to soak in the Brazilian culture.
The Estadio Presidente Vargas, nicknamed PV, is a multi-purpose stadium located in Fortaleza.  There is 30 km of beaches, museums and theater. Iracema Beach is truly amazing with stunning views and so much culture. Fortaleza was orignally founded in 1649 and has grown from 1/2 million people in 1970 to Over 2.5 million people in 2018.
The Demographics in Fortaleza
If you want to see how difficult it would be to live in a city, you need to check out who's living there and what the demographic makeup of the region is. While living among the locals is an enlightening and delightful experience, you will want some familiar faces around you who speak your language. 
Fortunately, nearly 60% of the entire population is aged between 15 and 60 years of age and most of them are economically active. The region has a huge population of foreigners, many of whom have chosen to retire in the region because of the lower cost of living and the pleasant weather in the city and it's surrounding regions. Much of this expat population is concentrated in the Coco Beach area—it's becoming something of a haven for foreigners in Fortaleza.
The Languages Spoken In Fortaleza
So, while Fortaleza is a thriving tourist hub, the majority of the population speaks Portuguese and may have a rudimentary understanding of the English language. A notable reason why people don't really speak English here is that since it's not a conventionally commercially active region—there's little intermingling between the locals and foreigners. The emphasis on tourism basically means that foreigners usually come here during peak tourist seasons, which is why English never really caught on. 
Thankfully though, the recent rise in the number of Americans visiting and moving to Brazil has made it easier for you to navigate through the city and settling there. If you're really up for it, you'll find a lot of people teaching Portuguese to foreigners through these specially designed language courses at really cheap rates.
The Cost of Living in Fortaleza
Okay, so this is one of the reasons why I think people should really think of moving to Brazil in general—it's really cheap to live here. If you're an American settling down in the country, and you make money in the US or even if you're coming to live here from Europe—you're probably set for a very long time.
A single dollar from the US is worth 5 Brazilian Reals. This basically means that your currency is worth five times the currency that's used in Brazil. If we take a look at the inflation rates, it's held around 3% for a while now and the US dollar has held steady compared to the Brazilian Real for years. So, you don't need to be concerned about varying costs of living or things becoming too expensive, because as a rule, when you move from a developed to a developing nation—you're always going to be far richer here.
Experience the Insider community that takes your international lifestyle to the next level. Download your FREE guide
"18 Steps to Implementing Your Plan B" instantly!
It's also a lot easier to improve your living standards because Brazil isn't very expensive. You can probably buy far more things with a single dollar in Fortaleza compared to the United States. The fact of the matter is, if you move to Fortaleza, you'll live pretty much like a king here. 
Thriving Real Estate Market
In the past few years, the real estate market in Fortaleza has rebounded to attract international investors in droves to the region. With the growth of tourism in the region and the number of people choosing to settle in the country—every real estate market in the country rebounded to offer immense returns to investors. Fortaleza, in particular, became home to some of the most prime real estate with people making a lot of money from the rental income. These trends are expected to continue and owning a home in the region can enhance the value of your investment portfolios.
In Conclusion
Brazil is definitely one of the best places in South America for people to invest in property. If you're choosing to move to the location permanently, you get to enjoy a lifestyle that's incomparable to any other country in the world. The exoticism of Brazil, and Fortaleza in particular, takes you by surprise because there's just so much to explore and see in the country. From an investment stand-point, Brazilian property is one of the best investments for anyone to make at this moment. The market is currently in a slump because of the Covid-19 outbreak, but will most certainly rebound as things normalize—which is the only certainty we can speak of at this moment. 
If you're interested in buying a turnkey beachfront villa in Fortaleza, I'm currently working with some associates who're in real estate development. They have a range of luxury beach villas just waiting to be bought. Get in touch with them today and see what they have to offer. You can also email them HERE or call them on the phone with a US line: 203-599-1835.
I hope you enjoyed reading: A Guide to Living in Fortaleza, Brazil. I would suggest that today is the perfect day to invest in real estate in Brazil. Please don't wait!!
Here are a few other articles about Brazil and Fortaleza in particular. Enjoy!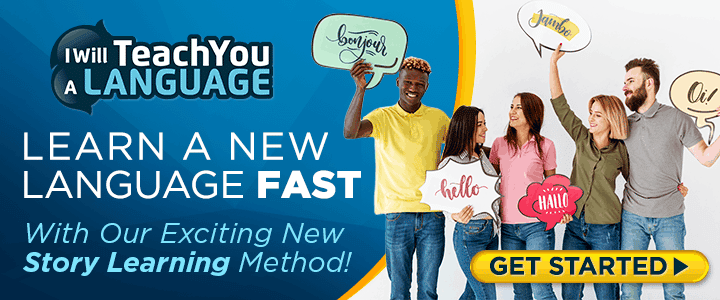 Turnkey Rentals in Fortaleza, Brazil
The Top Destinations to Visit in Brazil
Real Estate Developments in Brazil
An Expat's Guide to Investing in Beachfront Property in Fortaleza 

Like Our Articles?
Then make sure to check out our Bookstore... we have titles packed full of premium offshore intel. Instant Download - Print off for your private library before the government demands we take these down!