Adjusting to Life in Mexico – Part 2 of a 4 Part Series on Moving to Playa del Carmen Mexico from Canada
It was nearly six years ago, but I still recall how it felt waiting in line at the airport for one-way tickets to our new life in Mexico. The mixed emotions ranged from elation to anxiety (the kind of nervousness that pinches your stomach and makes your palms sweat.)
On one hand, I was deliriously happy to be on the brink of transforming our wishful thinking into reality. This stage presented a fresh, white canvas on which we could paint our very own image of a dreamy beach life in Mexico. Then again, there was the chance that we were entering into a dark abyss. Our children were in a good routine at good schools, surrounded by family and good friends. Would this major life change be a mistake that would leave us laden with regret?
A part of me couldn't wait to get to Playa del Carmen to dip my toes into the warm Caribbean waters and make the new house a home. But the other part couldn't help but wonder if our dreams were too big an order for the universe to fill.
Initially the plan was to ship a pallet of items we'd need for our new life in Mexico.
It wasn't easy, but I finally narrowed it down to twelve boxes packed with linens, kitchenware and home décor items. After investigating the shipping process, my husband decided it was not worth it and nixed idea. Ultimately, only nine suitcases packed with clothes, books and the kids' sentimental toys would make the cut. When I did let go of all the 'stuff' that I had once considered so important, I actually felt lighter, like I had just shed a layer of heavy skin. It was a rejuvenating sensation.
Our arrival in Playa del Carmen was warm and welcoming. When I say warm, I mean scorching hot! It was August and the heat was borderline unbearable. On the plus side, we spent most of our days in the pool and our three year old learned to swim in no time.
After week one of adjusting to our new life in Mexico, as the reality of living by ourselves in a foreign county set in, doubts that we had made the right decision started to surface. We noticed straightaway that Mexicans have the patience of modern day saints. Long waits are an everyday occurrence at the grocery store, at the bank, and at times, the ticket line at the movie theatre can steal a good forty five minutes of your life.
If one of the kids dropped a crumb on the floor, it was a signal to an army of ants that lunch was ready! Within half an hour, dozens of minuscule ants that seem to multiply by the millisecond would march in to feast on the morsel. Having three hungry little mouths in the house meant the broom and dustpan basically only rested only when we asleep.
It's an interesting co-existence with the variety of insects that also call Mexico home. One night, while watching a movie, I felt something flop onto the top of my foot. Too concentrated on the film, I just brushed it off only to realize minutes later, that it was a ghastly pink spider the size of a tennis ball!
On another occasion, as I closed the patio doors, a giant cockroach flew inside past my head. We turned the main floor upside down looking for it, but came up empty handed. Later, as we lay in bed watching TV in our upstairs bedroom, out of the corner of my eye I could see something crawling up the wall. We found the cockroach! I pulled the covers over my head while my husband went for a shoe. The stealthy cockroach put up a good fight but in the end, was no match for my husband's size nine.
It wasn't long before I learned to avoid Wednesdays at the grocery store. This is the day produce goes on sale and the stores are swarming with deal seekers. Fridays and afternoons are the busiest times at the bank, so I go in the morning. If you buy your tickets online, you can avoid the lines at the cinema, and a quick call to the fumigator every three months keeps the bugs at bay.
FREE GUIDE! Get Essential Information on Protecting Your Assets
18 STEPS TO IMPLEMENTING YOUR PLAN B
The school transition was overall, much smoother than I had anticipated, despite the rocky start. On the first day, our youngest daughter was excited to find her place in the classroom and bolted in full of confidence. I waited outside, peering through the window. So far so good I thought. When the teacher began speaking in Spanish, she glanced around as if to say, 'Is this a joke? I don't belong here!' Soon the tears began to fall. That's when the assistant guided me out the front gate, assuring me that this was quite normal and our little one would be just fine.
Day two came and my daughter hugged me tightly as we approached the gate of the school. Reluctantly, I handed her to the teacher who tried to comfort her through more tears. As droplets started to well in my own eyes, a mom came up and put her arm around me. She told me not to worry and that by the end of the week, my daughter would be crying because she wouldn't want to come home. My new friend was spot on with her prediction. By the following Monday, she was the first one at the door in the morning, backpack on and ready to go.
The private, multicultural school had a lovely community of parents and teachers. But I must admit, I owe the beautiful circle of friends I made to the kids' social skills and the frequent birthday invitations we received that first year. Three kids multiplied by three classrooms of twenty-five students equaled a heck of a lot of parties! We rarely turned an invite down and because of that, I got to know the city and its neighborhoods quickly.
All of those fiestas were like Spanish conversational classes and before I knew it, I was beginning to pick out a few words and catch the gist of the conversations. Still, in those early days, I often came home feeling like my head had been pressed in a vice as I struggled to find the right Spanish words to formulate the most basic of sentences.
Heaven forbid a toilet was in disrepair. Through Google Translate, I could manage to get the plumber to the house. After surveying the situation,it would require much repetition and a game of charades to explain the work order to me.
Eventually every water leak or pizza delivery call became easier to manage. It took me much longer than the children to be able to comprehend and converse. However, the day finally came when someone understood my joke and I felt as though I had just reached the summit of Everest.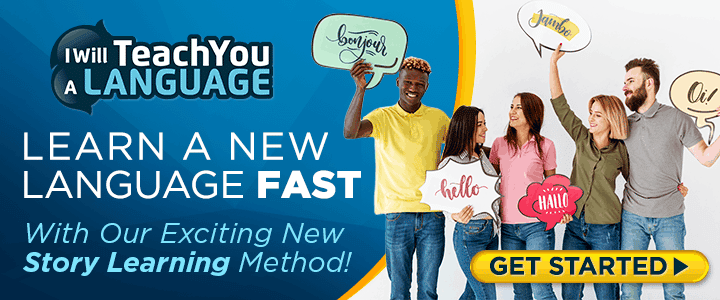 Before realizing it, the goal of a slower pace of life in Mexico had gone out with the tide. To this day, if we're not working or traveling for golf tournaments, we're either at a friend's backyard barbecue or hosting one at our place. Weekdays are still consumed by carpools and extracurricular classes.
Yet, in the midst of it all, we have found time with our new life in Mexico that we did not have in Canada. A lovely woman cleans our home, which means my days of sweeping up crumbs are over. With no piles of laundry to fold and no bathroom tiles to scrub, I have time to write, go to the beach with a coffee and my journal, or have breakfast with girlfriends.
In a matter of fifteen minutes, I can drive across the city so crawling in traffic for hours on end is a thing of the past. Someone comes to prune our shrubs, cut our lawn and clean the pool every week, which leaves us time to actually enjoy our outdoor space with the children.
Things that were luxuries in Vancouver, we can afford here. A nice dinner, a movie and the babysitter would normally set us back about $125.00. In Playa, we enjoy weekly date nights for at least half of what it used to cost us in Canada. We can also hit the links every week, which includes an all-inclusive round with a golf cart for about $50.00 Canadian. Other local courses that are not all-inclusive cost even less.
I live a life now that was once only a dream-building exercise I had printed out on a few pieces of paper. It's filled with even more heavenly details than I could have ever imagined. There are times when we yearn to be closer to our families, and a part of me misses the little things like pumpkin patches and Tim Horton's. But the people we've met here and the level by which our quality of life has improved, are reasons that reaffirm our decision and make me feel certain there's no place I'd rather be. So adjusting to life in Mexico as been a dream come true.
Here are the links to the other articles in the 4 Part Series:  Moving to Mexico from Canada
Here is probably the most extensive ebook on Everything You Ever Wanted To Know About Eliminating Your Taxes, Protecting Your Assets And Regaining Privacy Over Your Life And Investments. It is called The Ultimate Guide To Going Offshore.  
I hope you enjoyed reading this article: Adjusting to Life in Mexico. If you have any questions, please contact our office HERE.

Like Our Articles?
Then make sure to check out our Bookstore... we have titles packed full of premium offshore intel. Instant Download - Print off for your private library before the government demands we take these down!