When it comes to investing, diversification is crucial. Many investors now realize how important it is to broaden their scope beyond the domestic, focusing on global outlets to spend their capital in. Personal freedom is the key to happiness, and developing a Plan B, or alternate countries in which to live, purchase property, and receive certain financial benefits is invaluable for investors and their families. Below is the continued list of some of the Best Value Investment Visas by Region:
Panama (Central America)
Panama has often been lauded as an expat destination for its Friendly Nations program. The Friendly Nations program allows for citizens of 50 countries (including the U.S. and Canada) deemed to have positive relations and economic ties with Panama to gain fast-tracked residency in the country. In order to qualify, you'll need to find employment in the country, incorporate a business, or invest in real estate.
There are also programs for foreign investors to receive residency through Forestry Preservation (investment into teak hardwood). For an $80,000 investment into teak in Panama, investors can receive residency in the country. Five years of permanent residency leads to the ability to apply for a second passport.
While the Panama real estate investment program may take longer than other nations to receive a passport through investment residency, it is one of the cheapest. In addition, the in-country requirements are extremely minimal (1 day every two years), meaning you can easily maintain your residency from your home country and work towards citizenship. Panama also accepts U.S. currency and has a low cost of living, so your investment dollar will go further.
Passport Data:
Global Rank: 34th strongest passport in the world

Visa-Free Access: 118 countries
United Kingdom (Europe)
While the United Kingdom (link to Visa Options in the UK) is currently part of the EU and doesn't offer an investment visa program as enticing as some other EU nations, it does plan on leaving the union in the near future. It is still unclear as to what relationship the UK will have with other nations post-Brexit, but UK residency is expected to provide opportunities and open doors that EU residence does not.
The United Kingdom offers two distinct ways to receive residency in the country through investments. The first option, known as the UK Tier 1 Immigrant Investor Program comes with a minimum price tag of £2 million (about $2.64 million USD). However, the country also provides a much more affordable option, known as the UK Entrepreneur Program.
For applicants who can pass an English language exam, an investment of £200,000 into a new business that employs at least two British citizens can grant the investor and his spouse/dependants residence in the country. After six total years of maintaining residency in the country, applicants are eligible to receive British citizenship and a second passport.
The whole application process to receive residency takes only 2 months, though investors must spend 9 months a year in the UK until they receive permanent residency (there is less in-country requirement and time until permanent residency for the Tier 1 investment program).
What's great about receiving UK residency is that post-Brexit, the pound value will be much more affordable to foreign investment, and the passport itself is one of the most powerful in the world.
Experience the Insider community that takes your international lifestyle to the next level. Download your FREE guide
"18 Steps to Implementing Your Plan B" instantly!
Passport Data:
Global Rank: 4th strongest passport in the world

Visa-Free Access: 156 countries
Cambodia (Asia)
Cambodia certainly isn't on many shortlists (or long lists, honestly) of popular countries for investment visas. That's because the passport itself is weak, and there are many other more appealing economies in the region offering similar programs. Hong Kong, Singapore, UAE, Thailand, Philippines, etc. all offer affordable residency by investment programs. If this is your endgame in Asia, pick one of these countries.
The reason Cambodia is included on this list is the fact that it offers an opportunity that most other countries in the area don't: dual citizenship. The aforementioned nations are single-citizenship countries. This means that you'll have to surrender any other passports you have in order to upgrade from permanent resident to citizen.
Cambodia, on the other hand, offers an interesting way to enter the Asian passport market affordably and without giving up your primary citizenship. For a $250,000 USD donation into the Cambodian economy, citizenship can be obtained for the investor and their family immediately. There are no in-country requirements to obtain Cambodian citizenship. While the power of the Cambodian passport is rather weak, it is probably the fastest and cheapest Asian citizenship to receive, if just obtaining a backup plan is your primary goal.  
Passport Stats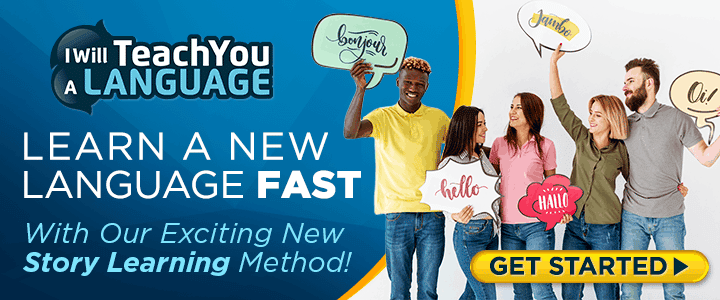 Global Rank: 77th strongest passport in the world

Visa-Free Access: 49 countries (including Singapore, Panama, Ecuador, Malaysia, and Palestine)
Paraguay (South America)
One of the cheapest South American residencies you can obtain is in Paraguay. Foreign investors from any nation can receive this permanent residency by opening a bank account in the country and depositing a minimum of $5,000 USD. After 3 years, applicants obtain citizenship in Paraguay. There are no in-country requirements to maintain residency in Paraguay, though residents will need to spend at least 180 days a year in the country before applying for a second passport.
Passport Data:
Mauritius (Africa)
Technically a part of Africa, Mauritius is an island nation that offers investors the chance at a second passport with minimal requirements. For a property investment of $500,000 USD, investors and their families can receive residency in the country immediately, with an option to become a citizen and receive a second passport after two years.
Mauritius is an attractive location for certain foreign investors, because it serves as one of the largest Offshore Financial Sectors in the world, and is known as a low tax haven. There are a series of double taxation agreements in place that benefit investors with globally diversified portfolios. And with no in-country requirements to maintain residency, investors can work towards receiving their second passport from their home country.
Passport Data:
Global Rank: 29th strongest passport in the world

Visa-Free Access: 124
If you missed Part 1, click here.
Author Bio:
Tyler Sorce is an American writer and digital nomad currently living in Lisbon, Portugal. In a past life he was a chef in Manhattan and Paris, follow his travels and favorite dishes on Instagram.

Like Our Articles?
Then make sure to check out our Bookstore... we have titles packed full of premium offshore intel. Instant Download - Print off for your private library before the government demands we take these down!