What has become known colloquially as the "Golden Visa," residency by investment programs are becoming very popular among foreign investors looking for second passports, or a Plan B. Having residency abroad or a second passport allows investors to travel freely to another country (or countries), live indefinitely, purchase property, and receive certain financial benefits for themselves and their families. While many countries offer such programs, we'll look now at some of the easiest-to-receive, Best Value Investment Visa Programs by Region: Portugal, Malta, Dominica, St. Lucia, Vanuatu, Panama, United Kingdom, Cambodia, Paraguay, and Mauritius. The diversity of locations and affordability of these investments open up a world of opportunities for overseas investment and personal freedom.
Portugal (EU, Schengen Area)
With one of the original and most well-known investment visas, Portugal has been a popular haven for foreign investors for years. The Portuguese Golden Visa is a program that allows investors to receive residency for themselves and their family in the country with minimal in-country requirements and a straightforward path to citizenship.
Qualification for this Portuguese investor visa includes one of the following options:
Property investment of

€

500,000

€

300,000 if property is over 30 years old or in a developing area

Capital investment of

€

1,000,000

€

250-350k if for research, artistic, or cultural investment

Job creation that employs at least 10 Portuguese citizens
If real estate is chosen as the means of qualifying for this visa, investors will need to maintain the property for a minimum of 5 years. Upon approval, foreign investors and their spouse/dependents will receive residency abroad in the country, allowing them to live and work in Portugal for one year (renewable for consecutive two-year periods after that). While other methods of acquiring Portuguese residency require holder's to stay at least 180 days a year in Portugal to maintain their residency, the investment visa only requires holder's to stay 7 days a year in the country.
This Portuguese investor visa is one of the most attractive in the Schengen area for its relatively low price requirements, low national taxes, incredibly favorable in-country minimum, and the ability to extend the visa to family members. After five years of maintaining this visa in Portugal, investor families can receive permanent residency (eliminating any stay requirements whatsoever) and full Portuguese citizenship and a second passport one year after that.
Passport Data:
Global Rank: 5th strongest passport in the world

Visa-Free Access: 155 countries
Malta (EU, Schengen Area)
Another EU member state, Malta's investment visa program has grown tremendously since its inclusion in the Schengen area in 2004. One of the quickest investment passports in Europe, Malta citizenship allows for visa-free travel to over 160 countries, including the U.S., UK, and Hong Kong. In addition, the entire process of receiving Maltese citizenship through investment can be achieved in 15 months, with no language or citizenship tests.
Financial requirements are as follows:
Minimum of

€

650,000 investment into the country

Additional

€

25,000 for any spouse or dependent (

€

50,000 if dependent over 18 years of age)
While there is a residency through investment program in Malta that comes with a less expensive price tag (around €320,000), most investors choose the citizenship program because of how quickly they can receive a second passport.
Note: Cyprus offers the fastest investment passport in the EU (only 6 months), but the financial requirements are significantly greater, at around €2,000,000.
FREE GUIDE! Get Essential Information on Protecting Your Assets
18 STEPS TO IMPLEMENTING YOUR PLAN B
Passport Data:
Global Rank: 8th strongest passport in the world

Visa-Free Access: 160 countries
Dominica (Caribbean)
Often viewed as one of the quickest and most affordable investment visas in the world, Dominica in the Caribbean grants foreign citizenship with some of the least restrictions of any program of its kind.
To gain a second passport in Dominica, investors will need to make a $100,000 USD investment into either a government fund or real estate. In doing so, you can receive citizenship in the country within four to six months of investment. To qualify, you'll need to show a clean criminal record, healthy medical record, and proof of no contagious diseases.
Perks of citizenship in Dominica:
No visits to the country required for citizenship

Visa-free travel to 118 countries

No language, age, education, or interview requirements

Dominica allows for dual citizenship, so you won't have to give up your primary passport.

Investment can be broken up. Small investment can be made to receive approval of investment type, before completing full $100,000 investment for citizenship.
Passport Data: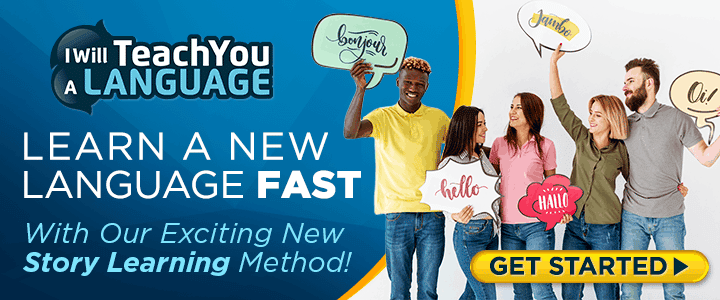 Global Rank: 36th strongest passport in the world

Visa-Free Access: 118 countries
St. Lucia (Caribbean)
The tiny Caribbean island of St. Lucia is another very attractive investment location. Healthy investors with a clean criminal record can qualify for a second passport in St. Lucia through a monetary donation to the National Economic Fund ($100,000 USD), investment into real estate in the country ($300,000 USD), government bonds ($500,000 USD), or approved enterprises (must employ at least 3 people).  
Perks of investment program:
No need for physical residence in the country

Grants legal residency for spouse, dependent children below 25 years of age, and parents above 65 years of age.

No interview process

No tax on worldwide income for approved candidates

Visa-free travel to EU Schengen Area, Hong Kong, and the United Kingdom
Passport Data:
Vanuatu (Oceania)
The small Pacific Ocean nation of Vanuatu has a citizenship through investment program that completely bypasses any temporary/permanent residence or in-country requirements and gets you a second passport almost immediately.
To receive this Vanuatu citizenship, applicants with a clean criminal record must pay $200,000 USD for a single application. This can include the applicant's parents for an additional $25,000 if they are 65 years or older. For a total of $230,000, applicants can include a family of four in the program. This includes dependent children and a spouse.
Perks of the Vanuatu citizenship program:
Receive citizenship and passport in as little as 2-3 months

Visa-free travel to 126 countries (including Russia, the UK, and all EU Schengen states)

Vanuatu allows for dual citizenship, so no need to give up a previous passport to attain Vanuatu citizenship

There are no income, capital gains, or estate taxes in Vanuatu
Passport Data:
Global Rank: 35th strongest passport in the world

Visa-Free Access: 126 countries
Click here for the 10 Best Value Investment Visas by Region (Part 2)
Author Bio:
Tyler Sorce is an American writer and digital nomad currently living in Lisbon, Portugal. In a past life he was a chef in Manhattan and Paris, follow his travels and favorite dishes on Instagram.

Like Our Articles?
Then make sure to check out our Bookstore... we have titles packed full of premium offshore intel. Instant Download - Print off for your private library before the government demands we take these down!