10 Best Hotels in Panama City
I've been travelling to and from Panama City for 15 years and have lived out of their hotels for weeks at a time. I've hung out at 5-star resorts and half star dives. Here are the 10 best hotels in Panama City.
Note that I travel for business and fun. Job one in that regard is to avoid tourists and, whenever possible, the big box hotels. You won't find Trump or the Hard Rock anywhere on my list.
Panama is where my corporation is based and one of the most efficient cities in the world to operate from. It combines quality banking, tax-free zones, low-cost English speaking employees, and an efficient tax system.
Panama also offers excellent visa and residency programs for retirees and business investors. For example, when you combine the teak investment program with the favoured nations visa, you can purchase permanent residency for about $15,000.
If you're thinking about living, working, investing or doing business abroad, give Panama a chance. Here are the best places to stay while you do your due diligence.
Here are my personal 10 best hotels in and around Panama City, Panama.
Best Hotel in Panama City: The Bristol
The best hotel in Panama City is The Bristol.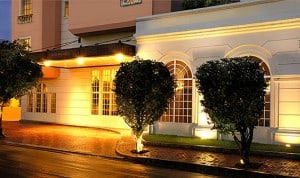 It's a great boutique hotel with an exceptional restaurant, bar, and personal service. They've expanded in the last few years, adding condos and other amenities, but I still love this place.  Those of you who travel through Latin America understand how hard it is to find quality service. This place has it and has been a gold standard for decades.
The Bristol is in the banking district and within walking distance of most of the office towers. It's also the perfect place for a private meeting or just getting away from the rush of the city. My friends and I would meet here for drinks once a week before heading out on the town.
I suggest you compare prices between Expedia and the hotel's website The Bristol. You can find deals on either from time to time. Rates during the week are a touch over $200 per night.
Best New Hotel: Sortis
The new and cool hotel in town is Sortis on 56 and 57th streets in the Obarrio area. The Sortis has 338 good sized rooms (485 sq ft for a standard room). They also offer loft and apartment-style rooms.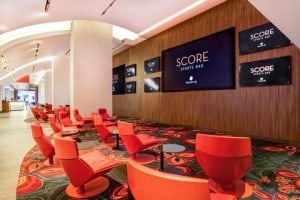 This is my new favourite casino and sportsbook. I'm not much of a gambler, but do enjoy a good table of poker and putting a few dollars on an NFL game. Even if you don't bet, the Sortis is a cool place to watch a game… many steps up from the crappy sportsbooks that litter the city. Rates start at about $170 weekday and can reach $330 on weekends.
Experience the Insider community that takes your international lifestyle to the next level. Download your FREE guide
"18 Steps to Implementing Your Plan B" instantly!
Obarrio is a few miles from the banking district, which can be a long way in Panama City traffic. If you're looking for a quick in and out hotel for meetings, this is not it. I suggest you map your schedule before selecting this property.
Best for Families in the Banking District: Riu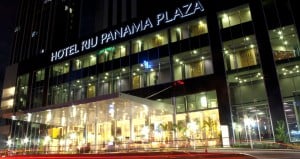 If you're travelling with family and need to be in the banking district, go with Hotel Riu. It's a big property with 625 rooms and an enormous restaurant, but still gets points for style. It's located a couple of blocks from The Bristol on 50th and 53rd streets. 50th is the street known as the banking district.
Weekday rates are $119 to $189 and usually double on the weekends. This part of the town is near empty most weekdays.
I'm not one for hotel buffets, but the Rui has the best Sunday Brunch I've found in Latin America. A solid assortment of cooked to order items, cold seafood, and 40 feet of deserts in a restaurant that sits 200+.
The hotel also has a sushi bar. Don't bother. All, and I mean ALL sushi, in Panama, is horrible.
Best in Old Town: Casa Antigua Panama
If you want to be in Casco Viejo, the old city, then you need to be at Casa Antigua. It's a condo building converted to an "apartment hotel." A one-bedroom studio will run $115 on weekdays to $290 on weekends.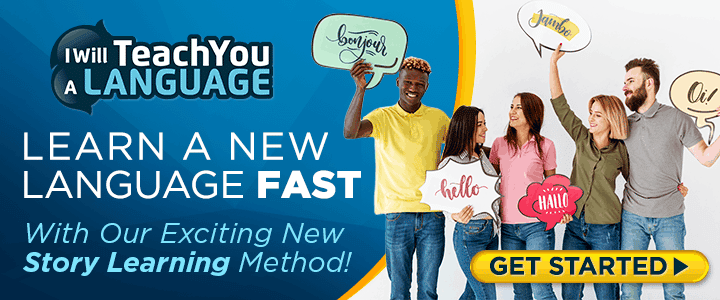 Rates include wifi and parking, which is a big deal in the old town.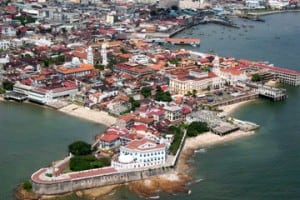 Casa Antigua apartments are air-conditioned (again, a big deal in old town) and offer a living-dining area with cable TV, a private bathroom and a fully equipped kitchen. Many also have a balcony from which to watch the tourists wander around old town.
Those of you who've been following me for some time now know I haven't always been a shill for the old city. For years I called it Casco Aburrido (boring) because there was nothing to do but overpriced tourist traps. It's undergone an amazing revitalization and now I'm a big fan.
Casa Antigua may not be the place for business travellers… driving in traffic to the banking district is a real pain in the rear. If you're looking for an old-world getaway, this is the place to be and be seen.
Best Party Hotel: Manrey
The Manrey Boutique Hotel is on Calle Uruguay in Panama City. This means its party central in the heart of the bar and nightclub scene. Expect the hotel to be hip, happening and noisy Thursday to Sunday AM.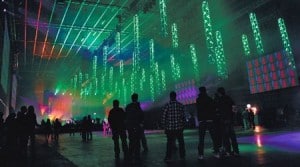 Remember that bars go until about 4 AM and sometimes all night. This isn't the place for a mellow visit with your kids.
They also hold small but awesome concerts just off the lobby. Some are free and some are paid, but all fun, loud and with a lot of local flavours. Some of my best nights in Panama have been at these mini-concerts.
Best Resort: JW Marriott Panama Beach and Golf Resort / Buenaventura
Built by the same family that owns The Bristol, you will find many of the same personal touches, exceptional staff, design elements, and menu items at the JW Marriott as you will in the city.
This property was named Buenaventura and recently flagged as a JW Marriott. The new operators have held true to the builder's vision and it's an excellent resort. When I was living in the city I frequently drove the two hours to hang out here on the weekend.
Today, the name Buenaventura is used by real estate development around the hotel. You can find spectacular pictures of the area on this site that are not available elsewhere on the web.
Be warned, there is nothing, nada, zero, to do around here but relax, drink by the pool, and hit golf balls. The JW Marriott is the place to escape the hustle and traffic of the city.
Best Value: Hotel Veneto
I've covered classy, cool, and good for family hotels, and one high-end resort. This next recommendation is none of these things. I doubt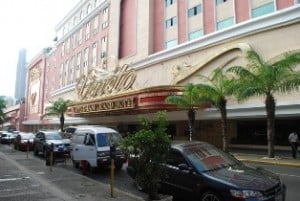 anyone has ever used the name Veneto and classy in the same sentence.
But the Hotel Veneto is THE place to stay on a budget… especially if you're a single guy.
Fyi, it's also called the Wyndham Grand, but no one uses that name. I doubt a taxi driver would even know which hotel you were referring to.
The Veneto is just off of Via Espana and a block from Multibank. Otherwise, it's a 15-minute walk or a 20-minute cab ride to 50th street. You'll be walking past The Bristol and feeling a bit jealous… at least until the evening when the party starts.
The second floor of the hotel is a lower cost casino where, after about 6 PM, you'll often find a number of working girls. Some nights there maybe 60 of these young ladies, mostly from Colombia, looking for quick cash to send home.
Note that this craziness is limited to the second floor. It's very easy to avoid if you are looking for a budget hotel. Locals hold conferences and weddings here, so don't be to put off. Rates start at $90 during the week and there is plenty to see and do around the hotel.
Best All-Inclusive Resort: Bijao
My favourite all-inclusive beach hotel is the Sheraton Bijao Beach Resort. It's about 70 miles from the city – just up the road from JW Marriott – and offers decent food, nice rooms, excellent pools, music and dancing in the evenings, and a big white sand beach (something rare in Panama).
You will find a buffet and 3 different restaurants, all included. Be sure to make a reservation if you want a table, otherwise, it's the buffet for you. One of these is a Benihana knockoff, which can be fun with kids.
My first visit was New Year's 2012 and it was perfect. I've been back several times and always enjoyed myself.
Rates vary dramatically by season, but you can find a deal for about $200 per night for two people in one room. Considering this is all you can eat and drink, that's not bad. They run all kinds of promotions to locals, so if you have a friend in town, ask them for a hook-up.
The Bijao is more my style than it's a larger neighbour, the Playa Blanca Resort, which boasts the second-largest swimming pool in the world. Whenever I read "worlds largest" anything, I hear tourist trap and head the other way.
Best in Costa Del Este: Westin
Costa del Este is a relatively new area near the airport and south of the city. It can be 20 minutes to over an hour from the center of town depending on traffic. If your meetings are in this district, I recommend the Westin hotel.  Attempting to navigate the toll road and traffic patterns for frequent meetings can be very challenging.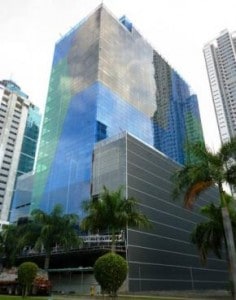 Rates start at $189 weekday, but everything is expensive in Costa del Este… get used to it if you're doing business there.
It's a nice and new Westin with 198 rooms. There's not really much else to say. It's a chain hotel and you stay there because its the only property located near where you need to be. If you want a boring recitation of the facts, search Hotels.com.
Best Value Golf Getaway: Radisson Summit Hotel and Golf
The Summit Golf Course is about 45 minutes north of the city, just after the second set of Panama canal locks. You and your buddies can play a round while others hang out at the pool. For the best rates, get the golf package sometimes available on the Radisson website.
It's a jungle course, so be prepared to lose your balls. If you hit in the rough, don't bother going in after it. Just take a drop and call it a day. I once had a monkey come out and steal my ball from the fairway… even a good shot isn't safe.
And don't try to drive up in the middle of the day for a round. The heat and humidity in this area will turn golf into an endurance sport. You need to spend the night and get an AM tee time. Below is one of my favourite views in Panama… the steam coming up off of the jungle floor as it heats up in the AM.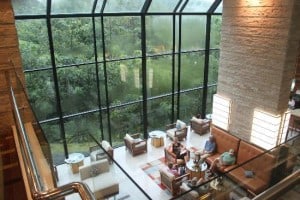 I hope you've enjoyed my musings on the best hotels in Panama City. It's been a walk down memory lane for me and a joy to write.
Panama is a great place to do business. If you have questions on their visa programs, how to incorporate and open a bank account, or need help to structure your business most effectively, contact our office HERE and we would be happy to chat with you.
Here is probably the most extensive ebook on Everything You Ever Wanted To Know About Eliminating Your Taxes, Protecting Your Assets And Regaining Privacy Over Your Life And Investments. It is called The Ultimate Guide To Going Offshore.  Visit our bookstore to purchase it today!
I've also included some additional articles for you to read, please enjoy!
Enlightenment in Panama – Teak as Generational Wealth Stewardship
How To Get A Panama Friendly Nations Visa
A History Of Panama Friendly Nations Visa

Like Our Articles?
Then make sure to check out our Bookstore... we have titles packed full of premium offshore intel. Instant Download - Print off for your private library before the government demands we take these down!