EscapeArtist is one of the world's largest and oldest expatriate resources for living, working, traveling, retiring, and investing abroad and overseas.
EscapeArtist aims to be the comprehensive source for information, resources, analysis and insights for the international expat community.  With offices in the United States, Belize and Panama, EscapeArtist was established with a mission to inspire and engage consumers with credible news and unique content while building an international expat community.
EscapeArtist is far more than a popular resource website and trusted brand for over 19 years.
EscapeArtist provides resources that lead to freedom for anyone in the world that dare to escape their current reality and live their dreams! We have a history of earned trust by providing value and offering customers credible resources and a community of peers to share with and learn from and that is what we continue to do.
EscapeArtist will always be a unique resource of information that covers resources to live, work, play, retire or invest in a country of their own choice.
Our Mission
EscapeArtist exists to empower any and every individual to live their dream whether it's to live, work, play, retire or invest in a country of their choice. We provide the tools, resources and community to escape reality and live your dreams.
Our Vision
EscapeArtist aims to be the most sought after international expat resource and community online.
Brand Promise
As a trusted resource expats worldwide, EscapeArtist provides inspiration, information and advice for a discerning audience looking for unforgettable global experiences, employment and business opportunities, international real estate, asset protection information and more on how live, work, play, retire and invest anywhere.
The most authoritative and influential expat community in the world, our audience turn to EscapeArtist for information they can trust.
We provide unique conference opportunities for our audience both home and abroad in exotic locations that is educational and fun. We are the gold-standard for the expat community, with experts and expats contributing from all over the world.
Meet the Team
Our team features people from all over the world who share their experiences far and wide. They are who make EscapeArtist possible, bringing you the stories, advice, and beautiful images. Without them, there would be no great content for you to read every day.

Daniel Wilhelm – Publisher
Dan has spent most of his 20's living the expat life that most of our readers dream about. From New York City to Nicaragua to Belize to Portugal, Dan is quickly establishing himself in the world of international living. Having studied Economics in university, most of his hobbies revolve around following the global markets and studying new policies. When not working, Dan can be found scouring a city for hidden gem restaurants.
Alexa Cooper – Social Media Manager
Recently graduated with a degree in PR and currently working in New York City. Loves to connect with people around the world through social media.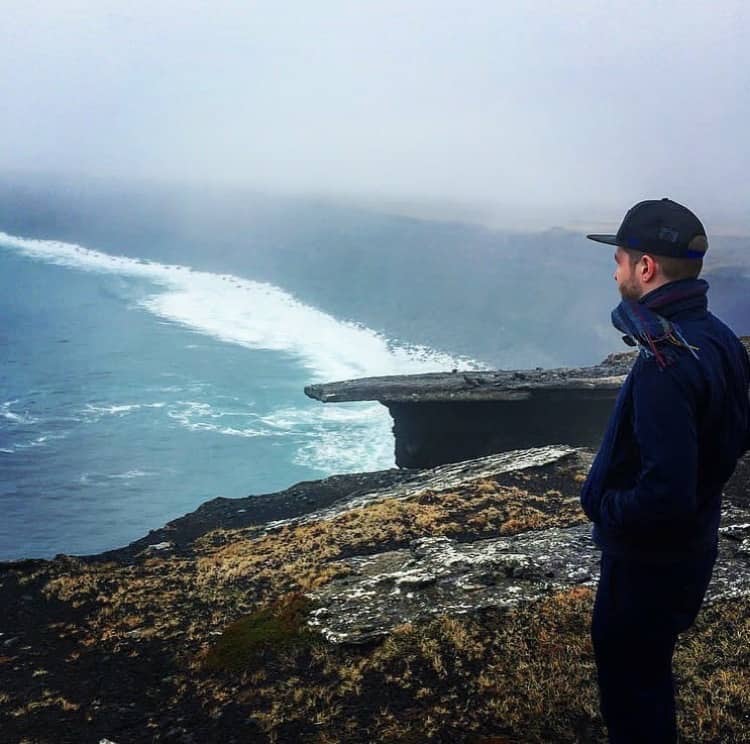 Tyler Sorce- Editorial Manager
Tyler is an American writer currently living in Lisbon, Portugal. His love of travel has led him to call four different countries home, each trip a quest to find the next exciting cuisine, culture, and experience. In a past life, he was a chef in New York and Paris.
Our Contributing Writers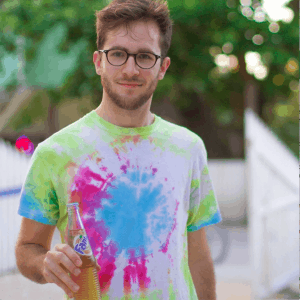 Jordan Steadman
After leaving the US for the first time soon after graduating from Allegheny College, Jordan's world was opened up in Belize. He has come to enjoy sharing the beauty of the world and the opportunities that can be found abroad. If you're looking for Jordan, he's usually somewhere outside near water or playing with a dog.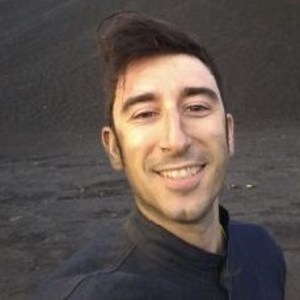 Adam McGeehan
Adam has always been interested in traveling. After minoring in Spanish at Allegheny College, he is excited to be living in Nicaragua. When he isn't reading, writing, and soaking up different cultures, he is always in search of new, exotic foods. The pitaya (dragon fruit) is his latest culinary discovery.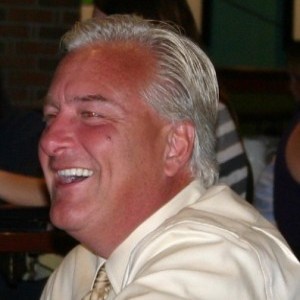 David J. Drummond
A resident of Belize since 2008, Dave is currently working towards citizenship in Belize. From banking and asset protection, to residency and alternative investments, Dave utilizes his experience to help others streamline their initiatives.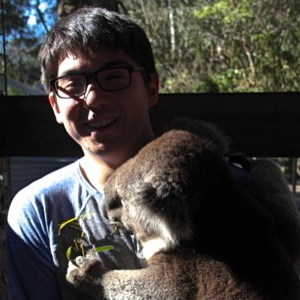 Ian Lim-Bonner
Ian grew up in Akron, OH, and now lives in Providence, RI. He fell in love with traveling after studying at Lancaster University in England in 2013. Since then, Ian has taken a backpacking trip around the UK and two more around Europe. In 2016, he spent six months living and working in New Zealand. In 2017, Ian will begin a Master's Degree in International Higher Education as part of the global, online cohort of students at Loyola University Chicago. This program will allow Ian to study with students from all around the world and take classes in Ho Chi Minh City and Rome. He hopes this program will lead him to a career in study abroad coordinating and advising.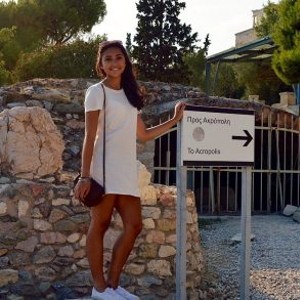 Raquel Romero
Raquel grew up in Bangkok, Thailand, where she lived until graduating high school. Her lifetime abroad exposed her to Asia, Australia, Europe, and the Americas. She currently studies Writing and Communications at Marist College, where she recently took advantage of the study abroad program and lived in Florence, Italy, for a semester. Her favorite country is Thailand because she loves the cuisine.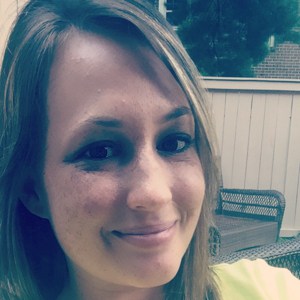 Brooke Cobb
Brooke grew up in West Virginia and now lives in the Washington, D.C., metropolitan area. She completed a summer internship in Belize while in college and truly came to love Ambergris Caye. She has also been to Spain, France, and Morocco, and has many more places to cross off her list. She is a digital marketing expert by day, and an Escape Artist writer by night. Like many of us, she prefers to spend her time outdoors – hiking and soaking up the sun.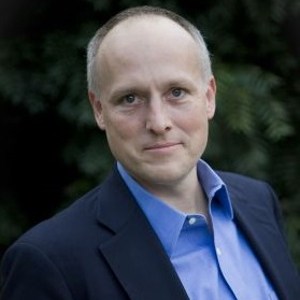 Michael Cobb
At the height of a successful career in the computer industry, Michael left to pursue more pioneering opportunities in the emerging real estate markets of Central America. In 1996, he and his business partner formed a company, Exotic Caye International, to provide loans to North Americans purchasing properties in Belize, Honduras, Costa Rica and throughout the region.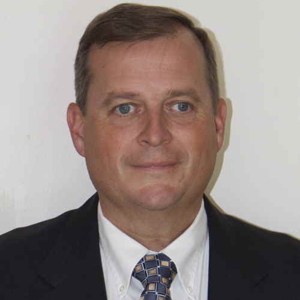 Joel Nagel
Joel is an international lawyer and entrepreneur focusing his practice in the area of asset protection, cross-border transactions, and global investment. He speaks all over the world on the topics of asset protection, global banking and investment, and international legal compliance.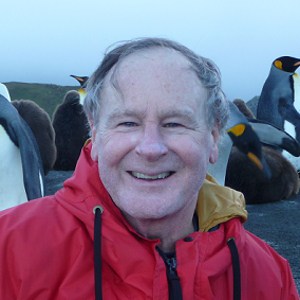 Jack Wheeler
Dr. Jack Wheeler, dubbed the "Real Life Indiana Jones," by the Wall Street Journal, has been traveling and leading private expeditions for decades. As a geopolitical consultant, he speaks and writes on how the history, geography, culture, religion, and political events are changing our world dynamically. He enjoys writing to share his experiences with his readers. His proudest accomplishment is his two sons.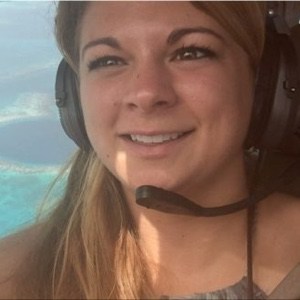 Rachel Jensen
Rachel Jensen joined the ECI Development team in 2012, starting as the organization's intern at the administrative offices in Managua, Nicaragua. At the end of her 3-month internship period, she had to make a tough decision between accepting a position with the ECI Development team, or chasing her dreams in Panama with the US Peace Corps. She chose ECI Development.