Paul Rosenberg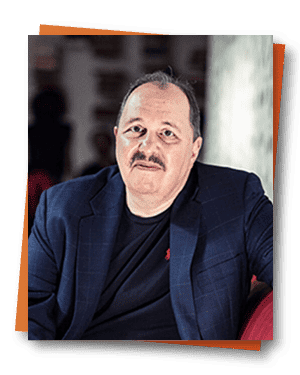 Paul's professional career began in construction, sweeping the shop and washing trucks for his family's business. After moving from one responsibility to another, he left the family business for electricity and electrical construction. Soon enough he had multiple Master Electrician licenses and began writing books for the electrical construction industry. His books were published by Prentice-Hall, Simon & Schuster, McGraw-Hill, Cengage, Macmillan, John Wiley, and others. Along the way, he wrote hundreds of monthly articles for all the leading trade journals, lectured at industry events, and wrote the first standard for the installation of optical fiber cables in buildings (ANSI-NEIS 301). 
Paul developed and taught 19 continuing education courses for Iowa State University's College of Engineering. He also co-founded the Fiber Optic Association and has served as an expert witness in numerous legal cases. 
By the 1990s, however, Paul's interest began to shift to larger matters. He became involved with cryptography and the early cypherpunks and enjoyed a deep involvement with the emergent e-Gold economy. He was also deeply involved in the Laissez-Faire City project, which was in many ways a precursor to today's crypto economy. He wrote the first protocols for non-jurisdictional law in cyberspace, co-authored a foundational paper on private digital economies, and co-founded the Cryptohippie Anonymous VPN. Pre-Snowden, Paul traveled widely, lecturing on the evils of mass surveillance and teaching people how to protect themselves. 
He also wrote the highly influential novel, A Lodging of Wayfaring Men, which he followed with Production Versus Plunder, The Breaking Dawn and others.  
Paul is presently the author of the Free-Man's Perspective and Parallel Society newsletters. He lectures frequently on history, philosophy, science, and economics.
Want to learn more from Paul? Check out Escape Artist Insiders magazine today!