This property is located in the peninsula of Baja California contiguous with the Gulf of California municipality of Ensenada approximately 30 kilometer from San Luis Gonzaga town and 9 kilometer of the Santa Rosalia Ensenada trans peninsular highway.
Type of property; Private commercial mining.
Surface; 127,715 Hectare
Registered studies of reserves; Gold, Silver, Copper, Lead, Green Marble, Onyx, Quarry, Lie Stone and More
Water front; 65 Kilometer
Licensed; Active for 50 years renewable.
Mining estimates. Executed.
Permits; Agreement POEBC with the Estate of Baja California.
Documents; All legal documentation, permits and studies are available for review for serious inquiries.
Price; 1 USD per m2
Property Id : 5598
Price: $ 1,275,819,000
Property Land Size: 1,275,810,000.00 m2
My details
Alex Martinez, Broker
Contact Me
Schedule a showing?
Similar Listings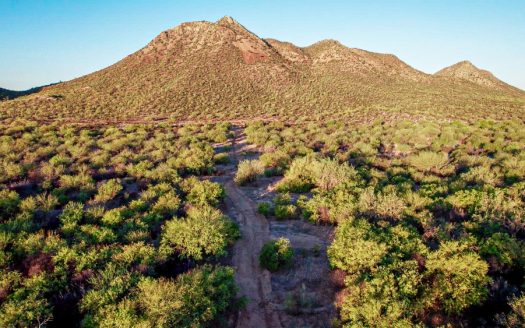 $ 1
Rancho El Volteadero – 24,000± Acre Hunting Ranch & Business Hermosillo, Sonora, Mexico Sealed Bid Auctio
[more]
Rancho El Volteadero – 24,000± Acre Hunting Ranch & Business Hermosillo, Sonora, Mexico Sealed Bid Auctio
[more]
$ 2,450,000
Newly listed Riviera Maya hotel for sale in the Mayan Riviera close to Playa del Carmen. This Riviera Maya hotel op
[more]
Newly listed Riviera Maya hotel for sale in the Mayan Riviera close to Playa del Carmen. This Riviera Maya hotel op
[more]
Playa del Carmen luxury condos for sale in a hotel investment in Mexico. IT Hotel & Residences is a Playa del C
[more]
Playa del Carmen luxury condos for sale in a hotel investment in Mexico. IT Hotel & Residences is a Playa del C
[more]