Work In Mexico As A Foreigner
Many people go on vacation to Mexico, fall in love with the country to the extent they want to go and live there before they reach the age of Mexico retirement. There are options and opportunities for foreigners to work in Mexico and which one is right for you will depend on your circumstances and skill set.
So, here are a few considerations on how to work in Mexico…
Start Your Own Business in Mexico, Or Buy An Existing Business

Because Mexico is a tourist and expat destination, the most obvious and common businesses favored by foreigners are bars, restaurants, hotels, real estate, and relocation services. Providing enough capital is available to get started and then sustain the time it takes to become established these choices can work out quite successfully.
Doing business in Mexico is easier since the process of incorporation in Mexico has been simplified in recent years and one of the most beneficial changes for foreigners is that they can now hold majority shares in a company. Complexities still exist though if you want to employ people and adhere to Mexico's labor rules and regulations.
Foreigners living in Mexico will also find the work ethic very different from those back home. Employees turning up late or not at all, or not fulfilling promises to do something are commonplace and part of the cultural makeup. Foreign employers often believe they can change this and experience failure as an inevitable consequence.
The biggest likelihood to successfully work in Mexico as a foreigner is to be self-employed. If you have extensive knowledge of a particular topic, there are plenty of opportunities to work remotely as a consultant in your particular area of expertise. One of the biggest advantages of this working arrangement is that you will work in Mexico at a lower cost base – while earning in harder currencies.
Teaching English As A Foreign Language
The eternally popular way of making a living by teaching English is just as prevalent today as it always has been.
English is essential for Mexicans who want to study for a professional qualification and the demand to learn from native speakers is high.
To stand a chance of being employed as an English teacher in a reputable school or language center you will need to hold the TEFL certificate as a minimum requirement. The more prestigious schools will be looking for the experience too.
Work In Mexico On A Casual Basis
Casual work is of course a euphemism for working in Mexico without proper permission, or illegally. While some foreigners can and do work on a casual basis, the immigration service is not turning so much of a blind eye to this activity like they used to. Spot checks are being carried out on foreign-owned and operated companies and places where foreigners are employed on a cash-in-hand basis. Expect to be deported if you are caught.
Handpicked Related Content: Drugs, Cartels, And Crime: How Mexico Is Misrepresented And Stereotyped—And Why So Many Americans Are Going There Anyway
The Legal Way To Work In Mexico
In brief, get a work permit by applying to the Mexican government. Work permits are granted to people who are sponsored by companies in Mexico, or by foreign companies with operations established there. People with specific skills that are in short supply in the country will find it relatively easy to get a permit to work in Mexico.
Experience the Insider community that takes your international lifestyle to the next level. Download your FREE guide
"18 Steps to Implementing Your Plan B" instantly!
If you are planning to invest in setting up your own business in Mexico you should also qualify for a permit if you are able to meet the minimum investment amount.
Working In Social Or Religious Communities
This type of work in Mexico is generally done on a voluntary, unpaid basis. However, for anyone wishing to experience life in Mexico and help local communities, this might be worthy of consideration. Under these circumstances, foreigners can remain in Mexico for a maximum of six months without having to apply for a work permit.
One other circumstance where you would not have to apply for permission to work in Mexico is if the task in hand will only take a few days to a few weeks. For this purpose, complete the business section on the tourist card when entering the country and this will suffice.
Conclusion
Relocating to work in Mexico can be challenging but certainly not impossible as many foreigners are already doing so quite successfully. With some forward planning and patience with the bureaucratic process, you could find suitable work to sustain a good standard of living in Mexico.
If you're thinking of leaving your home country and working in a country that doesn't speak your language, I would suggest you take some language courses. My friend Olly Richards has one of the best platforms on the planet. Reach out to him at ICanTeachYouALanguage. He does several with Spanish being his #1 course.
Here is probably the most extensive ebook on Everything You Ever Wanted To Know About Eliminating Your Taxes, Protecting Your Assets And Regaining Privacy Over Your Life And Investments. It is called The Ultimate Guide To Going Offshore.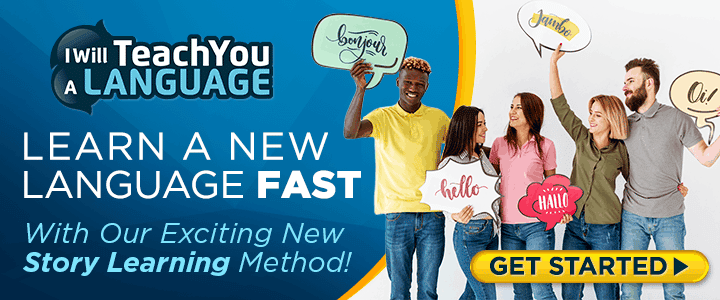 I hope you enjoyed reading this article: Work In Mexico As A Foreigner. If you have any questions, please contact our office HERE.

Like Our Articles?
Then make sure to check out our Bookstore... we have titles packed full of premium offshore intel. Instant Download - Print off for your private library before the government demands we take these down!