Why Retire in Panama?
Panama is one of the best retirement havens in the world, thanks to its low cost of living, good health care, and a growing economy. With many retirees looking for somewhere outside of the United States to live, where their retirement dollars can be stretched much further, it's no wonder that retiring in Panama is getting so much attention. Here are some reasons why Panama is a great place to settle for retirement.
Cost of Living
The cost of living in most Latin American countries is usually much lower than it is in the United States, so the fact that this is a plus for Panama is not surprising. However, the national currency in Panama is the U.S. dollar, which gets this country some extra points. Not only can you live abroad comfortably in Panama for $1,200 per month or less, but you can do so without worrying about the hassle of exchange rates.
Growing Economy
Panama has the third-largest economy in Latin America after Costa Rica and Guatemala because of their tourism industries. As a result, it has a modern infrastructure, perfect for those of us who would miss the skyscrapers of the big city if we moved away. The roads and public transportation are modern and always being expanded and improved. There are even reliable internet, cable, and phone services in this country – just as reliable as they are in the United States. The water is even drinkable. Panama City is the most developed city in the region.
Healthcare
Healthcare in Panama is held to high standards, with Panama City hosting Punta Pacifica Hospital, the only hospital in all of Latin America that is managed by Johns Hopkins. Most of the doctors in the city speak English fluently – and to top it all off, the care is still much more affordable than it is in the United States. Local Panama health insurance, for example, only costs about $100 per month or less!
Retiree Perks
There has been an influx of American retirees into Panama for the last several years. As a result of this, you can find plenty of retirement communities in this country, and basically any product or service you're used to accessing in the States. The additional perks make this aspect of the retirement life in Panama even better.
Panama has what's called the pensionado program – a program consisting of benefits and discounts offered exclusively to retirees. The benefits include 50 percent off of restaurant meals, in-country airfares, medications, and even closing costs on your new home.
Shopping
Panama is known for its world-class shopping. The stores are very similar to those in the United States. For example, the Riba Smith grocery chain resembles many of the large grocery stores in which you're probably used to shopping in the U.S. You'll find most (if not all) of your favourite brands there, so no need to get homesick for food.

The more exciting shopping, though, is in the shopping malls. These feature brand name stores from around the world that we're used to seeing back home, like Tommy Hilfiger, Zara, Hermes, Tiffany, Anne Klein, Nine West, Levi's, and Cartier. When it comes to the shopping scene in Panama, there isn't much to be left wanting. Remember, too, that prices are much lower in this country, so you might feel a little freer to shop at will.
Location, Location, Location!
Located on the southern border of Costa Rica, and on the northern border of Colombia, Panama is located so close to the United States that a flight to Miami is only 2 and a half hours. If you're worried about staying close to home when you retire, Panama could be just the right place.
Investment Opportunities
Panama is growing, and it has the economy to prove it. That means the market is doing exceptionally well, too. The best part is Panama's real estate market. There is an abundance of choices and great deals right now – and although prices are still relatively low, they're rising, so your investment would be a strong one. If you're looking for a place where your dollar doesn't just stretch further, but investment opportunities help to ensure that you aren't going to have to work anymore, take a look at this country's thriving market.
Weather
Again, something you may find in other Latin American countries, the weather in Panama is perfect for warm weather lovers. There is a wet and dry season, but never a cold season. You'll experience 80 – 90-degree weather year-round in many areas, or you can go to cooler areas for a climate that stays around 60 – 70 degrees. You couldn't ask for better options than retiring in Panama!
Want to learn how you and your family can get a visa to live and retire in Panama? Fill in the form HERE and someone from our Panama office will contact to schedule a call.
Here is probably the most extensive ebook on Everything You Ever Wanted To Know About Eliminating Your Taxes, Protecting Your Assets And Regaining Privacy Over Your Life And Investments. It is called The Ultimate Guide To Going Offshore.  Visit our bookstore to purchase it today!
Experience the Insider community that takes your international lifestyle to the next level. Download your FREE guide
"18 Steps to Implementing Your Plan B" instantly!
I hope you enjoyed reading this article: Why Retire in Panama? If you have any questions, please contact our office HERE.
I've included some great articles for you to read, enjoy!
Panama Friendly Nations Reforestation Visa
Interested in a Panama Residence?
Retiring In Panama: 8 Things Expats Need to Know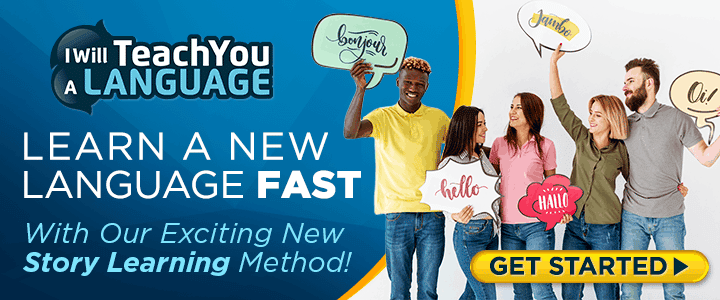 Top 16 Reasons to Move To Panama

Like Our Articles?
Then make sure to check out our Bookstore... we have titles packed full of premium offshore intel. Instant Download - Print off for your private library before the government demands we take these down!