You Have No Rights When You Enter the United States
We Americans think of ourselves as free. We live in the land of the free, right? All we hear from our leaders and media outlets is how lucky we are to be Americans.  Well, we may have more rights than some, and less than others, but we have no rights when we enter the United States at a border crossing.
When you enter the US by air or land, the US Constitution is suspended (some might say torn asunder). You have no right to be free from unreasonable search or seizure as found in the 4th amendment, no right to an attorney, no right to be free from unlawful detention, and no rights granted by the First Amendment to journalists (generally referred to as freedom of the press).
The US government claims the right and search you AND your electronic devices without a warrant and without probable cause. Border agents may seize and copy your phones, computers and tablets without explanation.
Information found on those devices may be shared with any government agency that requests it. For example, if you have a tax dispute with the IRS, information about your accounts found on your laptop or phone can be forwarded to the IRS.
Information can and has been used in criminal trials as well as civil cases brought by the US government (for example, the SEC or a proxy of the SEC such as a Federally appointed trustee). The only limitation placed on the government is that they may not share business secrets with your competitors.
A number of reporters have found out the hard way that the First Amendment doesn't protect them. Most recently, Wall Street Journal (WSJ) reporter Maria Abi-Habib was detained at LAX and asked to turn over her mobile phones.
In her case, she was able to hold the agent off, presumably because they didn't want the bad press and legal battle that would ensue with the WSJ. For an article on Ms. Abi-Habib, check out Vice.com
But what of the rest of us who don't have a major newspaper backing us up? We have no chance of protecting our data or our privacy. The US government will roll over us like a tank in Tiananmen Square.
I note that no court has ruled on whether border agents have the right to search and seize whatever they like in the name of national security. Had Ms. Abi-Habib been forced to turn over her devices, the WSJ would have had deep enough pockets to challenge the law… whether they would want to do so is another matter.
At least for now, US order agents take what they want, rights be damned.
This is an area I have some experience in. I live in San Diego, California about 30 minutes from the Mexican border. I often fly out of Tijuana when traveling to our offices in Belize and Panama.
As such, I cross the border frequently and have been sent to secondary on many occasions. During one of those crossings in 2015, I was dumped in a holding cell for 4 hours without contact or explanation, my possessions searched, my phone was taken from me and returned – I have no idea what was done with it – and then perp-walked from one building to another for a round of interviews.
Experience the Insider community that takes your international lifestyle to the next level. Download your FREE guide
"18 Steps to Implementing Your Plan B" instantly!
For those of you not up on your criminal lingo, a perp-walk is when you're handcuffed, hands behind your back with a guard on either side and paraded around. In my case, past hundreds of people waiting to cross the border… all of whom must have assumed I was some drug kingpin caught at the border.
Pablo Escobar-Reeves I am not. I'm a tall goofy looking white dude who does his best to point out abuses in the system and how to legally minimize your taxes by living, working and/or doing business abroad. Apparently, anyone who advocates for American's to pull their cash out of the system is a target.
Ok, you now know that you have zero rights when you cross the border into the United States. What should you do with that information?
The only thing you can control is what the government gets its hands on if you're stopped at the border. I've begun travelling as light as possible. Travelling without my laptop or primary phone.
I have a backup travel phone, my old Nexus 6P. I wiped it of any and all data using the factory reset option. I then set up only my personal email and family contacts… no international business or formation clients. I never use it to access bank accounts, transfer funds, or leave any trace that would identify me or my clients.
So, I bought a few Chromebook laptops and stashed them around the world. Chromebooks are cloud-based laptops that run the Google operating systems and are cheap and surprisingly powerful. They're cheap enough that I can afford to buy them in bulk.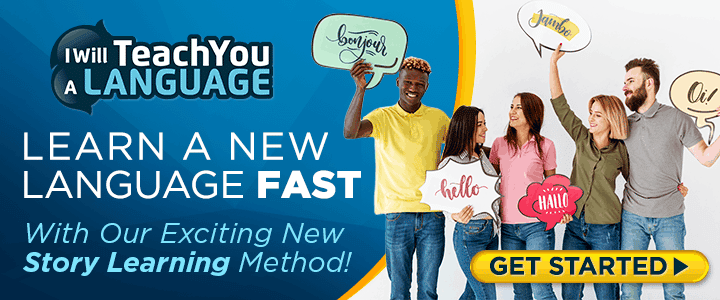 My preference is the 13 inch Asus Chromebook. As a writer, I love the big screen.
When I'm in tight quarters on a coach flight, I use my iPad with a folding keyboard.
In order to tie these laptops together, I use Google Docs for my published works and a secure private server for business emails and files.
Yes, I know that using Google Docs is basically the same as storing my files on NSA servers. Anyone who asks nicely will get access to my account. But, as a publisher, everything I write is in the public domain. I would never use Google for client files.
For private offshore servers, I recommend CCI Hosting in Panama and Shinjiru's hosting and email services out of Malaysia and Singapore. If you're thinking of moving your data out of the US, give these sites a read.
Another I've heard good things about, but never used personally, is fortacloud. They are the largest offshore provider, but I don't like the fact that they have offices and servers in the US. Any business with a presence in the US might bucke to the US government. Not all of them have the deep pockets of Microsoft:
Microsoft has been fighting a warrant by the US government for data on its servers in Ireland for about 2 years now. Just a few days before I published this article, a US appeals court issued a ruling quashing the subpoena and standing up for privacy. .
The judge in the case wrote that the Act "does not authorize courts to issue and enforce against U.S.‐based service providers warrants for the seizure of customer e‐mail content that is stored exclusively on foreign servers." Click here to see more on PCMagazine.com.
If you want to maximize privacy, you can do like Hillary and build a home brew email and cloud based system. Companies like OwnCloud allow you to setup your own custom server to access & share your files, calendars, contacts, videos, pictures, and mail on any device.
For most of us, including Hillary, this means hiring a professional to setup our server. But, once that's done, you will have maximized your digital privacy without going off the grid.
Many talk about giving up technology and living off the grid. For most of us, moving to a farm in Chile and hiding from our government is just not realistic. What we can do is maximize privacy while maintaining our connections with our family and friends.
Here is probably the most extensive ebook on Everything You Ever Wanted To Know About Eliminating Your Taxes, Protecting Your Assets And Regaining Privacy Over Your Life And Investments. It is called The Ultimate Guide To Going Offshore.  Visit our bookstore to purchase it today!
I hope you've found this post: You Have No Rights When You Enter the United States informative. I know I've left out a number of great privacy tips, such as avoiding Skype and always connecting through a VPN, so feel free to add your comments below.
Here are some additional articles I know you'll love:
Foreign Residency, Offshore Bank Accounts and Asset Protection for South African Citizens

Like Our Articles?
Then make sure to check out our Bookstore... we have titles packed full of premium offshore intel. Instant Download - Print off for your private library before the government demands we take these down!