With accessible technology, the popularity of jobs centered around marketing, photography, design, and writing are also on the rise. These career paths often offer the option to do work away from an office. This kind of work comes with many names: remote, telecommuting, etc. It is estimated that by 2020, 40% of workers will be freelance, remote, or project based. With this new wave of work comes a new kind of career and lifestyle.
As the way people are working changes, we are seeing a shift in how they are living as well. When you work from home, you are only limited by your internet connection. What is stopping you from traveling while you work? Young creatives are working their way all over the world, hitting beautiful countries in Europe, Asia, and North America while they grow their careers.
The term "digital nomad" has been the best word used to describe this new brand of millenial taking advantage of the opportunity to travel the world while keeping up with their career.
Traveling the world is expensive, isn't it? Not if you travel smart.
Co-living is a shared, sustainable, and affordable living space that often focuses on community, and it's allowing millenials to live in cities they never thought they'd be able to live in before.
Found all over the world, co-living spaces reduce energy use and waste production and provide dwellers with shared washing machines, cooking utensils, and entertainment facilities while reducing wasteful consumer habits. With all of these shared amenities, the cost of living is drastically lowered.
Research has also found that co-living produces active and diverse communities that heighten social interaction and provide support from like-minded individuals. This helps combat isolation, loneliness, and disconnection found within society today. Co-living is helping meet social and cultural needs by providing a space for sharing ideas and living with a multicultural population.
Sometimes, a co-living space can be described as an adult dorm. You can find residents enjoying organized events, lounging in common areas, and sharing meals together. Many feature media rooms with large movie screens or TV rooms for inhabitants to enjoy.
Most of the living communities also offer coworking spaces that have desks and work areas with sufficient WiFi and resources, so telecommuters don't have to seek out coffee shops or other places to work. Being around other creative people, and often times in settings that inspire creative thought, help with the independent style of work that comes with remote and project-based careers.
One of the biggest appeals to co-living is that spaces are a temporary dwelling. Depending on the community, a stay can range from days to months. The low commitment is ideal for the digital nomad who wants to see as much of the world as they can.
Co-Living and Cost of Living
Not only does co-living offer a great community for the worker on the go, it's also an affordable alternative for those looking to live in a beautiful area that may not offer an apartment or house in your price range.
Experience the Insider community that takes your international lifestyle to the next level. Download your FREE guide
"18 Steps to Implementing Your Plan B" instantly!
Many millennials are finding that saving for a house, or paying for a whole apartment on their own, just isn't in their budget right now. When you pay for your membership for the community you choose to live in, the fee includes all bills and the room. Co-living spaces are fully furnished, so the stress, and cost, of buying furniture is out the window. With shared communal kitchens and more, you also don't have to worry about purchasing utensils, pots, pans, or flatware.
So, even if you aren't looking to travel city-to-city, co-living can be a great place for you to live and work among people like yourself without the hefty price tag that comes with living where you want.

What Does it Look Like?
Co-living can come in many different forms. In some versions of co-living, the space is simply a house – like the co-living space in Jávea, Spain, that turned a 19th-century house in a historic town into a retreat for those looking for positive vibes and fun to be encompassed in creativity and focus.
Other dwellings are repurposed buildings, such as a co-living project underway in Shanghai that is turning an abandoned paint factory into a co-living and coworking space with tiny apartments and communal areas that include restaurants and food markets.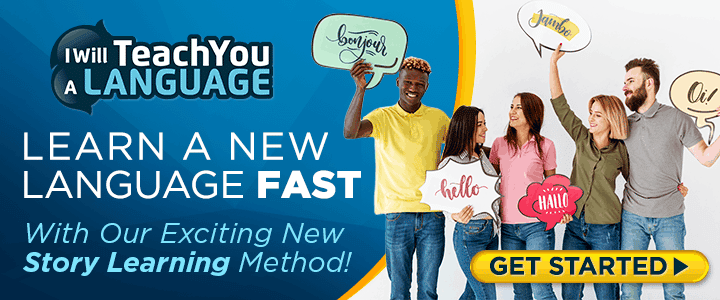 You can find co-living communities in rural areas, rich with picturesque views to fuel creativity.
Some larger dwellings can look like the 11-story, 550-person The Collective Old Oak building that features small rooms but many amenities, like a gym, spa, library, cinema, and a restaurant.
Is Co-Living for You?
Are you in need of a flexible, sustainable living community that inspires creativity and positive energy? Co-living may be for you. Co-living is for the hardworking, inspired individuals who enjoy the company of others. It can be an exciting and affordable option for living in a new city, but it can also be somewhat of a challenge.
Co-living also means you will be sharing your time and space with your roommates. If you are more of an introvert, and attending community events like watching movies or potlucks sounds like a chore, co-living may not be your best option. A co-living home is filled with communal spaces, so the ideal candidate is comfortable with sharing time and living among others.
Simply put, if you are ready to explore the world while maintaining your career, check out co-living spaces. Within these walls, you will meet amazing friends who inspire you, teach you something new, and so much more.


Like Our Articles?
Then make sure to check out our Bookstore... we have titles packed full of premium offshore intel. Instant Download - Print off for your private library before the government demands we take these down!