Wellness Spas
Rancho La Puerta is the original destination spa and still one of the very best. Started in the 1940s by Edmond and Deborah Szekely, Rancho La Puerta is four miles across the border from California.
Rancho La Puerta has lots of things going for it – great food and classes, hiking in beautiful mountains, outstanding guest speakers, and a friendly atmosphere. It's just an hour from San Diego. And it's an excellent value compared to destination spas in the U.S. That's why so many regulars, who call it "The Ranch," come back ten, thirteen, twenty-five times. And more!
Rancho La Puerta's Organic Farm & Fabulous Food
First, Rancho La Puerta serves the very best food I've ever eaten at a spa. It has its own six-acre organic farm, which means the ingredients are outstanding. And with only 120-150 guests most weeks, the kitchen can go to some trouble in the preparation and presentation.
The emphasis here is more about gaining health than losing weight, and taking pleasure in good food is part of that. Meals at Rancho La Puerta were festive and fun, like wonderful dinner parties.
The emphasis on healthy food also shows up in the gorgeous culinary center called "La Cocina Que Canta," located two miles from "The Ranch." If you want to try some of their recipes, there is an excellent cookbook called "Cooking With The Seasons At Rancho La Puerta: Recipes From The World-Famous Spa."
One of the most popular hikes is an early morning walk to have a special extra-hearty breakfast at La Cocina, complete with Mexican hot chocolate, then tour the organic gardens. Don't miss this! It was so much fun to watch the gardener pull up beets and carrots.
And be sure to sign up for a cooking demonstration or hands-on cooking classes at La Cocina, often taught by guest chefs. While I was there Mary Karlin taught us how to make grilled herb flatbreads, hummus, smoky olive tapenade, tagine of spice-rubbed fish, and grilled fruits with lemon zabaglione. They were excellent dishes and easier to make than you might think.
Hiking, Dance Classes, And Writing Fiction At Rancho La Puerta
Fortunately, there are lots of activities so you can eat plenty of food and not gain weight.
Morning hikes up the sacred mountains behind Rancho La Puerta were invigorating. Most of them came back by breakfast, but some people went on extended hikes that lasted half a day. I usually came back from the hike, had breakfast, and then went to a stretch or yoga class.
I loved the dance classes, especially the MTV class where Demetreous had us running around like he was the choreographer and we were the "posse" in a Britney Spears video. (He was also Britney!!) I've never laughed so hard or had so much fun exercising.
After lunch, I enjoyed lectures from their fascinating nutritionist on topics like "Protein: How Much Is Enough?" And in the afternoon I was a regular at fiction-writing classes taught by novelist Ellen Sussman, who edited Bad Girls: 26 Writers Misbehave." I've taken writing classes before, but she's the only one who has taught in a way that gave me the tools to actually write a novel. And she was inspiring!
In the evening we heard from guest speakers like Pepper Schwartz, who explained why having sex (alone or with someone else) is so important for your overall health. (So get to it, everyone!) Pepper is the author of Prime: Adventures and Advice on Sex, Love, and the Sensual Years.
FREE GUIDE! Get Essential Information on Protecting Your Assets
18 STEPS TO IMPLEMENTING YOUR PLAN B
Rancho La Puerta's Three Spas
Things I didn't make time for included a jewelry-making class in the art studio, a postural therapy class, and spending more time in my room. It was a Junior Villa with stunning mountain views, beautiful Mexican folk art, and a real fireplace that was reset every day.
You spend a lot of time walking at Rancho La Puerta, because the main campus is spread out over many acres, and it's easy to get lost on the winding, hilly, heavily-planted paths. There are also three different spas — one for men and two for women, plus the beauty salon — and sometimes I got confused about where my treatment was. All of the therapists are Mexican and some have very little English, while some are quite fluent.
I was impressed by several of my services, including the "Healing Therapy Massage," which is 100% Trigger Point Therapy. This is not for everyone, but if you want to tackle chronic pain, it's a good treatment.
We spent ninety minutes just on my neck, shoulders, and shoulder blades. (This is NOT a full-body massage) Jesus pressed on a point until I said "pain" and held it until I said "pressure." The idea was to hold it until the muscle tissue released, providing real therapeutic relief.
I loved it because I felt a new freedom in my shoulders and neck. But I was quite tired afterward and had to eat alone and rest quietly in my room to recover.
Coming Back To The Ranch
I also loved the Energy Balance Massage, which combined a good body massage with energy work. The 90-minute treatment was primarily massage, but she included the application of a "special lotion" on my neck and hair (witch hazel?), then pressed a bundle of cool, fresh herbs into my neck and head, which felt wonderful, then swept them over my body to "cleanse my aura." Afterward, I felt relaxed and energized.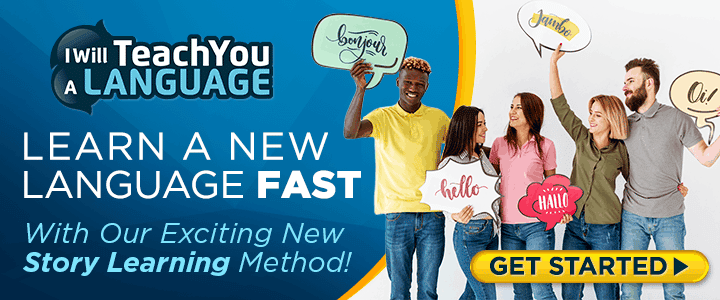 One of the best things about Rancho La Puerta is the people you meet. I have never traded so many email addresses at a spa. Some people even make reservations for the same time next year so they can see their new friends. For me, this was an inspiring, even life-changing visit. So I'd love to see these same people next year.
I hope you enjoyed reading this article: Wellness Spas. If you have any questions, please contact our office HERE.
Here is probably the most extensive ebook on Everything You Ever Wanted To Know About Eliminating Your Taxes, Protecting Your Assets And Regaining Privacy Over Your Life And Investments. It is called The Ultimate Guide To Going Offshore.
I've included some great articles for you to read, enjoy!
Drugs, Cartels, And Crime: How Mexico Is Misrepresented And Stereotyped—And Why So Many Americans Are Going There Anyway
Adjusting To Life In Mexico: Finding Our Destiny In Mexico
San Cristobal De Las Casas, A Magic Town In The Heart Of Mexico
Living In Mexico For Work, Retirement, Or The Mexican Lifestyle

Like Our Articles?
Then make sure to check out our Bookstore... we have titles packed full of premium offshore intel. Instant Download - Print off for your private library before the government demands we take these down!