Visa Options in Dubai.
Dubai, located in the United Arab Emirates, is a major business hub and economic capital of the Middle East. Because of this, many global businesses and corporations have been flocking to establish a presence in the area. Where the businesses go, the wealthy follow. Where the wealthy go, tourism spikes. Since 2010 to 2016, annual overnight visitors to Dubai have increased steadily from 8.41 million to 14.87 million.
If you are one of the many global citizens who think Dubai might be on your radar in the near future (either for work, investment, retirement, or leisure), it's important to know how to arrive legally based on your specific situation. Let's look at the main Visa Options for Moving Abroad to Dubai.
Enjoy this podcast from The Expat Money Show – JohnnyFD who talks about moving from the USA and living in Bali and Thailand.
Tourism
Citizens from certain countries will not need to apply for a pre-approved visa to visit Dubai, being granted one on arrival at the airport. While not being able to seek paid employment in the country, this will allow people to live abroad in Dubai for touristic purposes for 30 or 90 days in a 365-day period.
Countries Granted 30-Day Tourist Visas on Arrival
Andorra, Australia, Brunei, Canada, China, Hong Kong, Ireland, Japan, Malaysia, Monaco, New Zealand, San Marino, Singapore, South Korea, The Vatican, The United States, The United Kingdom, and Russia.
Countries Granted 90-Day Tourist Visas on Arrival
Austria, Belgium, Bulgaria, Croatia, Cyprus, Czech Republic, Denmark, Estonia, Finland, France, Germany, Greece, Holland, Hungary, Iceland, Italy, Latvia, Liechtenstein, Lithuania, Luxembourg, Malta, Norway, Poland, Portugal, Romania, Slovenia, Slovakia, Spain, Sweden, and Switzerland.  
Anyone looking to live abroad long-term in Dubai will need a residence visa, whether you are going for business or leisure. If you are applying for a work permit, or Labor Card, this process goes hand-in-hand with receiving a residence visa, and is applied for with your employer.
Here's a great podcast from the Expat Money Show, Gunnar Garfors, who's travelled to every country in the world, twice!!
Work Visa
If you'd like to be able to extend your stay beyond these 30-day and 90-day visas while working abroad in Dubai, you have a few options.
If you would like to travel to Dubai in search of a future employer, you can do so under the tourist visa. However, once you have received a job offer and employment contract, you won't be able to legally work until you receive a work permit (Labor Card). While a tourist visa can be upgraded to a work visa while in Dubai (if the timing of hire and application/processing of the work permit fall within the tourist visa timeline), most people will need to leave the country to apply for a work permit.
Similarly, if your company moves to Dubai, you get transferred to Dubai, or you receive employment offers in Dubai while abroad, you'll need to apply for your work permit in your home country first.
Requirements for a Work Visa
To successfully apply for a work visa to live abroad in Dubai, you'll need the appropriate application form (can be found online or through the General Directory of Residency and Foreign Affairs), a valid passport with at least six months remaining before date of arrival in Dubai (plus extra, passport-style photographs), health certificate, copies of employment contract, CV of educational degrees and work experience, and a Dubai sponsor with a valid trade license. This will grant you an Entry Permit, allowing you to live or remain in Dubai while your employer/sponsor files for your specific Labor Card.
FREE GUIDE! Get Essential Information on Protecting Your Assets
18 STEPS TO IMPLEMENTING YOUR PLAN B
This sponsor is the most crucial part of applying for a work visa in the emirate. Generally, this sponsor will be your Dubai employer, who will help file the work permit application on your behalf. Typically, the work visa is valid for 2-3 years, dependent on you remaining with the company, and is renewable upon employer's approval.
Note: If you are applying for any other type of visa, you will still need a sponsor. Valid sponsors outside of employers include: tourist companies and hotels, family/friends who are UAE residents or citizens, local organizations through which you associate.
Retirement
Dubai does not offer permanent residency or citizenship to foreigners, and caps the expat working age at 65, so figuring out how to legally retire abroad in Dubai without working can be tricky at best.
The best way is to qualify for an investment visa (see below). This can be done through funding a pre-existing company in the UAE, incorporating your own business in Dubai, or purchasing approved real estate.
Dependency Visa
If you have a non-dependent child who is working in the UAE with a Labor Card and valid residency permit, they can qualify you for a dependency visa to join them in the country. The permit is approved and/or renewed on a case-by-case basis with the UAE government, but generally, sponsors need to make at least $65,000 USD per year.
Investment Visa
Since there is no way for foreigners to receive permanent residency or citizenship in the UAE, there is logically no true Golden Visa. However, through investment into the country, expats can receive 3-year, renewable temporary residency to live abroad long-term in Dubai without having to seek employment.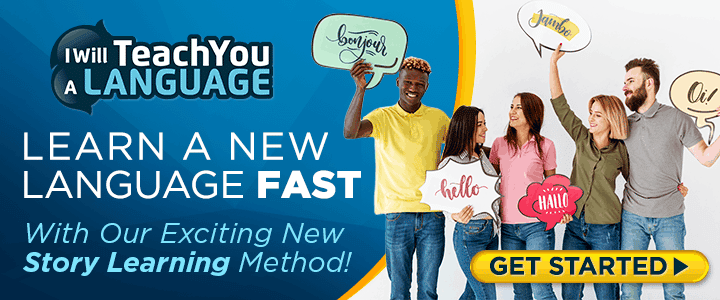 Business Investment
To qualify, investors must donate 10,000 AED (about $2,700 USD) to the UAE government and show significant funds to invest into a UAE company or create their own that employs UAE citizens. The company must be located in a free-trade zone, and every zone has their own specific minimums and requirements for qualifying setup costs and business formation.
Real Estate Investment
Foreign investors looking to purchase property as a means of receiving residency abroad in Dubai will need to purchase real estate worth at least 1,000,000 AED (about $272,000 USD) and prove a monthly overseas income (through investments, pension, etc.) of at least 10,000 AED ($2,700 USD). If the property is jointly-owned, the total shared value must exceed 1 million AED, but multiple property values cannot be combined into a single application. The property must also be residential.
The entire application process for residency through investment will cost around $4,000 USD, plus an additional $1,400 USD estimate to bring a spouse and child dependents.
Perks of Investing in Dubai
Those receiving a residency permit in Dubai through investment will not have to pay personal income, corporation, property, or capital gains tax.   
Permanent Residency and Citizenship
Unfortunately for expats looking to move abroad to Dubai, permanent residency and UAE citizenship is not offered to foreigners. To remain indefinitely in the country, you'll need to continually renew your 2-3 year temporary residency permit and keep meeting the requirements.
At present, only those who are born of a biological father with UAE citizenship can obtain a passport in the country. Children of expats born in Dubai will need to apply for temporary residency through their parents, within three months of birth.
For more information on moving overseas, please check out The Expat Money Show with Mikkel Thorup 
Please visit Amazon to purchase Mikkel's #1 Best-Selling book Expat Secrets. and follow Mikkel Thorup on Twitter @ThorupMikkel
I hope you enjoyed reading this article: Visa Options in Dubai. If you have any questions, please contact our office HERE.
I've included some great articles for you to read, enjoy!
Where to Work? The 3 Best Emirates in the UAE
Savvy Principles for a Successful Business in the UAE
5 Things You Should Know Before Traveling Abroad to Dubai

Like Our Articles?
Then make sure to check out our Bookstore... we have titles packed full of premium offshore intel. Instant Download - Print off for your private library before the government demands we take these down!