The Panama Friendly Nations Visa
The Panama Friendly Nation's Visa is the best residency program available… period. Whether you are planning an offshore company, a frequent traveler, wish to have a second home in Panama, or you want to qualify for the Foreign Earned Income Exclusion this Friendly Nation Visa is for you.
Panama grants permanent residence and a right to work to applicants who are from "friendly nations," through the Panama Friendly Nation Visa (see list of countries below). Residency can turn into citizenship and a second passport in a few years time.
Note that you don't need to be living in Panama full time to qualify. But the applicants must have some sort of business, Panama real estate investment, or company incorporated in Panama. Through this policy a lot of benefits are offered to applicants who qualify for the Friendly Nations Visa. Most important are permanent residency in Panama, Panama citizenship, Panama passport.
Residency in Panama will also help you to qualify for Foreign Earned Income Exclusions (FEIE). The FEIE allows you to eliminate up to $100,800 in salary from your US taxable income in 2015, and also provides additional benefits to those living, working, and operating a business abroad.
For example if you are an employee of a corporation in Panama, and you qualify for the Foreign Earned Income Exclusion, you earn $100,800 in salary, with no Federal income tax. If you earn $250,000 in salary while qualifying for the exclusion, you will pay US tax on the amount over $100,800. If that $250,000 is earned in your corporation, you may be able to retain the amount over the FEIE tax deferred. Click here to read more on taxation in Panama.
There are two ways to qualify for the Foreign Earned Income Exclusion:
The Physical Presence Test

The Residency Test
You qualify for the physical presence test if you are out of the United States for 330 days out of 365 days in any 12 months period. Click here to read about how to prorate the FEIE.
The Panama Friendly Nation Visa allows you to qualify for the Foreign Earned Income Exclusion visa using the residency test. If you plan to settle in Panama, and make Panama your home base, a residency visa is a must have tax tool in your expat kit.
Here's the big benefit: Using the 330 days test allows you 35 days in the US each year. Miss that target by even one day and 100% of your worldwide income is taxable in the United States!
The residency test allows you at least 4 months per year in the US (never more than 6). So if you are planning to spend significant time in America, you should use the Residency test and not the Physical presence test.
If you are a resident of Panama, building your offshore company in Panama you can qualify for the FEIE and save taxes. Let's see if you fall under the 50 friendly nation visa list below:
| | | | | |
| --- | --- | --- | --- | --- |
| Andorra | Argentina | Australia | Austria | Belgium |
| Brazil | Canada | Chile | Costa Rica | Croatia |
| Cyprus | Czech Republic | Denmark | Estonia | Finland |
| France | Germany | Great Britain | Greece | Hong Kong |
| Hungary | Ireland | Israel | Japan | Latvia |
| Liechtenstein | Lithuania | Luxembourg | Malta | Mexico |
| Monaco | Montenegro | Netherlands | New Zealand | Norway |
| Paraguay | Poland | Portugal | Korea | San Marino |
| Serbia | Singapore | Slovakia | South Africa | Spain |
| Sweden | Switzerland | Taiwan | Uruguay | USA |
Here's How To Qualify For The Panama Friendly Nations Visa
The first step in negotiating a Panama friendly nation visa is create a business in Panama. We do this by incorporating a company (no employees required).
FREE GUIDE! Get Essential Information on Protecting Your Assets
18 STEPS TO IMPLEMENTING YOUR PLAN B
Next, we prove that each foreign national is economically solvent. This is done by depositing $5,000 for the primary applicants and $2,000 for each dependent in to an account in Panama.
Dependents of the applicant include the spouse, children up to 18 years of age, or 25 if they are full time university students. A letter of responsibility should be presented by the applicant for the dependents. Dependents who are over 18 years of age should provide documents showing they are single.
A temporary residency card is provided after the application is filed which is valid for one year. It will be replaced with permanent residency card once the application is approved. Only after the approval of the application may you apply for a work permit in Panama.
Here's What You Need To Apply For The Panama Friendly Nations Visa
The following documents are required to apply for Friendly Nation's Visa:
N

otarized copy of your photo ID which includes all pages of passport to prove residency of your nation, a copy of your Driver's License or your country's government ID card. All copies of photo ID should be in color and notarized.

Notarized copy of your Utility Bill which is not older than 30 days from the date of application. It could be any bill like gas, electric or phone bill. It should be in color.

3 passport sized current photos of the applicant and if you have any dependents like spouse or kids, each one of them would also require the same.

A bank reference letter and professional reference letter from your home country stating that you they have known you professionally for considerable amount of time and that you are a good person. The same applies for the Bank reference letter, that the Banker has known you for at least 2 years amount of time and that your account should be in good standing.

–

A written letter stating the type of profession or economic activity you wish to conduct in Panama. This would also mean the type of business, you wish to build in Panama. The letter should explain the business you will be conducting.

If you have dependents you need to provide a letter of responsibility for your dependents. You need to submit proof that your dependents are relative by submitting a copy of their birth certificate. If the dependent is your spouse then you need to submit your marriage certificate.
          * Some documents must be apostilled and then authenticated by a Panamanian consulate.
I hope you have found this review of the Panama Friendly Nation's Visa helpful.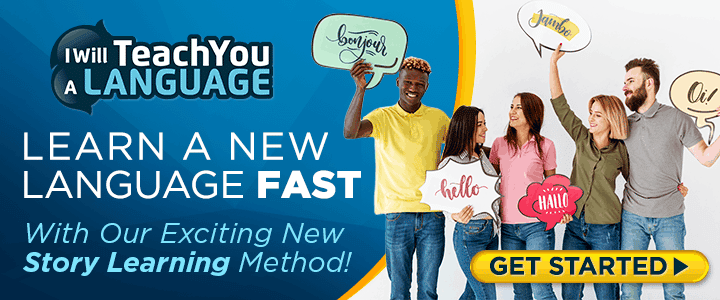 For more information, please email us HERE and we will be happy to work with you to obtain a second residency for Panama.
Here is probably the most extensive ebook on Everything You Ever Wanted To Know About Eliminating Your Taxes, Protecting Your Assets And Regaining Privacy Over Your Life And Investments. It is called The Ultimate Guide To Going Offshore. 

Like Our Articles?
Then make sure to check out our Bookstore... we have titles packed full of premium offshore intel. Instant Download - Print off for your private library before the government demands we take these down!