I've been asked why I don't write about the dangers of living in Mexico.
It's quite simple, really.
I haven't experienced any.
I've been living in Mexico since December 17, 2021. From that time until the day of writing this article, I have not personally experienced any dangers of living in Mexico. Unless you count getting hit by a large falling tree branch in the rainy season last year. It was shocking and terrifying and it hurt. But I'm still alive.
I have not been robbed, kidnapped, attacked, or felt threatened in any way.
I have not seen anyone robbed, kidnapped, attacked, or made to feel threatened in any way.
Since arriving in Mexico, we've spent time in Zihuatanejo, Barra de Potosi, Tenancingo (near Toluca), Malinalco, Mexico City, Guadalajara, Tequila, and the Lake Chapala area.
The most danger I encounter when leaving the house is by crossing the street. Pedestrians do not have the right of way in Mexico. When you come here, your head must be on a 360-degree swivel. Oh, and the sidewalks and cobblestone streets are a little tragic in places. Cobblestone streets in Mexico are nothing like the cobblestone streets in Europe. I did fall walking home once. Good thing hubby was carrying the wine. And no. I had not been drinking. I was sober as a judge.
Road crew in Ajijic, Mexico
Then there was the time we had an earthquake and it felt like I was drunk. What an odd experience. The house shook, the table and chair wobbled, the chandelier swayed, and water sloshed over the sides of the pool. The whole experience was catatonically terrifying and left me feeling nauseous.
I report on what I experience in countries and what happens to me to provide you with real-life stories and not mainstream media spewed propaganda. Governments do a fair share in demonizing Mexico. So, why should I make up stories that I have not experienced? Head on over to your government's security page and see for yourself. Go ahead and believe them… do not travel to Mexico.
FREE GUIDE! Get Essential Information on Protecting Your Assets
18 STEPS TO IMPLEMENTING YOUR PLAN B
It's dangerous.
Take it from me:
I love it here.
The weather is the second-best climate in the world. The cost of living is affordable. A couple can live happily on USD$2,500 a month. The people are friendly. I can have a life again.
And I feel perfectly safe.
But, not to look at the world in rose-coloured glasses, I will share with you some events I have heard of happening in the area where I live. I belong to some Telegram groups that share scams and crime watch details. Again, I have not personally experienced these situations. These incidents are from groups I belong to that share information about their experiences.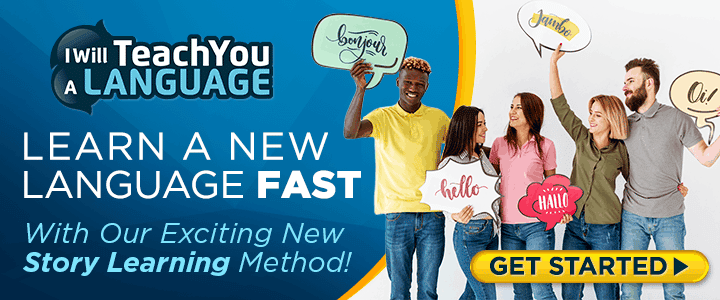 BEING OVERCHARGED FOR GAS
Being overcharged for gas is the biggest complaint from expats here. They get overcharged for gas at their homes. Here, we must call a truck to deliver gas when our tanks get low. Gas rates are all over the map. People say they get charged too much or don't get the amount of gas they pay for.
Or someone comes to fill your gas tank without you requesting it. Then drops you a bill or hands it to you when you are home.
I'll also say this here… there are benefits to living in an area with plenty of expats. We talk, share, and support one another. We are our family away from our home countries. A support network is needed to feel at home in a foreign land.
CON ARTISTS
Some landlords get bad names, as well as tenants. Recently, numerous notifications came across my channels about a lady scamming landlords by not paying rent, destroying properties, and running fakebook groups to get people to buy products she never delivers. She's left pets locked in rooms for days without food and water. Fecal matter and urine were soaked into carpets. Disgusting. She's an American leaving a devastating wake across Mexico. So, a con artist like this could operate in your hometown, too.
PURSE SNATCHINGS
This one is common. Especially from those who sit at sidewalk cafes where it's easy for professional thieves to walk by and take your purse without you even catching the scent of their perfume. The crime is orchestrated in teams where someone distracts the victim, and another stealthily snatches the purse.
PICKPOCKETS
These scoundrels also often work in pairs to distract shoppers. They will watch you go to the bank machine and target you before you enter the store. One lady was pickpocketed at a grocery store after withdrawing 10,000 pesos from the bank machine. Two young men offered to help her reach something on a high rack. One moved in front of her to grab a broom she wanted and in the process pushed her back against the second guy. Her purse was on her shoulder and unzipped. Both men apologized to her, to which she responded, "No problem," and thanked them for their help. When she went to pay for her groceries, no wallet.
The "bird poop" bandits will spot droppings on your shirt or coat and wipe you off while another person unzips and reaches into your backpack. That's a whole new way to get crapped on.
CELL PHONE SCAMS
There are Telcel kiosks everywhere here, but not all are run by upstanding individuals. Beware of paying for your monthly plan and not having any minutes added to your phone, or the clerk might only load 50 pesos a month when you paid 300 pesos. You could buy a stolen phone under the guise of purchasing a new one.
HOME INVASIONS
Home invasions with the only items being taken from the home being a purse do occur. The purse is usually found in a nearby vacant lot with all the cash removed but all the other cards intact.
Could this be considered a home invasion? A dear friend of mine here had a neighbour die in his home. His death went unnoticed for weeks until the buzzards began to circle, and the dank, sickeningly sweet smell of death began to permeate the air. The neighbours called the police, and when they arrived, the police cleared out the entire house.
THE CARTEL
Here's a more elaborate scheme and how the story played out to the best of my understanding:
When people are driving, two young men on motorcycles will motion for you to go around them if you are driving behind them. As you pass, they drop their motorcycles to the ground. The men then accuse you of hitting them (in Mexico, motorcycles are never in the wrong if you hit them while driving). Traffic police show up, and nothing happens. Real police show up, and nothing happens. Then a bunch of motorcycles show up with no license plates. Suddenly, a car shows up, and three or four women and children are inside. They all drive away. Supposedly, this group of people were scouts for the cartel. Make sense? I didn't think so…
Because nothing happened to the people in this story. I'm not sure why the cartel would pull such a useless stunt.
AND WHAT ABOUT CANADA?
Now, let me share with you what did happen to us in Canada before we left in 2021.
EXPLOSIONS
We lived across from a mall in Calgary. One night, a car was lit on fire in the mall parking lot and exploded. All was bright on that night at "Methbrooke" Mall.
Upon returning from visiting our son in Vancouver, we were unpacking and heard a loud bang. Thick, ebony smoke began pouring past our window. A house on the corner beside the gas station blew up and started the neighbour's house on fire. Both homes and garages were a write-off. Meth is becoming a theme here.
Thankfully, nobody was injured in any of the above situations.
HOMELESS ENCAMPMENTS
Living on the 24th and 25th floors, we could see everything in the neighbourhood. Right below our windows and under the bridge that crossed the road from our building to the mall on the other side of the street was prime real estate for the homeless. Once one person set up and began hoarding a collection of bicycle wheels under a tarp, the encampment would grow. More people, more bicycle tires. Every couple of weeks, the police would move them out only for a new drifter to set up within a few days. This went on for months on end.
Believe it or not, we were not living in The Hood. We were on the edge of a regentrification area.
Taking an afternoon walk with family when we visited Nanaimo, British Columbia, we passed a lady walking her dog who asked if it was safe to go under the bridge we just passed through. Really? In Canada? Yes, in Canada.
IN THE NEWS
Coming across my husband's Apple News on August 22, 2023, "3 hospitalized after shooting at West Edmonton Mall, police say – CBC News".
Sent from my brother in Canada, stating, "Did you see this?" "Woman lit on fire aboard Toronto transit bus dies of injuries: police".
Shocked and dismayed, we learned about two disturbingly tragic deaths that happened a few months ago in the building where we lived in Calgary, "Calgary police deem Spruce Cliff deaths a case of murder-suicide".
THE DANGERS OF LIVING IN MEXICO VS. CANADA
No place is perfect. A person must always be aware of their surroundings. Always. From what I have seen and experienced with my eyes while living in Canada and Mexico, where do I feel safer?
One final comment:
Where do I choose to live now?
For deep, personal stories of Charlotte's real-life expat lifestyle adventures and writers living the actuality of an international freedom lifestyle, subscribe to Escape Artist Insiders magazine today!
All photos and video provided by Charlotte Tweed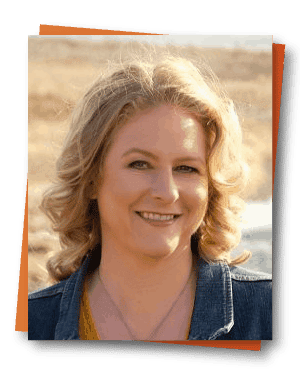 Charlotte Tweed is an adventurous soul with a goal to take you on a journey where you don't just visit—you live it. Graduating with a Travel and Tourism Honours diploma, Charlotte began her expat journey on June 15, 2021. After travelling through multiple countries, Charlotte now calls Mexico home. Reading, writing, and researching the best expat destinations in the world are how she fills her days. As a published author, her mission is to transform your life with expat travel—one destination, one adventure, one story at a time.


Like Our Articles?
Then make sure to check out our Bookstore... we have titles packed full of premium offshore intel. Instant Download - Print off for your private library before the government demands we take these down!