Investors are constantly on the lookout for new markets and opportunities to expand their real estate portfolios. While domestic markets may prove unpredictable with sky-high inflation and interest rates at the moment, some investors are looking beyond national borders for their next real estate venture.
This may seem like a highly exciting and ambitious prospect—and it certainly can pay off in a big way if executed correctly—but any cross-border transaction comes with a high level of risk. Quite often, these risks fall outside of your jurisdiction and control. However, many of them are preventable with some strategic planning and effective preparation.
While the potential rewards of cross-border property investment may be high, you must mitigate as many looming and emerging security threats as possible. The growth of digital transformation and increased global connectivity has, unfortunately, paved the way for more disruptive and damaging threats. This, coupled with many people's largely insufficient and gap-filled knowledge and lack of awareness of security, means that threats are even more critical to contain and prevent. 
When it comes to investing in overseas properties, it's vital to maintain a foundational level of security awareness to protect your data, finances, and reputation. The guidance below should give you plenty of actionable tips and cautions, which you should consider when planning your next venture.
Perform Comprehensive Due Diligence
The first step for any international real estate purchase is thorough due diligence. Research the country's economic and geopolitical stability to determine whether it's the right market for you. 
Examine factors like:
The political climate and

risk of civil unrest

Financial regulations for foreign investors

Ease of doing business and corruption levels

Property ownership laws and taxes
Research and verify information that industry experts are predicting by extensively reviewing financial publications and the sources that are being cited. 
It's also prudent to vet any real estate firms, brokers, and financial advisors by checking their backgrounds and reputations before entering into any business agreement or sharing sensitive or financial information. While doing this domestically is often second nature to seasoned investors, it's crucial to do the same with overseas realtors, particularly if the climate is unstable or if there is a distinct language barrier.
Protect Financial Data Throughout Transactions
Wire Transfers
When sending funds to international recipients, it's crucial to exercise more stringent financial data protection‌ measures. Wire transfers are prime targets for external actors like cyber criminals, and they can be intercepted if channels are not sufficiently encrypted. 
Therefore, when sending funds, you must verify the stability of the network you're using, as well as those adopted by the vendor. Look for evidence of SSL/TLS certification, PCI DSS compliance, and 'HTTPS' in the domain; these prove that the service you are using is verified and encrypted.
Authentication
FREE GUIDE! Get Essential Information on Protecting Your Assets
18 STEPS TO IMPLEMENTING YOUR PLAN B
When it comes to financial information and document storage, make sure that the cloud-based platforms or drives you use are also encrypted and regularly patched. Add even more stability by enabling multi-factor authentication (MFA) upon access to the drives to ensure that unauthorized access is not granted without biometric verification or one-time codes or passwords being confirmed. Only share details when connected to secure VPNs and trusted, patched networks, and never through public or freely available Wi-Fi. 
Investors can also go a step further by engaging professional computer forensics services to investigate potential or imminent data leaks. These outsourced experts can determine when and if breaches should occur and the potential financial or reputational impact they can cause.
Harden Networks Against Cyber Threats
When you have acquired a foreign property, one of the first steps you should take is stabilizing its on-site networks and connectivity. For all intents and purposes, the transaction may have been completely transparent and legitimate, and there may be no inherent digital security risks with the property's existing infrastructure. 
But for complete peace of mind, it's wise to assume that ‌incumbent hardware and software are not sufficiently patched and thus may be more vulnerable to external cyber attacks and infiltration. After all, it makes sense to harden its defenses anyway, particularly if you are going to be managing the property remotely. 
Install professional firewalls, antivirus software, intrusion detection and real-time monitoring across the network. Change any default usernames and passwords for all existing devices, including cameras, routers, and smart appliances that connect to the Internet. Ensure that any new passwords are complex and that all systems are regularly patched and updated. Only provide access to authorized personnel that access your property and revoke privileges, when necessary, with you as the primary owner and administrator.
A solid method of auditing and confirming your existing cyber security posture is to engage in penetration testing services from an accredited security firm. They can simulate ethical network and infrastructure hacks to uncover hidden vulnerabilities and weaknesses before cybercriminals can.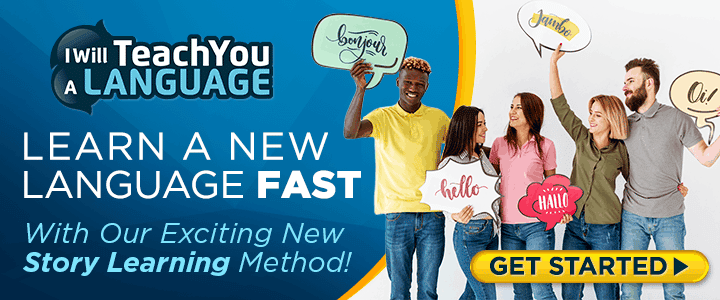 Build In-Country Connections
When considering your next overseas investment, it's always wise to develop partnerships and build connections with trustworthy local representatives on the ground. By fostering relationships with reputable property managers, attorneys, estate agents, accountants, and even contractors on the ground, you will feel reassured that your property investment will be in safe hands, and you can also be transparent about the likeliest costs.
Not only that but by partnering with the right firms, your property will be compliant with all relevant regulations and legislation. 
Language barriers can cause legal or financial issues, so it's wise to address any communication issues and rely on native speakers—if possible—to ensure business is conducted ethically. Establish regular conversations before, during, and after your transaction, and always be mindful of what's transmitted digitally from unstable regions.
Evaluate Physical Security Risks
Depending on the country of your next investment and the specific region your property will reside in, you will need to evaluate physical security to some degree.
Don't overlook this aspect when conducting your due diligence checks, and look at:
Crime rates

, both petty and organized

Terrorism risk

Natural disaster exposure like floods, earthquakes, or wildfires

Potential for civil or political unrest and riots
Determine whether your property has sufficient exposure to avoid being a target for physical damage or vandalism. If needed, bolster your security controls with alarms, real-time video surveillance, fencing, and electronic access control. 
It's also wise to get an idea of your property's proximity to embassies, hospitals, and low-risk areas in the event of an emergency, as well as safe routes to get there.
Regularly Review Insurance Coverage
Insurance policies are arguably your most reliable safeguard when pursuing your next overseas real estate investment. 
It's always recommended to evaluate your insurance needs frequently, particularly as your assets evolve along with developing overseas risks. Standard insurance policies may not cover geopolitical threats or natural disasters your property could be exposed to.
Therefore, if relevant, seek specialized, tailored coverage like foreign liability insurance pertinent to the country your property will be in. Always review policy limits, terms, exclusions, deductibles, premiums, and proof of documentation to ensure that your coverage is watertight. If acquiring high-value properties, make sure that your plan(s) accounts for this type of structure.
Expanding real estate investments beyond borders offers new opportunities, but also unique security challenges. With the help of the advice outlined above, you can stay vigilant in your due diligence and cyber defenses while casting more watchful eyes over your insurance and overseas relationships will only strengthen your protection. 
Keeping a razor-sharp focus on your security—both physical and digital—will mean that your investment will be best placed to work in your favor, maximizing your rewards while safeguarding your assets.
Author Bio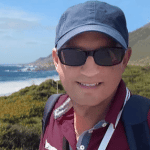 Mike James, Independent Writer
I am a freelance writer specialising in property, investment, cybersecurity and finance. Originally from Redhill in England, I have been living and working in Europe for the last few years. I consider myself a digital nomad who enjoys sharing my knowledge with like-minded industry-professionals.

Like Our Articles?
Then make sure to check out our Bookstore... we have titles packed full of premium offshore intel. Instant Download - Print off for your private library before the government demands we take these down!