The Best Second Passport is from St. Lucia
In my opinion, the best second passport available today is from St. Lucia. This program ticks all the boxes. It's private, the passport is valuable, and the costs are low. Here's an article on why I recommend the St. Lucia second passport program and how to apply.
Note that I'm not claiming St. Lucia is the most valuable passport available at any price. I'm saying St. Lucia is the best if your budget is $240,000 to $500,000. That a second passport from St. Lucia is the best value available in 2016. If you want the best no matter the cost, that's Malta at about 1.2 million Euros or Austria at $5 million and up.
Here's why the St. Lucia program is the best value.
First, you can invest in government bonds rather than real estate or a business. Programs that require you to start a business come with all kinds of risks and headaches. If the business runs out of cash, you'll be required to keep it going. If the manager disappears, you should step in. If the company is sued, you could be liable and lose your second passport.
The reasons to avoid real estate are similar. They come with all kinds of tax and carrying costs, prices are inflated because there are few approved projects, and empty units are a blight upon the community.
Visit St. Kitts if you want to see a country dominated by empty condos and homes. This country of only 51,000 residents has sold about 100,000 second passports, many through an investment in real estate. Now, the island has thousands of units standing empty and abandoned. And you can forget about resale value…
This is why I like St. Lucia's second passport bond program. Buy $500,000 to $550,000 in government bonds and get your investment back after 5 years. It's simple, has no carrying costs, no need to sell the bonds to recoup your money, and minimal risk… certainly lower risk of loss than buying real estate in St. Kitts in 2016.
Second, the investment amount is half that of competitors like Bulgaria. Both of these countries offer a government bond option. Bulgaria requires an investment of about $1.2 million and you will wait 1 year to get your passport. St. Lucia is $500,000 and you get your passport immediately.
Yes, Bulgaria is a more valuable travel document and the price difference is warranted. But, for the money, no one can touch St. Lucia.
Third, St. Lucia's second passport program is quiet and reserved. It's not loud and in your face like St. Kitts.
As I said, St. Kitts has sold many thousands of passports since it opened its doors in 1984. They've sold to anyone and everyone, often without a background check. As a result, St. Kitts has a long history of passport revocations, graft, and other issues. For example, just 5 days ago, the US SEC filed charges against a second passport holder from St. Kitts.
The US government has come out strongly against the St. Kitts program claiming "illicit actors" are freely roaming the globe under the St. Kitts travel document. The State Department has made several negative statements on the St. Kitts program.
FREE GUIDE! Get Essential Information on Protecting Your Assets
18 STEPS TO IMPLEMENTING YOUR PLAN B
These issues have caused the St. Kitts passport to lose some of its value. For example, Canada revoked its visa free status.
All of this is to say, I suggest you avoid loud and public passport programs and stick to the more reserved and diligent ones.
Fourth, for the price, the value is excellent. The way to measure a second passport is by how many countries you can get into visa free. With St. Lucia, you get 121 countries, including the Schengen Region of the European Union.
While you don't get into the US, you do have full access to France, Germany, Austria, and the other 23 EU members. For a complete list, see List of Schengen Countries.
For more on how we value a second passport, see my post 3 Reasons to Retire to St. Lucia
Here's how to get a second passport from St. Lucia..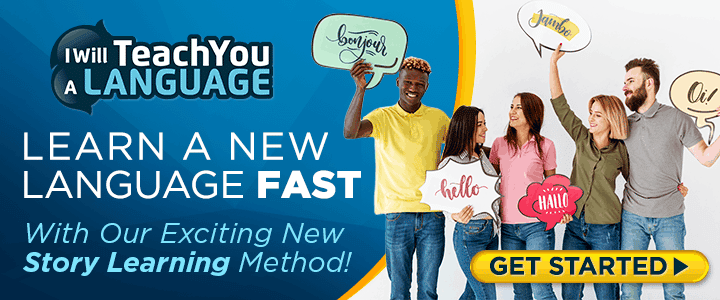 In order to file the application, we'll need a notarized copy of each person's passport (including dependents), and a notarized copy of a utility bill from the primary applicant that shows his name and home address.
At that time, we request 50% of the legal / filing fees and will run a background check through WorldCheck. When the check comes back clean, we will then request additional documents from you, including:
A police report from your country of citizenship and from any country you have been a legal resident of. These usually take 30 to 60 days to get.
–  For US persons, we will need an FBI background check. Current processing time is 12 to 14 weeks.
Birth certificates from each applicant, including dependents.
Marriage certificate and divorce certificates as are applicable.
A bank reference letter from each primary applicant.
A sworn affidavit to declare financial resources of at least $3 million.
Additional information as requested by St. Lucia.
All documents will need to be translated into English if applicable. Once the application has been reviewed, I will ask that your notarized and translated documents be certified and stamped with an Apostille.
Conclusion:
I hope you have found this post on St. Lucia informative. For more information on how to get a second passport from St. Lucia, or on the US EB-5 program, please contact us HERE
I've included some great reading here, enjoy!
Opening a Cryptocurrency Exchange in St.Lucia
International Bank License in St. Lucia
3 Reasons to Retire to St. Lucia
Advantages of Having Citizenship in St. Lucia
Investment Options for St. Lucia Citizenship

Like Our Articles?
Then make sure to check out our Bookstore... we have titles packed full of premium offshore intel. Instant Download - Print off for your private library before the government demands we take these down!