The 10 Best Kayaking Destinations in Canada
Kayaking and Canada seem to be made for each other. With almost 2 million lakes (yes, you read that correctly) and 202,080 km of coastline, there is an abundance of choices! With all those options, it can be hard to nail down an exact location for paddling, especially when Canada is the 2nd biggest country in the world! Thats where I come in. Canada may be large and have an abundance of lakes to choose from (believe me, this list is not a cakewalk!), but I will choose locations that include places for the inexperienced to most experienced paddlers.
Talking to the inexperienced paddler for a second, why kayak? Can't I just drive across Canada? Of course you can, I have done it and it is great! However, you will not experience the intimacy between yourself and nature quite as much as floating on the water in Ontario's many lakes or the pristine coasts of British Columbia. Besides, there are some physical and mental health benefits that are attached as well! These include stress reduction, improvements to your cardiovascular system, as well as many others that you can read here. So without further ado, here are the 10 Best Kayaking Destinations in Canada!
1. Haida Gwaii, British Columbia
Photo by Go Haida Gwaii
Haida Gwaii (Formerly known as the Queen Charlotte Islands) is probably one of the best destinations to paddle in the world! One of its main attractions is showcasing wilderness that looks virtually untouched or unchanged from the modern world of today. Haida Gwaii has something for both experienced and inexperienced kayakers alike! Experienced Sea Kayakers can go on multi-day expeditions with the choice of three different Kayaking Guides. Typically the West Coast of Haida Gwaii is what attracts experienced Sea Kayakers, while the East Coast of Haida Gwaii is for the more inexperienced paddlers, because of its sheltered bays. Both are great for exploring Haida Gwaii's beautiful coasts and seeing creatures such as killer whales, river otters, seals, sea lions , black bears, deer, and a plethora of different kinds of seabirds!
2. East Coast of Newfoundland
Photo by Destination St. John's
Located about an hour below St. John's are several guided Kayaking Tours for paddlers of all experience levels. Similar to Haida Gwaii, you can go on day or multi-day tours. On the multi-day tours you have a higher chance of seeing the pristine coasts of Newfoundland as well as a chance to have a once in a lifetime experience. On these tours you can see icebergs and a variety of different species of whales, including humpback, minke, finback, and killer whales, as well as a variety of different species of dolphins, porpoises, seals, and seabirds!
3. The Ottawa River, Ontario
Photo by Ottawa 365
The Ottawa River has a variety of different water conditions for those who want a casual paddle or for those who want to release their inner adrenaline junkies! The Ottawa River features both casual sea kayaking  and adrenaline-packed whitewater kayaking! For those who have never done white water kayaking, there are programs out there that can help you become a confident and skilled paddler within a few days of training.
4. Algonquin Provincial Park, Ontario
Experience the Insider community that takes your international lifestyle to the next level. Download your FREE guide
"18 Steps to Implementing Your Plan B" instantly!
Regarded by many people as the best provincial park in Canada, Algonquin has something for everybody, including pristine paddling! You have the choice between Canoeing or Kayaking as your main vessel and can do guided tours or plan a route yourself! Make sure if you plan a route to go down for yourself that you look at your experience level, the canoe trip planning guide, and (for safety reasons) bring a friend along! Some popular destinations in Algonquin include Canoe Lake, Barron Canyon, Ragged Falls, and Cedar Lake! Former Canadian Kayaking Olympian Adam Van Koeverden states that Algonquin is his favorite place in the world to paddle.
5. Vargas Island Tofino, British Columbia
Photo by Kayak BC
Vargas Island is located 3 km off of Tofino and is ideal if you are an experienced paddler that is into do-it-yourself sea kayaking camping trips. One of the main attractions on this island is that you can see the pack of coastal wolves that live in the area! Be cautious though, as these inquisitive creatures have learned to open kayak hatches to search for food while the kayak is on land. Other animals that you can see include gray whales, humpback whales, seals, otters, and black bears! Be sure to read all the regulations and warnings before you make the trip!
6. False Creek, Vancouver, British Columbia
Photo by Adventures of Ed Rocker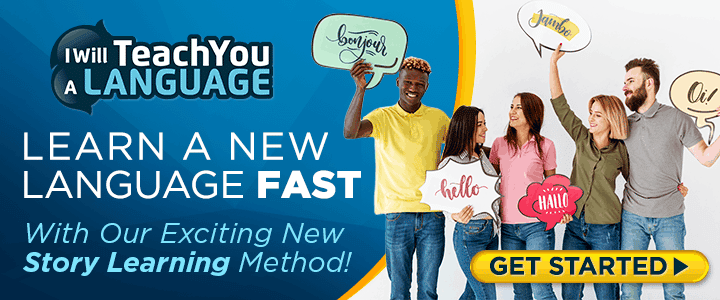 This one is for the more suburban people! False Creek features a variety of different sites to see and do, all located in the hub of British Columbia's largest city, Vancouver. While it is extremely unlikely to see humpback and killer whales here, you do get the benefits that city dwellers receive such as ice cream on the docks, nicely kept beaches, and an opportunity to see the city in a different way. Some other highlights include Granville Island, which has some great food markets, Kitsilano with its action-packed beaches, and Stanley Park. Rentals can go on up until sunset so that you get a lit up view of the city and bridges.
7. Athabasca River, Alberta
Photo by Explore Jasper
If your goal is to float down a river while being in a state of awe at the view of those majestic mountains…you're in luck!  The Athabasca River features all of that, for the pure outdoorsman that wants to get away from the bustling streets and city noise. The Athabasca River can be kayaked or canoed and stretches for nearly 200 miles of untouched wilderness. Athabasca used to be a common location for gold miners and fur traders a long time ago, so along the way you can stop and look at historic sites that tell the full tale of the Athabasca River.
8. Bonaventure River. Quebec
Photo by Adventure Quebec
Although it is home to a few different canoe tours, it is still a great place to visit for experienced paddlers. You will be paddling along Class I and II Rapids that can last over 80 miles long. One of the highlights of this river is the fact that it has some of the clearest water in North America, meaning you can spot fish such as salmon spawning up the river quite easily! If you are an inexperienced paddler, there are guided or rafting tours that allow you to still see some of the river's highlights.
9. Churchill River, Churchill, Manitoba
Photo by Far and Wide-Much
The Churchill River Basin is a large one! It stretches all the way from Alberta to Manitoba! In this example, we will be talking about the stretch of river that runs at the mouth of the Hudson Bay. Besides the beautiful scenery, you have the unique chance to go kayaking with beluga whales! Tours give you the unique chance to paddle among ice floes, see whales, seals, and and a wide variety of different seabirds. The best way to see many of these things is by a guided tour!
10. Deep Cove, British Columbia
Photo by Hello! Magazine
Located east of North Vancouver at the foot of Seymour Mountain, Deep Cove is the perfect backdrop of lush scenery and wildlife without wandering too far from the city!  Deep Cove gives off the perfect small-town vibe all while providing beautiful scenery and a plethora of kayaks. If you do not have your own kayak, you can simply rent one for as long as you would like and explore the shore! Some critters you may come across include seals, sea lions, otters, jellyfish, and even orcas if you are lucky!
Canada has a lot to offer in terms of majestic views, wildlife, and friendly locals. So why not experience it by going out in the water?! There are thousands of more kayaking spots that I have left out that feature a lot of the characteristics above, sprawling all across the county. Why not take a month and try to explore as many of them as you can?
About the Author:
Derek is an avid fisherman and floating enthusiast that hails from White Rock, British Columbia. He is originally from Ontario and spent many of his summers fishing growing up. Some of his fondest memories as a kid were looking for that elusive northern pike in lakes scattered across Ontario and Quebec. While he does not get as much of a chance to fish nowadays, he still brings his trusty rod and tackle box anytime he travels to Shuswap Lake. Derek can be found in his spare time tinkering with his kayaks and inflatable paddle board anytime he gets a chance. Lately, he can be found working on his website https://floatingauthority.com/ that reviews fishing gear, kayaks, paddle boards, and anything that floats!

Like Our Articles?
Then make sure to check out our Bookstore... we have titles packed full of premium offshore intel. Instant Download - Print off for your private library before the government demands we take these down!