[/caption]Nothing like a trip abroad to make you feel like Odysseus.
The process of taking an animal abroad is like pulling teeth without anesthesia : painful, messy and lacking a contact buzz.
I spent hours googling things like "International travel with cat" and "Bringing a pet to Costa Rica." None of the websites I looked at had ALL of the information I needed, so I am posting the story of my experiences for other pet-loving travelers out there.
I am just going to relate my story here. I'm sure there are multiple accounts of pets traveling abroad online, and that other countries have different requirements and regulations. This is just my story, and it starts with her:
So, what do you need to do to bring a cat to Costa Rica?
Aside from getting a sharp set of scissors to cut through all of the red tape, most websites advise that you contact the nearest embassy or consulate for up-to-date information. I called the Costa Rican consulate in Atalanta, GA and they referred me to the USA Dept. of Agriculture website here. The USDA website has tons of useful information and links concerning international travel regulations involving pets. I eventually found my way to their Costa Rica page. The page details the requirements for bring cats and dogs into the country.
Requirements:
-Your vet needs to examine your pet and fill out a Federal APHIS Form stating that your pet is vaccinated and disease-free. If your vet does not know what an APHIS Form is, find vet who does. You MUST have an APHIS Form to be allowed into the country with your pet! Also, you will need multiple copies of this form at customs. Bring at least 2 copies.
-This examination must be done LESS THAN two weeks before traveling with your pet
-Your pet's rabies vaccine must be older than 30 days but less than 1 year old on the date of entry to Costa Rica. You will also need to bring the rabies vaccination certificate you recieved when your pet was vaccinated. If you no longer have this certificate, most vet offices can make you a new one.
-Your pet's other vaccinations must be administered within 30 days of your travel date, although most websites recommend getting the vaccinations 2 weeks before you leave.
-Your APHIS form DOES NOT need to be stamped by the Costa Rican Consular office. (This was a shocker to me, as almost every website I checked said I needed the permission of the Consular office to bring Ezra abroad. I didn't believe it until I heard it from the woman at the Costa Rican embassy)
-That's everything you need to bring your cat into Costa Rica! Well, that and a positive attitude.
Airplane Travel
If you thought your headaches were over once you got your pet's paperwork, think again. Bringing your pet on an international flight is a whole new kettle of fish.
Only certain airlines allow pets on international flights.
FREE GUIDE! Get Essential Information on Protecting Your Assets
18 STEPS TO IMPLEMENTING YOUR PLAN B
MAKE SURE YOU LOOK UP THE AIRLINE'S PET POLICY BEFORE YOU BOOK YOUR FLIGHT!
I made the mistake of booking a flight with Spirit Air before realizing they didn't allow pets on international flights.They tried to charge me a $100 cancellation fee! Don't let this happen to you! Read all the fine print!
I wound up actually calling my airline of choice, US Airways, in order to sort out the "I'm bringing my cat" problem. The lady on the phone told me to book my flight online, and then call back, or I would be charged $35 for booking by phone. Thanks to Linda, I saved $35. I called back and was put on hold multiple times over a span of about 20 minutes while they made sure there was space for Ezra on the flight. Finally, I was given the golden ticket of permission, and told to pay my $100 pet-fee when I check my baggage.
*Sidenote*
Airlines will ALWAYS charge a fee if you choose to bring your pet as your carry-on luggage (which is always safer for the pet in question). Domestic flights usually charge a $75 pet fee, and international fees run from $75 to $200! Shop around for the best rate. (Delta charges $200 for international flights, thus I chose US Airways)
Carriers
Once you have your flight booked, it's time to start thinking about pet carriers. It seems like every airline has different requirements for carry-on pet carriers. Here are some main ground-rules to follow when looking for a pet carrier:
-Make sure the dimensions of your carrier match the dimensions required by your airline. If it doesn't fit beneath the sit, your pet can't fly.
-The carrier must be ventilated on two sides
-Your pet must have enough room to stand, turn around, and lay comfortably
-The carrier must be water-proof and lined with absorbant materials, in case your pet has an accident
Some airlines prefer soft carriers to hard carriers, but mostly it just needs to meet their dimension requirements. This is the carrier that I chose:
This is my baby kitty Ezra. She was about 9 months when I began to make plans to move to Costa Rica.This soft carrier by Sherpa set me back about $50, but it is approved for most major airlines. At only 16″ long, it provides plenty of room for Ezra to move around and meets the US Airways 17″ length requirement with room to spare. I bought some absorbant puppy-training pads to line the bottom of the carrier. I also let Ezra play in in for several days, so she was comfortable being in her carrier for long periods of time.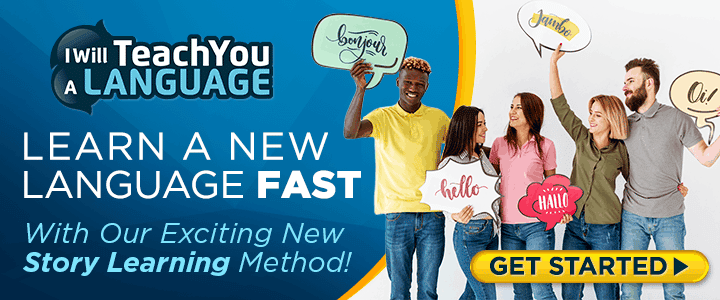 From O'Hare airport in Chicago, a layover in Atlanta, and then all the way to the Juan Santamaria Airport in San Jose, Ezra was a little angel! She was quiet, and slept curled up in her carrier for the majority of the 8 to 10 hours we spent traveling. Thanks to all my paperwork, I had NO TROUBLE getting her through customs.
After 6 months of living in Costa Rica, I could not be happier that I brought her with me. Having a pet to come home to and snuggle with each day made all of the effort worthwhile.

Like Our Articles?
Then make sure to check out our Bookstore... we have titles packed full of premium offshore intel. Instant Download - Print off for your private library before the government demands we take these down!