US EB-5 visa scams are everywhere these days. As wealthy families from Asia and elsewhere seek to buy their share of the American dream, fraudsters are cashing in on this EB-5 visa scam.
In this article, I will explain how the EB-5 visa scam works, give a few examples, and then tell you how to avoid these criminals.
Let's start with a little background on the EB-5 visa program.
The US EB-5 visa guarantees wealthy foreigners an immediate green card and citizenship within 5 years in exchange for an investment of $500,000 to $1 million. This investment must be in a business that employs a minimum of 10 people.
The entire process (from application to US passport) takes about 7 years. The first 12 to 18 months is spent is waiting for your application to be processed.
Tip: You can apply for an E-2 visa, get into the US, and then upgrade to an EB-5. This gets you residency 30 to 60 days rather than 12 to 18 months. No need to wait in your home country for your EB-5 visa application to be processed.
If you have the cash, an EB-5 visa is a great way to enter the United States – there are no lines and no quotas once your application has been processed. Make your investment, keep the business going for 6 or 7 years, and you're golden. A green card and citizenship are guaranteed with the EB-5.
Here's how the EB-5 visa scam works…
The EB-5 visa program combines three things scam artists love – wealthy foreigners, a need to invest, and the most valuable passport on the plant. If you're a millionaire, you probably want your kids to be educated in the US and to have access to the best of everything. You may also want an exit route in case you have trouble in your country.
And this is where the EB-5 visa scam starts. Promoters set up businesses that guarantee investors an EB-5 visa, but they don't operate the business. They burn through the cash and the business shuts down.
Remember that the EB-5 visa requires you employ a minimum of 10 people for 5 or 6 years. If the business shuts down, your visa is terminated. You've lost your investment and have nothing to show for it… and must leave the US immediately.
These EB-5 visa scams happen all the time. For example, a California company just up the road from me raised $27 million from 50 Chinese investors promising EB-5 visas. The promoters, Charles Liu and Xin "Lisa" Wang said they were building a cancer treatment center.
Instead of building and operating the center, Wang and Liu allegedly took $7 million out of the business to cover personal expenses and hid another $11.8 million in accounts in China. Needless to say, the business fell apart. For more, see SEC charges couple with fraud in Chinese investor visa scheme
Think about this for a minute. 50 investors put in $27 million. At 10 workers per applicant,  the business would have needed at least of 500 employees. At an average salary of $20 per hour, that's an overhead of $1.6 million per month before facilities and other costs. That's a mighty big nut to cover for 5 to 6.
FREE GUIDE! Get Essential Information on Protecting Your Assets
18 STEPS TO IMPLEMENTING YOUR PLAN B
This EB-5 visa scam happens time and time again. Another SEC complaint claims that businessmen Ariel Quiros, of Miami, and William Stenger, of Newport, Vermont, raised more than $350 million through the US EB-5 visa program. Rather than building out the project, a ski resort in this case, they improperly diverted $200 million of that money, including $50 million spent on Quiros' personal expenses.
This scam involved about 700 overseas investors. I guess the ski resort was going to employ 7,000 workers with an overhead of $22.4 million per month. Must have been quite a resort!
While Mr. Quiros was living large, his investors were screwed. They lost their money and their visas. They had probably been living in the US for a few years before it all fell apart. Now they must return to their countries of origin.
So, the EB-5 visa program is fraught with fraud. It's also a major tax headache for new Americans.
If you move to the US under the EB-5 visa program, you pay US taxes on your worldwide income. Of course, you pay US taxes on the profits from your US business. You will also pay US taxes on all income and capital gains you earn abroad!
There's only one way to avoid the EB-5 visa scam and not pay US taxes.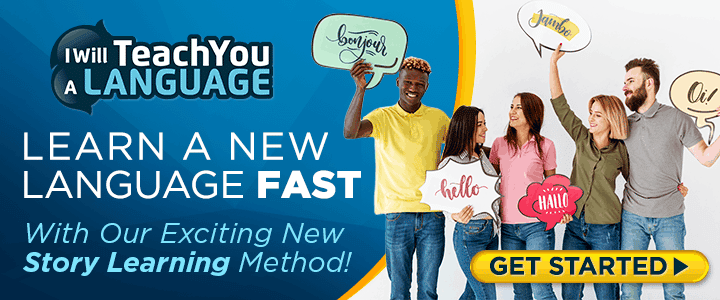 The EB-5 visa program is available in the United States and in the US territories. The US territory of Puerto Rico will give you a 20 year tax holiday if you setup your EB-5 business on that island. Your company will pay 4% in corporate tax and you will pay zero tax on capital gains and dividend distributions.
Setup your EB-5 visa business in Puerto Rico, get your green card and citizenship guaranteed and pay almost no tax to the USA.
That's how to pay no tax. Here's how to avoid the EB-5 visa scam. Build a business that you own and control. A small business that you can support throughout the 5 or 6 years it takes to get citizenship. A business that will turn a profit and makes economic sense. A business you can manage, no matter the economics until you get your passport.
If you build that business in Puerto Rico, you will pay little tax and your costs of operation will be about 35% lower than anywhere else in the United States. That's because the cost of labour and facilities is lower in Puerto Rico than in any State… and about 50% lower than in a major city like Los Angeles or New York.
Keep in mind that Puerto Rico is a US territory. It's a domestic flight between the US and Puerto Rico. You will get a full US passport, just as you would operating an EB-5 visa in California and paying 45% in taxes on your worldwide income!
The 4% tax rate requires you to operate the EB-5 visa qualifying business from Puerto Rico. If you also want the benefit of zero tax on capital gains and dividends, you need to spend at least 183 days a year on the island. If you don't want this benefit, you can live anywhere you like in the United States.
I hope you have found this article Watch out for this EB-5 Visa Scam to be helpful.
For more information, contact us.

Like Our Articles?
Then make sure to check out our Bookstore... we have titles packed full of premium offshore intel. Instant Download - Print off for your private library before the government demands we take these down!