Siargao, Philippines – Paradise Found
This is the fourth and final installment in Tanja's "Quest for an Island Paradise" series. Click one of these links to return to a previous article in the series: Buying Sea Shells on the Philippine Sea Shore, Bank Robbers and Hunter Girls in Puerto Galera, and Boracay Unplugged.
Imagine a place where you can stroll along deserted beaches, chase butterflies as big as your hands, drink rum from coconut shells, and encounter rock pools packed with fish, crabs, and starfish with dancing legs. Imagine nature on steroids. Fantasia comes to life in a kingdom where dreams really do come true.
I used to think the perfect island paradise was just an idea, like a phony postcard or mental mirage. I was wrong. The Philippines, otherwise known as "The Pearl of the Orient Seas," delivers the real thing, outweighing anything you could ever imagine.
With more than 7100 spectacular islands to choose from, the hardest part is deciding where to go, which is why I was surprised that the country has very little international tourism to speak of.
People tend to back away from the Philippines in favour of places like Thailand, for example. This is due to the fear factor in relation to certain dangers like armed robbery, terrorism, kidnappings, and worse.
And yes, with a population of over 80 million, the Philippines are not free of crime (show me a place that is), but you can avoid any dangers by using a little common sense.
What's more, considering the number of islands available, the overall areas to steer clear of are minuscule. However, due to historical reasons of violence and resistance, it's probably best to keep away from the following regions:
The islands in the Sulu archipelago south of Zamboanga City, being Basilan, Tawi Tawi, Sulu and other small islands, because they have been the main center and habitat for Muslim separatists
North Cotabato province, south-central Mindanao
The Lake Lanao area in north-central Mindanao
Maguindanao, long considered a dangerous place due to political disputes between opposing parties
There you have it. Now that we've dealt with the elephant in the room, I can get on with introducing the star of the show…
Siargao Island (pronounced shar-gow) rests 800km southeast of Manila. With a landmass of approximately 437 kilometres, the island is one of many that make up the province of Surigao del Norte. To clarify, the island sits on the Pacific Ocean side of Mindanao at the northeastern tip of the Caraga Region.
In comparison to Boracay, Siargao is almost savage, with an abundance of shallow warm waters protected by reefs and beaches that are untouched and unspoiled by development. Home to the largest mangrove forest in the Philippines, environmentally speaking, the place is a miracle in itself. On the east coast of the island, you'll find hectares of fish-nursery mangroves where you won't see another human being for hours, maybe even days.
What's more, the island is a surfers' paradise. The most famous surf break, Cloud 9, hosts an international surfing competition each September. There are other breaks still, suitable for all levels of expertise and personal preference. Sexy waves abound at Rock Island and Stimpy's, Cementiri's, Jacking Horse and another, more relaxed break in front of Daku Island. For a small fee, a local will take you out by boat for the whole day.
The surfing season is generally between August to March, but these things can be unpredictable. We happened to be there in the off-season but Fabrice still managed to draw some waves while yours truly was busy perfecting the art of doing nothing.
Experience the Insider community that takes your international lifestyle to the next level. Download your FREE guide
"18 Steps to Implementing Your Plan B" instantly!
Want more? Sure you do! Okay, so if the surf's not in the mood to play, go to the jungle and check out the wildlife on the island. You can still find tarsiers (bush-babies), flying lemurs, lizards (including 6 feet long monitor lizards), parrots, kingfishers, and many more. Explore caves, kayak in lagoons, dive, snorkel, fish, and island-hop. Get to know the locals. Buy shampoo. Floss your teeth, go to the market, or check out Dapa, the port town 13 km from General Luna.
In case you're looking for a different type of escapism, there are a couple of bars scattered around the island. When I say bars, they're more like open-air bamboo cabins with beach sand on the floor. I forget the name, but there's a tiny place near Patrick's On The Beach that offers big vodkas, massive ice cubes, intriguing locals and expats (to say the least), live music, and a DJ after dark.
Public transport works best via motorcycles and private motorbike taxis. In regards to the latter, only the truly adventurous need apply. Who knew you could fit four people on a motorbike? Yes, being a scaredy-cat, at first I did freak out about the bike-taxis in the middle of the night, but there's really not much choice and it all worked out fine in the end.
In the pitch black of the night (no streetlights), the local dudes navigate each and every dirt-road pothole by heart. Trust! Besides, isn't it true that doing something scary and extraordinary stretches you in a way you would never otherwise know? Or so they say.
Accommodations
There are plenty of choices to fit every budget. We stayed at Patrick's On The Beach. Location wise it was perfect. Andreas, the owner, is a funny old German fellow who's always happy to chat and tell you about the virtues of paradise living.
He's got a bunch of huts right on the beach, which seemed to me a lot more user friendly and comfortable than some other places. Prices are reasonable. The rooms are great and the menu at the restaurant is vast, serving generous portions of international dishes and vegetarian food. The breakfasts are divine. (Don't forget to try the homemade yogurt, dark German multigrain bread, and mango-infused local rum… yum, yum!)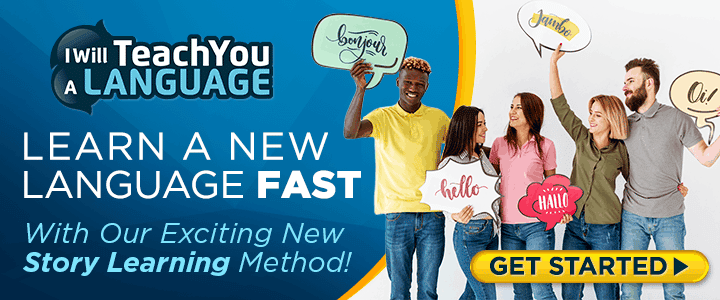 And guess what? There's Internet! For me, that was the deal clincher right there. Although there are no banks on the island (the only downside) they let you run a tab, change currency, and pay with your credit card at the end. Otherwise, it's a three-hour boat ride to the city of Surigao where you'll find ATM machines that accept Visa and Cirrus cards. In a way that's a major pain, but in another, it's kind of refreshing.
The beaches on Siargao can be a little temperamental (blame it on the tide) but perfect for swimming in the mornings and evenings. The in-between times don't account for much anyway because you'll be busy swimming, surfing and sun-worshipping elsewhere. Where?
A couple of teasers…
Guyam.
One of the smallest islands around Siargao is the idyllic Guyam. Only 10 minutes by boat from General Luna, you can kayak, swim or even walk there during low tide. Just remember to come back in time otherwise you'll be doing it Robinson Crusoe style until the next day.
You may not be alone, there's a caretaker who looks after the place. Pretty cushy job, if you ask me. Exactly what he does is anyone's guess. Surely there can't be that many coconuts tumbling from trees? Sometimes people rent the place for special occasions (perfect for a wedding or birthday bash). It's not, however, the place to go if you're looking to stretch your legs. It takes 3 minutes to walk around the whole island.
Daku.
If Siargao itself isn't Paradise, you sure as hell can see it from there. The tiny Daku, a jewel amidst the Pacific, hosts the best beach I have ever seen. Prepare to be mesmerized by shades of blue and green, wrapped around vibrant island blossoms, where the locals will cook your fish in banana leaves and fetch coconuts straight from the tree. For a small donation, we spent the whole day under a shady cabana with the entire beach to ourselves.
Best of all, my gorgeous friend Shaunagh had just flown in from Australia. Soaking in shallow lagoons of emerald green, we giggled like two little girls in a blow-up swimming pool. Our hair and skin kissed by the sun, we felt exquisite, weightless, without a care in the world.
Every once in awhile a funny thing happened. There were moments interspersed with long periods of calm transmuting into meditation when we'd simply rest. Side-by-side in silence and at one with the Sea. Several times, we would plunge our hands into the warm water and come up with treasure. One time, she found a fat ladyfinger seashell, another time a handsome beau with dreadlocked hair.
Recently I asked her what she remembered about the place. Here's what she came up with:
Shaunagh Remembers
Flying over teardrop-shaped  islands
(weekly flights from Manila and Cebu)
Air Cebu in-flight competitions and cute airhostesses that
disco danced during the safety demonstration.
(I guess if you crash the dancing will distract you.)
The airport – A shed surrounded by palm trees
Popsicles of fish skewers
cooked on BBQs stoked with dry coconut shells
Coconut oil to rub into skin
Fire flies at night
Bats
Yummy pizza at the French restaurant/hotel
Seafood picnics on the beach
Tiny black piglets everywhere (most of which
end up roasted over the fire). Sorry.
Beautiful children playing on the beach
'Surprise' pots of food at private food stalls (people's homes)
Untouched beauty
Pretty good, right? Her list was actually longer, but I secretly stole some parts for the article. (Thanks, Shaunagh!)
Real Estate Opportunities
Prices vary, so you really have to shop around. If you start by asking one person, all sorts of vendors will come out of the woodwork wanting to show you their auntie's or uncle's property. That may be good and well, as long as their auntie or uncle knows the property is being sold.
There is land from $11 per square meter. We found some on Daku at $5 a meter – a secluded, elevated, rocky jungle (needing major clearing) but it was right next to the surf break.
In addition, we were offered a village house for $15 000 by an ex-pat from Australia. Other properties for around $60K. It all depends on what you're after. Of course, foreigners can't straight-out buy property (unless it's a condominium in a city), but there's always a way. You can start a company and appoint a couple of Filippino directors you can trust.
Another option is to rent for 100 years. Personally, I'd go for the latter. Who's gonna live that long? Whatever you decide, make sure you get a good lawyer. There are a few expats living on the island who've done just that. All you need to do is ask around and someone will recommend a good person (someone they've already used).
But if you're seriously thinking of buying, take my advice and rent a place for a few months before you decide.
The average cost of living in the Philippines is considerably cheaper than most western parts of the world. Of course, just how cheap you want to go is totally up to you. If you live a simple life in the province and stay away from tourist traps you can easily get by on $800 per month. For $1600 per month, you'll live like royalty (whatever that means).
You see, all that's left to do is pack your sarong, your flip-flops and open the flower that's always been your heart.
Enjoy this podcast from The Expat Money Show – JohnnyFD who talks about moving from the USA and living in Bali and Thailand.
I hope you enjoyed reading this article: Siargao, Philippines – Paradise Found. If you have any questions, please contact our office HERE.
I've included some great articles for you to read, enjoy!
How to Raise Funds for Your (Luxurious) Trip to the Philippines
5 Reasons Why You Should Visit Bacolod City, Philippines
Where to Live in the Philippines

Like Our Articles?
Then make sure to check out our Bookstore... we have titles packed full of premium offshore intel. Instant Download - Print off for your private library before the government demands we take these down!