Retire Abroad In Portugal: The Land Of Expat Opportunity
Portugal…the first maritime global superpower and oldest nation-state in Europe. With beautiful landscapes, intoxicating culture, world-renowned cities, and delicious food, it's easy to see why Portugal is one of the best countries to retire abroad in. And yet, it still feels like the area is a hidden gem among the expat retirement world, floating just under the surface of being too touristy and too expensive – a win/win for those in the know.
Location, Location, Location
Portugal's location on the map makes it a perfect storm as a retirement abroad destination. As the easternmost country in continental Europe, Portugal is the easiest and fastest location outside of North America for U.S. and Canadian retirees to travel to. A direct flight from New York City to Lisbon takes under six hours.
Generally, the weather in Portugal is pleasantly temperate. The summers never get uncomfortably hot for any long stretches of time, and it never snows in the winter, except in the high inland mountains – a favorite skiing destination. Most people equate the climate to that of Southern California.
Lisbon and Porto are global cities, with rich and diverse culture. History, art, music, and food all get high marks, with some very distinct aspects that separate Portugal from other European countries. Try the famous seafood, fresh from the Atlantic – prawns with garlic and lemon, bacalhau with potatoes, grilled sardines, and roasted octopus…and don't forget the Port wine!
Within a couple hours of driving, you can experience major cosmopolitan cities in Porto and Lisbon, breathtaking ocean cliffs and beaches in the Algarve region, and historical ruins and pilgrimage sites like Fatima.
Tax Exemptions
Another great benefit to retiring in Portugal is the tax exemptions for expats. Foreign retirees can qualify for Non-Habitual Residence (NHR), a program implemented in 2009 to incentivize expats to come to Portugal after the financial crisis the year prior.
Under the program, anyone who has not been a taxed resident of Portugal during the previous five years will pay no taxes on overseas income. This means any money generated back home from personal business, investments, capital gains, and pensions are tax-free in Portugal for ten years. In addition, any income generated within Portugal will be taxed at a fixed rate of 20%, immune to progressive rates that can reach nearly 50% in some cases.
Safety and Healthcare
These days, safety is as high a priority as ever for people looking to retire abroad. Luckily, Portugal's small size and relative isolation on the Atlantic coast, paired with low crime rates and a general peacefulness and faithfulness of its citizens, create a very safe atmosphere both domestically and from a global perspective. In fact, the 2017 Global Peace Index ranks Portugal as the fifth-most peaceful country in the world!
Those concerned with healthcare options should be aware that Portugal's medical facilities and training in its major cities are on par with North America. Public healthcare can be purchased for as little as $30-$40 USD a month, and the national free healthcare service can be had for retirees after fulfilling the 5-year requirement to attain permanent residency.
Golden Visa
Perhaps one of the most singular and beneficial opportunities that Portugal provides for expats is the Golden Visa program. The program allows for foreign investors to purchase property (usually above the 350k euro mark) or start businesses (employing a minimum of 10 people) in exchange for Portuguese residency and reduced in-country requirements.
Investors must maintain their property for 5 years, spend 7 days in Portugal for the first year, and 14 days in the country each subsequent year. After 5 years of temporary residency, investors will obtain permanent residency – eliminating location requirements and allowing for Portuguese citizenship, and an EU passport, after one more year (6 years total from point of investment). What's great about this is that spouses and dependents also get these perks from a single investment.
Cost of Living
Portugal's under-the-radar status as a paradise for retirement abroad means that the cost of living is incredibly cheap compared to other parts of western Europe. Two-bedroom, furnished apartments can be rented in Lisbon for under a thousand euros a month and can be purchased for around $150k. The further you get out of the cities and into the countryside or coastline, those prices drop significantly. Regular expenses such as restaurants, clothing, groceries, and transportation cost a fraction of what they do in the States, so long as you buy locally.
FREE GUIDE! Get Essential Information on Protecting Your Assets
18 STEPS TO IMPLEMENTING YOUR PLAN B
Are you interested in making the move to Portugal? Please contact us HERE
Here is probably the most extensive ebook on Everything You Ever Wanted To Know About Eliminating Your Taxes, Protecting Your Assets And Regaining Privacy Over Your Life And Investments. It is called The Ultimate Guide To Going Offshore.
We hope you enjoyed our article on Retire Abroad In Portugal: The Land Of Expat Opportunity. For more information on 2nd residency and passports, you can contact us HERE
I've also added some really great articles for you to read:
How to Get Residency and a Second Passport in Portugal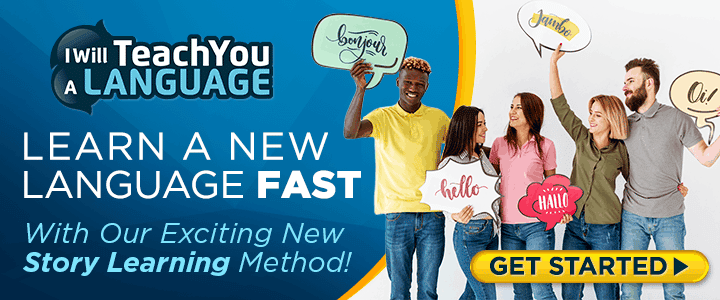 A Comprehensive Guide to Investing in Portugal
Expat Guide To Portugal: Why You Should Be Moving Abroad Here

Like Our Articles?
Then make sure to check out our Bookstore... we have titles packed full of premium offshore intel. Instant Download - Print off for your private library before the government demands we take these down!