Apartment-hunting is hard…anywhere. Finding an apartment in Lisbon, the city of hills, is even harder. Take what you know about the rental process at home and add the variables of a new country, a language barrier, a currency conversion, a different set of regulations and expectations, and a ticking financial clock as you're bouncing around between sublets, hostels, and hotels waiting for the right place to show up on the market. You've got yourself a potential nightmare in the making. But with a little planning and insider knowledge of what to expect, you can make your move abroad to Lisbon, and the long-term rental process for expats in general, a positive experience.
What To Expect From A Listing
Similar to the U.S., you can choose between furnished and unfurnished apartments in Lisbon. While the furnished ones tend to be slightly more expensive, many rentals include some of the utility bills in the monthly rent costs (usually not internet). If renting an unfurnished apartment, you will need to set up your gas, electricity, cable/internet/phone, and possibly even water separately.
Perhaps the biggest difference between Portuguese listings and U.S. listings is the idea of an "equipped kitchen." In the States, it is generally assumed that even an unfurnished apartment will come with a hot water heater, stove/oven, and refrigerator…as these are large, custom-fit items, that people wouldn't carry with them from apartment to apartment.
In Portugal, however, the large majority of unfurnished apartments will be without these amenities, so don't assume anything when looking at listings. Often an apartment that seems like a great deal will require a lot of collateral costs and hassle to make it livable. Unless the deal is too good to pass up, try sticking to apartments that come with equipped kitchens, or try and work a deal out with the landlord to incorporate the costs into the rent. Sometimes it is possible to make a deal with the landlord to pay for the equipment as part of a deposit that you would get back upon leaving them in the apartment when you move.
Putting In An Offer
Once you find your perfect apartment in Lisbon, it's time to make an offer. Many times in the States, rental apartments can be signed immediately, as listing companies don't expect much negotiation and they want to start receiving payments as soon as possible.
In Portugal, however, listing agents will almost always prolong the process, allowing for as many different visitations as possible. It's not unheard of for an apartment's asking price to increase mid-week based solely on the amount of viewing inquiries – without any offer even being made.
If you are a soon-to-be expat moving abroad to Portugal, finalizing an apartment in Lisbon might provide some added stress. Even with a valid residency visa, a landlord will likely favor a Portuguese national over an expat, since they are more familiar with the type of renter, want to help their own people, and can confirm financial standings easier. Even if you open a Portuguese bank account upon arrival, you will not have built up enough credit to make you an attractive prospect for landlords.
The best course of action in these scenarios is to make an initial offer that includes a lot of guarantees. If you have the available funds, offer to pay up to 3 or 4 months in advance for your apartment in Lisbon. At the end of the day, landlords want guaranteed money in their pocket, so offering a lot in the beginning (which is still rent you were going to pay down the road, anyways) is a great way to jump to the front of the line.
Contract Length
Building off the point of adding incentives to your Lisbon apartment offer, the length of your contract can also help you secure a great place. Obviously, for the sake of guaranteed money, landlords and listing agents much prefer longer contracts – so it's always better to offer a contract length longer than you actually intend to stay.
I know this might sound crazy, but the vast majority of listing in Portugal follow a rule of 1/3 fulfillment responsibility. This means that you only have to fulfill 1/3 of your contract length in order to terminate your lease (so long as you give a 3-month notice). Therefore, if you intend to stay one year in your new apartment in Lisbon, offer a two-year deal to the landlord. This means you'd only have to technically satisfy about 8 months of your contract, if you decide the property or neighborhood isn't right for you. Not all apartments in Lisbon follow this rule, but the majority of them do – so make sure to clarify this with the agent before making an offer.
Follow The Market
Apartment hunting in Lisbon is a seasonal activity, some parts of the year are better than others. In the summer, there can be a lot of openings and availabilities, but this is the high season for students going back to school and tourists looking to spend a few months abroad. The result is high demand and apartments that are either increased in price beyond their value, or ones that come and go within a few days. You must have a sharp eye on the market during this time of year.
In contrast, many people moving abroad to Lisbon find that apartment hunting in the winter months can provide the best opportunity. The city is quieter during this time and many leases end around the New Year, leading to a higher availability and less competition. This is often when you'll find your best price as well.
Experience the Insider community that takes your international lifestyle to the next level. Download your FREE guide
"18 Steps to Implementing Your Plan B" instantly!
It will be difficult to find a long-term apartment in Lisbon without actually moving abroad first, so you'll likely have to book your flight and visit the country without having a permanent residence. The process of finding the right place can take a while, so you may have to commit some serious time in-country.
The best way to tackle this endeavor is to book some cheap temporary accommodations during your apartment hunt. Hotels are much too expensive of an option for this process, which could take up to a month or longer. Instead, look at long-term sublet deals on Airbnb, Uniplaces, or even at hostels. These can be great resources for buying time affordably in Lisbon while you look for apartments.
Choosing A Neighborhood
Another benefit of staying in a sublet or hostel for a month or so is to familiarize yourself with the city before you commit to signing a lease. The neighborhoods in Lisbon are incredibly diverse, and a ten-minute walk in any direction could lead you to an entirely different atmosphere.
Prices obviously vary by popularity of neighborhood, but there are good values to be had all over the city. It just takes a little bit of patience and good timing. The most popular neighborhoods in the city for expats moving abroad are Baixo, Bairro Alto, Principe Real, Alfama, anything along Avenue da Liberdade, and the quirky LX Factory/Belem. While these neighborhoods can be pricey at times, everything in central Lisbon is in close proximity, so just deviating a few blocks from these prime areas can lend you great deals in striking distance of the best neighborhoods.
Insider Tip: Lisbon is built on seven major hills, with a valley in the center along Avenue da Liberdade and Baixo by the river. While this leads to incredible views all over the city, sometimes walking can be a bit strenuous if you don't choose the most efficient path. For this reason, some people choose to live in flatter neighborhoods or on blocks where all the amenities they need (restaurants, shopping, laundry, groceries) are on a similar altitude. Just remember, Uber is cheap in Lisbon, and there are plenty of great metro lines and trolley cars to help you get where you're trying to go without breaking a sweat.  
Cost Of Living
One of the major draws of living abroad in Lisbon, and Portugal in general, is the affordability of the area compared to other western and central European countries. A quick search into price comparisons and apartment costs in Portugal will yield you some amazing results. You might be convinced to book your flight to Lisbon the following day. In reality, the cost of living in Lisbon is significantly more expensive than the rest of the country, but with a little know-how, you can still live way below your budget in other major cities in the U.S. and Canada.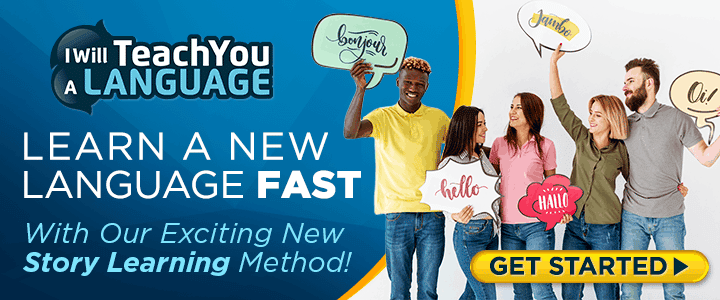 With this mindset that Portugal is so affordable, you might be shell-shocked when you move there and find that you are spending large chunks of money immediately. Think about things like moving and housing costs:
Flights to Portugal

Realtor Fees (usually one month's rent)

Apartment Rent (up to 3 months in advance)

With a little due diligence, you can expect to find a two-bedroom, furnished apartment in central Lisbon for around 950 euros)

Security Deposits

Setting Up Utilities (internet/cable, gas, electricity, hot water)

Furnishing Your Apartment and Equipping Your Kitchen (if unfurnished)
When all is said and done, you might feel like you're blowing through your annual budget – was moving abroad to Lisbon the wrong choice? It's important to keep a cool head and remember that these kind of spending surges happen every time you move somewhere new, regardless of location in the world. This is the absolute peak of your spending and you are setting yourself up for affordable living in the long-term.
Why It's Worth It
Moving abroad is never easy. There are long flights, language barriers, conversion rates, new rules and regulations, and a seemingly endless list of doubts about making the right decision. In the end, you can't let this fear of the unknown handicap your personal growth and desire to see the world. If you're considering moving abroad to Portugal, hopefully, this information will ease some of your stress and prepare you for the process of renting an apartment in Lisbon. Knowledge is power.

Like Our Articles?
Then make sure to check out our Bookstore... we have titles packed full of premium offshore intel. Instant Download - Print off for your private library before the government demands we take these down!