Residency Options in the Dominican Republic.
If you're looking for places to move abroad to, the Dominican Republic may not have even crossed your mind as a possible relocation choice. It usually isn't the first place people consider. However, this Caribbean country is only a 3 ½ hour plane ride from New York and a 90-minute plane ride from Miami. It offers the beaches, slower lifestyle, and low cost of living similar to what you can expect in other Caribbean nations, so why not consider it as an option? The Dominican Republic's residency program is also straightforward. The three types of visas you should know about are the pensionado visa, the rentista visa, and the investor visa.
Temporary Residency Abroad in the Dominican Republic
Unless you qualify as a pensionado, a rentista, or an investor, you'll have to complete the application for temporary residency and renew this residency each year for five years before you can apply for permanent residency. After two years of permanent residency abroad, you can apply for citizenship.
The temporary residency application requires a lot of paperwork, and it can take anywhere from three to six months to process. Below is a list of what you'll need. You'll have to provide documents in both English and Spanish and have both notarized.
Visa application form

Valid passport with two photocopies

Birth certificate with photocopy

Medical certificate

Police certificate

Certificate of the Department of Migration and copy of Tourist Card

Work contract (when applicable)

Marriage certificate for spouses

Birth certificates of children coming along

Three passport-style pictures

Application letter addressed to Consular Section with name, nationality, place of residence and occupation, and reasons for wanting to move to the country.
Have four copies of each document along with the original (except the passport), and the cost will be $125 USD to apply.
Pensionado Visa
Provide the items from the list above to apply for the pensionado visa, along with proof of a pension of at least $1,500 USD per month. Allow an extra $250 per month per dependent. This application typically takes 45 days for approval, and the program comes with benefits and tax breaks.
You can continue receiving your social security benefits here regardless of your citizenship status, and those benefits can be delivered to your address in the Dominican Republic. While residents are expected to pay taxes on their global income after three years of residency, pensions and social security benefits are exempt from this rule.
Rentista Visa
In order to qualify for this visa, you need to show that you get a monthly income from abroad for renting out a property. You'll need to supply a copy of the rental agreement for that property, a statement showing that you've received rent from the person renting the property, and a bank statement. Your proof of income for this visa will need to be at least $2,000 USD per month.
This visa is valid for two years and can be renewed relatively quickly and easily. You simply have to provide a standard letter from the bank proving that you have an account and a Buena conducta from the Procuraduria Office. Under this residency, you are only taxed on Dominican Republic income, and not on global income as you would be taxed under a standard residency abroad. This protects your rent income from overseas taxation in the DR. In addition, you get even more tax breaks for purchasing property in the Dominican Republic itself.
Investor Visa
This visa option requires an investment of at least $200,000 USD in a local business or local financial instrument. This means you could even put the investment into a Dominican Republic peso CD and qualify while also creating a stream of income for yourself.
Permanent Residency and Path to Citizenship
When qualifying for any of these three visa types in the Dominican Republic  – pensionado, rentista, or investor – you automatically gain permanent residency without the need to spend any certain amount of time in the country. Outside of these programs, under the standard program, you'd have to spend two years as a temporary resident before applying for permanent residency and then seven years as a permanent resident before applying for citizenship. The Dominican Republic allows you to have dual or even triple citizenship, so you can keep your original citizenship from where you're coming from if you'd like. This is another feature that makes residency abroad and citizenship in this country so appealing for expats.
You can gain a second passport through the DR that allows visa-free travel to 51 different countries as an added bonus to the citizenship option as well. There are also a couple of programs for a residency-for-citizenship in which you can pay up to $500,000 USD to get your citizenship if you're in a hurry.
Here is probably the most extensive ebook on Everything You Ever Wanted To Know About Eliminating Your Taxes, Protecting Your Assets And Regaining Privacy Over Your Life And Investments. It is called The Ultimate Guide To Going Offshore.  Visit our bookstore to purchase it today!
FREE GUIDE! Get Essential Information on Protecting Your Assets
18 STEPS TO IMPLEMENTING YOUR PLAN B
I hope you enjoyed reading this article: Residency Options in the Dominican Republic. If you have any questions, please contact our office HERE.
I've included some great articles for you to read, enjoy!
Ecotourism on a Budget: The Dominican Republic
Work in the Dominican Republic
Invest in the Dominican Republic
Life In A Dominican Beach Town: An American In The Dominican Republic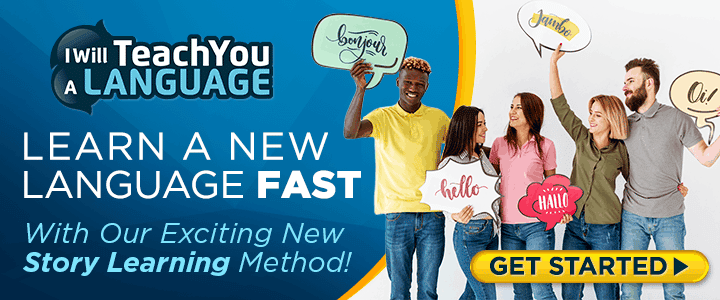 Like Our Articles?
Then make sure to check out our Bookstore... we have titles packed full of premium offshore intel. Instant Download - Print off for your private library before the government demands we take these down!