Moneycorp: Making Your Transition Abroad Easier
Moving abroad is not easy. It takes a certain bravery, optimism, and inner strength to overcome the culture shock of a new country and the fear of leaving behind your comfort zone. Those who are willing to take the plunge, however, often find that the experience is transformative and the lessons learned are invaluable.
Moving abroad is not cheap. Packing up your life and shipping it overseas comes with some significant and unavoidable costs. There's plane tickets, setting up accommodations (rent, utilities, security deposit, etc.), visa applications, and savings needed to survive while you look for a job or wait for that first paycheck.
For many, this cost of realizing a dream overseas is compounded by expensive conversion rates, making the whole process seem like an exponentially losing effort. While traditional banks are often the first stop for wide-eyed expats looking to deal money between multiple currencies, they can actually be contributing to the problem. Consider, instead, Moneycorp – an international money transfer service with over 35 years of experience in the field.
Why Moneycorp?
Moneycorp works differently than traditional banks, providing you with the most affordable exchange rates at the most opportune times. No hidden fees, virtually no cost on transfers, and 24/hour customer service to make sure you're always making the right decision at the time.
By signing up for a Moneycorp account, you gain access to a professional in the industry who will work with you to tailor a game plan to save as much money on your move overseas as possible. In reality, this can amount to thousands of dollars in savings that could have been lost through conversions by traditional banks.
How it Works
Moneycorp works by monitoring the market full-time and always staying ahead of exchange rate fluctuations. When it comes time to finally move abroad or transfer money overseas between currencies, Moneycorp offers an array of methods to accomplish this goal.
Forward Contracts allow you to lock in a conversion rate for all transfers up to a year in advance. This is most beneficial if you plan on moving money across borders through multiple transactions in a year. If you are satisfied with the current conversion rate and fear a rise in the market in the near future, this method allows you the peace of mind to guarantee a constant rate across all your transfers. This way you can plan your finances in the long-run, without worrying about the unknown potential price hikes. Don't expect to find this kind of service at a traditional bank.
Limit Orders work as a sort of top-bracket alert, where you can set a specific ideal exchange rate. As the market climbs, you will be alerted when your desired rate has been reached, and your transfer will process at that price.
Stop Loss is a counter-strategy to limit orders, in which you pick the minimum exchange rate you're satisfied with. When the market rises out of a range you're not comfortable with to meet your minimum target, you will be alerted and your transfer will process.
Spot Contract is the most direct and immediate route to transferring money between currencies or countries. With spot contracts, you can lock in an immediate exchange rate and process your transfer right away. This is beneficial if you expect a sudden downturn in the market and don't have the luxury of time to wait for more beneficial fluctuations.
Helping Expats Everywhere
Moving abroad often requires large chunks of liquid funds upfront. So, even if you have accepted a well-paying job in another country and have budgeted accordingly for the upcoming year, you will need a lot of cash at your disposal early on in order to overcome the initial obstacles of emigration.
Moneycorp can help with this, too. The company offers a feature in which you can buy currency now and pay later, with a small initial fee. For those looking to buy/sell property abroad, make sizable international investments, secure limit orders, or move entire life savings to a new country, this plan is a game-changer.
Experience the Insider community that takes your international lifestyle to the next level. Download your FREE guide
"18 Steps to Implementing Your Plan B" instantly!
With Moneycorp, you can buy global currencies anytime, quickly and seamlessly. Actions that were traditionally the source of stress for expats are now dealt with painlessly through Moneycorp:
Paying overseas bills

Moving money between accounts

Transferring pension or retirement funds to another jurisdiction

Forwarding currency contracts

Sending money to family members abroad
Find a Partner Who is Willing to Work for You
Those willing to step into the adventurous unknown of moving abroad have already shown that they have the strength, confidence, and ingenuity to take on challenges that would handicap most other people. Don't let your street smarts and detailed planning end when it comes time to address your finances – this is perhaps the most important aspect of logistically moving abroad.
While traditional banks can provide the service of transferring money between currencies, it is not their primary area of expertise and they have other priorities than getting you the best rates. With Moneycorp, you can work with an exchange expert to create a detailed plan that helps you save time, money, and sanity during your move abroad! Reach out to Moneycorp HERE
I hope you got great value from this article: Moneycorp: Making Your Transition Abroad Easier. Here are a few more articles that I believe you will love!
Getting Paid In A Different Currency – Stop Using Banks!
Four Important Ways to Be Smart with Your Money While on Holiday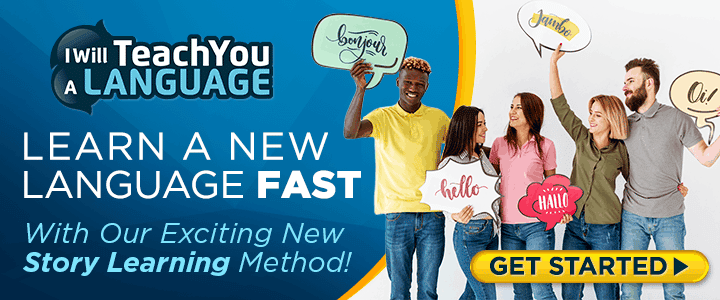 Like Our Articles?
Then make sure to check out our Bookstore... we have titles packed full of premium offshore intel. Instant Download - Print off for your private library before the government demands we take these down!