Mexico is a cryptocurrency paradise. No country on earth offers better access to Bitcoin and none offers the FIAT to crypto and crypto to FIAT exchange systems available in Mexico.
The two exchanges in Mexico are Bitso and Volabit. Both have advanced trading systems and easy to use interfaces… as do so many platforms around the world. What sets Mexico apart is the ability to quickly deposit cash (physical cash/paper money) into your cryptocurrency wallet.
Anyone can buy Bitcoin in Mexico. You don't even need a bank account in this country. Yes, that's right… you don't need a bank account or to send a wire transfer to buy Bitcoin in Mexico. You can invest and trade totally outside of the banking system.
As a result, Bitcoin in Mexico has massive growth potential. Mexico is Latin America's No. 2 economy and more than 50 percent of the roughly 120 million citizens don't have bank accounts. As such, Mexico is a largely cash economy.
How do you get your cash into your wallet? You can make a deposit in convenience stores like Oxxo and 7-Eleven. There are more than 135,000 locations across Mexico where you can deposit cash and it will show in your wallet in 15 minutes to 1 hour.
And it's just as easy to get cash out of your wallet. You convert from crypto to Mexican Pesos in your wallet. Then you transfer cash from your wallet onto any debit card. I do mean any debit card and not necessarily one tied to a bank account.
You can "load" any of the many Visa or local branded cards available at Mexican convenience stores. The process takes about 20 minutes and, from here, you can use the card just like a standard debit or loaded card. You can get cash at any ATM, buy things at the store, or use it at restaurants. If you select a Visa card, you can use it outside of Mexico.
Of course, you can link your crypto wallet to a Mexican bank account if you have one. You can fund your wallet, and withdraw money, using an electronic funds transfer, which is free of charge. EFTs can be completed during banking hours while loading a debit card can be done any time and any day of the week (24 hours a day 7 days a week).
There is no "fee" to fund your account from a bank account. The cost to deposit cash come from the ComproPago payment system, which includes Oxxo, Extra, 7/11, Chedraui, Elektra, Wallmart, among others. The service fee charged by Compropago is 2.9% + 3.00 MXN, including tax. OXXO, 7-Eleven and Extra charge an additional in-store fee of $9.00, $8.00, and $8.00 MXN respectively. Tax is additional when you use these stores.
In order to open an account, all you need is an international cel phone. You won't be able to open an account using a US number. I tried a few offshore country codes, such as Panama, Nicaragua, and Belize. They all worked. I didn't attempt to open an account with an EU number. I assume that the exchanges are focused on preventing US persons from accessing their systems.
Once your account is ready, there are three levels of access:
At level 1, you can fund and withdraw $5,300 pesos per day (just over $300 USD) and $32,000 pesos per month. This level of access only requires you to verify your international phone number.
Experience the Insider community that takes your international lifestyle to the next level. Download your FREE guide
"18 Steps to Implementing Your Plan B" instantly!
Anyone with a phone can open a level 1 account. All you need is an international number, such as a Mexican pay-as-you-go SIM card or just about any non-US number. I used a Panama number and was up and running in about 5 minutes. I then walked across the street to OXXO and transferred $100 into my account.
As you go through the process, if you select the United States as your country, you'll be blocked. If you select Mexico in the pulldown, you'll be asked for your city of birth and ID number. If you enter another country, you won't be asked for any information.
At level 2, you can fund and withdraw $150,000 pesos per day (about $9,300 USD) and $480,000 pesos per month. Access to these volumes requires you provide the following:
Official identification or passport

Proof of residency (presumably in Mexico), no more than three months old

Have made trades valuing at least 5,000 pesos (only $750 USD)

Have funded your account via

SPEI

(bank wire transfer)
That is to say, level 2 requires you prove your identity, that you're a resident of Mexico, and that you have a local bank account. The objective of these requirements is to keep US persons out of higher volumes and to limit money laundering risks.
Once you have level 2 access, and a proven track record, you can upgrade to level 3. This allows you to fund and withdraw up to $1,000,000 pesos per day (about $59,000 USD) with no monthly limit.
In addition to the items in level 2, level 3 requires you sign a trading agreement and provide proof of your occupation and the origin of funds. Basically, you must prove where the money came from and that it's clean.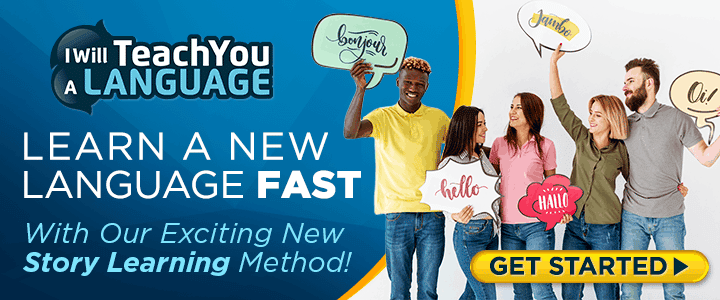 These Mexican platforms also allow you to operate as a merchant. You can issue invoices and get paid online for services. Invoices and operating under a Mexican corporation have similar dollar limits as described in the personal requirements above.
Cryptocurrency exchanges are currently operating under Mexico's SAPI de CV laws (link to Spanish site), which stands for Sociedad Anónima Promotora de Inversiones de Capital Variable (Mexican investments). Regulation is minimal, but new laws are on the way.
The proposed legislation, which Mexican President Enrique Pena Nieto said this month would be unveiled in the Senate before Sept. 20 will create new regulations to prevent money laundering.
Per CNBC, the bill will be examined first by an independent commission, and then go to the Senate for a vote. If it is approved, the finer details would be hashed out in so-called secondary laws.
I assume the bill is on hold because a

major earthquake

hit Mexico City on September 21, 2017. The passage is now many months away.
Even without regulation, the Mexican cryptocurrency industry is growing quickly. It went from less than 50 companies in 2015 to 158 in 2016, and over 240 in 2017 (as of September 2017). So long as regulators maintain the ease of converting from crypto to FIAT currency, Mexico's cryptocurrency industry continues to thrive.
I hope you've found this article on the state of cryptocurrency in Mexico to be helpful. For more information, please contact us HERE
Ready to take your life or your business offshore, make sure to download The Ultimate Guide to Going Offshore for your personal library. Here are some additional articles that I'm pretty sure you'll love!
Pros And Cons of Different Platforms to Make Bitcoin Purchases
How to Buy Bitcoin with Your IRA
What is the Mexico Maquiladora Program

Like Our Articles?
Then make sure to check out our Bookstore... we have titles packed full of premium offshore intel. Instant Download - Print off for your private library before the government demands we take these down!