It is inconceivable to many people that Colombia is not a third world nation. The world media has tarred and feathered the image of an amazing country and a hardy, friendly race with 50 years of bad press. In fact, Colombia has an advanced medical system and is becoming highly respected as a destination for medical tourism.
Just imagine, in 2012, 33,500 visitors entered the country for health tourism. Why would this be ? Isn't Colombia somewhat backwards ?
According to the America Economia magazine study in 2102, 16 of the top 40 clinics in Latin America are located in Colombia. Hospitals in four cities, Bogota, Bucamaranga, Cali and Medellin were recognized by this study. This survey was carried out in Argentina, Brazil, Colombia, Costa Rica, Chile, Cuba, Ecuador, Mexico, Panama, Peru, Uruguay and Venezuela.
In rankings produced by the World Health Organization, within the global performance of health systems, Colombia is rated 22nd in the world and 1st in Latin America.
Colombia is becoming a health destination for good reasons. It has built a solid reputation for having the highest specialty of care in Latin America and this stature is growing. The Colombian government has recognized the importance of this industry and has made a significant commitment to improve its efficiency, expand its capacity and to develop services and products that are world class.
Beginning with its human resources, programs have been introduced into the universities dealing with medical tourism. Additionally recognizing the importance of English in this market place, every effort is being made to promote bilingualism within the system.
Steps are being taken to achieve international accreditation for its hospitals. In 2004, the Heart Institute-Floridablanca in Bucaramanga became the first hospital in Colombia to be nationally and internally accredited. More are following suit.
Pro export Colombia is working towards positioning Colombia as an important international medical target through marketing endeavors such as familiarization tours for health service buyers as well as special events and conventions. By the year 2032, the Colombian government has targeted the goal to be a leader world wide in this field with an income flow of over $6 billion dollars.
Imagine an extraordinary vacation in an exotic country, yet Colombia offers so much more. Certainly this is the ideal reason to travel here and yet a perfect excuse to keep your cosmetic surgery a private matter. In 2008, just over 2 % of tourism came for "smile design", bariatric or esthetic surgery. Now many are coming from Spain, Mexico, Panama and the United States for treatments such as liposuction, rhinoplasty and mammoplasty.
The Heart Institute – Floridablanca in Bucaramanga
Fabulous new centers are being built across the country. The Heart Institute-Floridablanca in Bucaramanga , which is the largest in Colombia in cardiology, vascular surgery and neuroscience has initiated a new project called the "Colombian International Hospital". A free trade zone has been created and there are plans to construct a hotel and convention center with a capacity of 1,800 people, a hospital with almost 500 beds, a spa, a swimming pool, bar and gym, just to name a few amenities.
Cartagena Medical City
On the northern coast of Colombia in Cartagena, the "Jewel of the Caribbean" another megaproject called the "Puerta de las Americas Zona Franca S.A." is underway. Cartagena Medical City is being constructed on the north side of Cartagena only minutes away from the International Airport. It is located on 55 acres of land and it too has been designated a Free Trade Zone. These trade zones give the operators of businesses within the zone a special tax advantage and as a result should reduce the costs of the services being offered.
To begin the hospital will only have 40 beds but by its completion should grow to 200. The intent is that this facility be surrounded by medical offices with specialists offering services in bariatric and cardiovascular surgery, dentistry, diagnostic imaging and radiology, oncology, ophthalmology, as well as orthopedics and joint replacements.
Additional plans are for a spa and 5 star hotel, restaurants that offer special diets required by patients, a research center, a business center and a "medical mall" where the biomedical industry can display its goods and services.
FREE GUIDE! Get Essential Information on Protecting Your Assets
18 STEPS TO IMPLEMENTING YOUR PLAN B
Medellin Health City
"Medellin Health City" is slightly different from Cartagena's approach. This is the brand of the city of Medellin and is a Medical and Dental Services Cluster. It is led by the Chamber of Commerce, the city administration and is supported by Pro export and the Ministry of Trade, Industry and Tourism. Under this umbrella are hospitals, clinics, dental clinics, medical schools and over 250 complementary health care companies.
More than 55 % of all transplants in Colombia are done in Medellin and almost 90% of those are performed at Hospital San Vicente de Paul. To date, they have completed well over 4,000. San Vicente de Paul recently opened the first phase of its new complex near Rionego, about 3 minutes from the International Airport. This hospital was designed to manage international patients and it now has its Joint Commission International Accreditation. The initial phase houses a cardiopulmonary and vascular system center, a digestive disease center, an oncology center and emergency center and a transplant and tissue center. It also has a hospital with 180 beds of which 35 are for intensive and intermediate care.
San Vincente de Paul is also the first green hospital in Colombia. It has obtained the international LEED certification which means it complies with very specific environmental design. This hospital among other things has 75% natural lighting and with its solar panels it saves 35% of its energy costs. As with its counterparts in Cartagena and Bucaramanga, this facility operates as a Free Trade Zone which makes it possible to export healthcare services.
Colombia is far from the backward country that many perceive it to be. The world class medical facilities and services make one more excellent reason to make Colombia your destination of choice for medical tourism.
Here are few articles you will love:
Patience Turn to Medical Tourism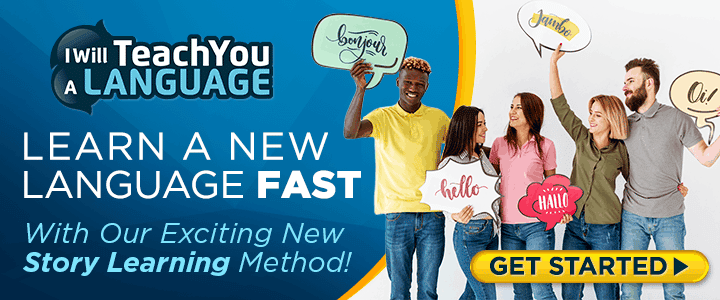 Medical Tourism for Expats and Retirees in Latin America
Nicaraguan Tourism On A Steady Rise
For more information on Tourism in Colombia, please contact our office HERE. 

Like Our Articles?
Then make sure to check out our Bookstore... we have titles packed full of premium offshore intel. Instant Download - Print off for your private library before the government demands we take these down!