Leipzig is one of the most unique, vibrant cities in Germany. Tradition meets continuous activity, progress, and vigour. Saxon friendliness and good cheer blend with high-tech business. Classic art and culture meet new and experimental ideas. In Leipzig, you'll find a cosmopolitan atmosphere with plenty of space for creativity. The magnificent city centre is the perfect place to start your adventure. Stately homes, historic arcades, Gothic Renaissance, Wilhelmanian and modern buildings speak more than 1,000 years of history within one square kilometre. Germany ranks third on the favourite digital nomad hotspots in Europe, so let's explore some highlights of Leipzig.
Join us for a Walk in Leipzig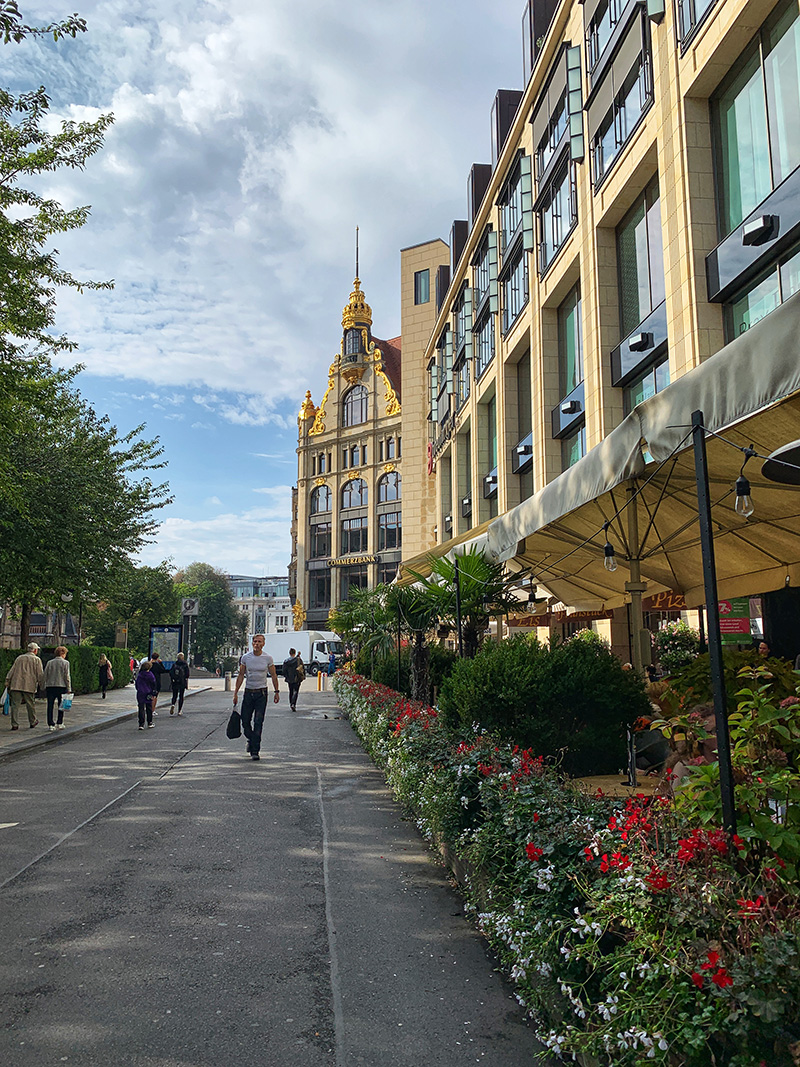 Whatever you are looking for is a stone's throw away in Leipzig. There are cultural highlights for music and theatre enthusiasts, shopping opportunities in modern department stores, and a unique closed network of historic passageways and courtyards, hip boutiques and antique bookshops are a few of the things worth discovering. Museums, art galleries, legendary pubs, first-class restaurants and trendy bars meet your tastes in every meaning of the word.
Leipzig has an eventful history as a city of trade and has always been a place for innovation. In 1650, the world's first daily newspaper was published here. Leipzig is an attractive publishing and media centre. Not only books are made here, but authors, too. The Leipzig Institute of Literature is the only institution in the German-speaking world to offer authors a university education. More than 37,000 students with all kinds of fresh ideas contribute to making Leipzig a place worth living in every day and night.
Markt and Old City Hall – Address: Address: Markt 1, D-04109 Leipzig
The hub of city life in Leipzig is the Markt and has been for many centuries. The Markt is dominated by the Old City Hall (Rathaus), a Renaissance building erected in 1556 and considered one of the most beautiful Renaissance buildings in Germany. Placed asymmetrically over the main entrance is the tower with its Baroque crown.
On the southern side of the square, you'll see the striking six-story "Königshaus" where princes and emperors once stayed. At the northern end, you'll find the Alte Waage (Old Weigh House). From the Market Square, you can walk straight into Barthels Hof, the last surviving "thoroughfare merchant yard" dating from the times of the Leipzig goods fairs. Today it houses a restaurant and several shops. A few steps from the square, you'll come to the café and coffee museum Zum Arabischen Coffe Baum, Germany's oldest coffee house. Sadly, this was closed when we visited, surrounded by fences of construction and disappointment.
Mädlerpassage and Naschmarkt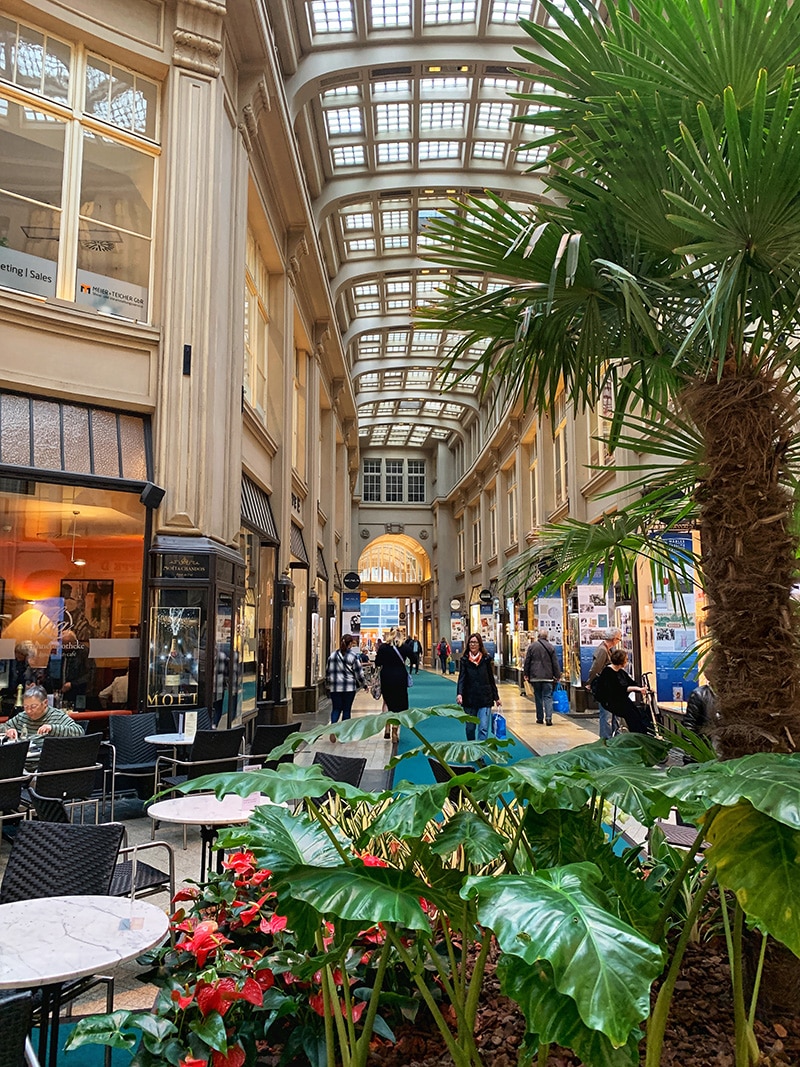 One of the charming old shopping arcades that tunnel through buildings in the heart of the old city, is found opposite the Old City Hall. The Mädlerpassage originally connected merchants' houses and shops in the trade fair days. These covered alleyways protected tradesmen from the weather and gradually became the elegant arcades they are today.
The Mädlerpassage is probably the grandest arcade in Leipzig. Walking through the majestic buildings and high-end shops makes you feel like you are in the Milan of Germany. It is most well known for the restaurant Auerbachs Keller, the setting for one of the scenes from Goethe's Faust.
The statue of Faust and Mephistopheles is in front of the stairs descending into Auerbach's Keller, one of the most popular restaurants in Leipzig and where Goethe set the infamous cellar scene (Goethe was a frequent guest of the Keller). The rebel and reformer of the 16th century, Martin Luther, was also a regular visitor of the Keller.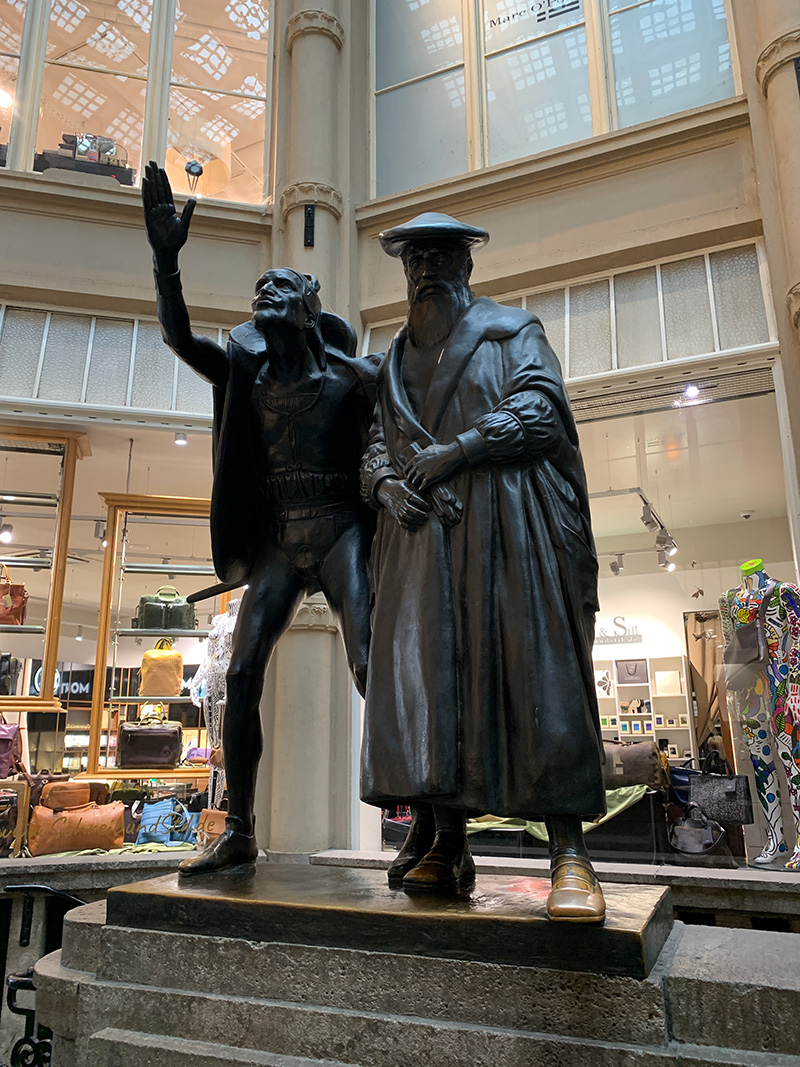 Opposite the entrance to the Mädlerpassage and behind the Old City Hall you'll discover the Naschmarkt, a quaint and quiet square laid out in 1556. On the north side of the square is the Old Commercial Exchange (Alte Handelsbörse), an early Baroque building dating from 1678. Stroll through in the evenings, and you'll be delighted by talented street musicians and their melodies on violins.
Experience the Insider community that takes your international lifestyle to the next level. Download your FREE guide
"18 Steps to Implementing Your Plan B" instantly!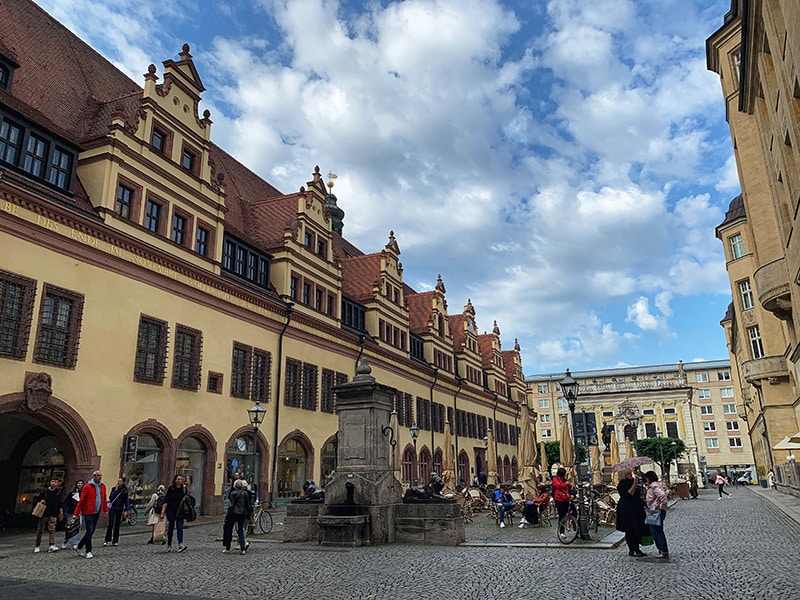 St. Thomas Church – Address: Thomaskirchhof 18, 04103 Leipzig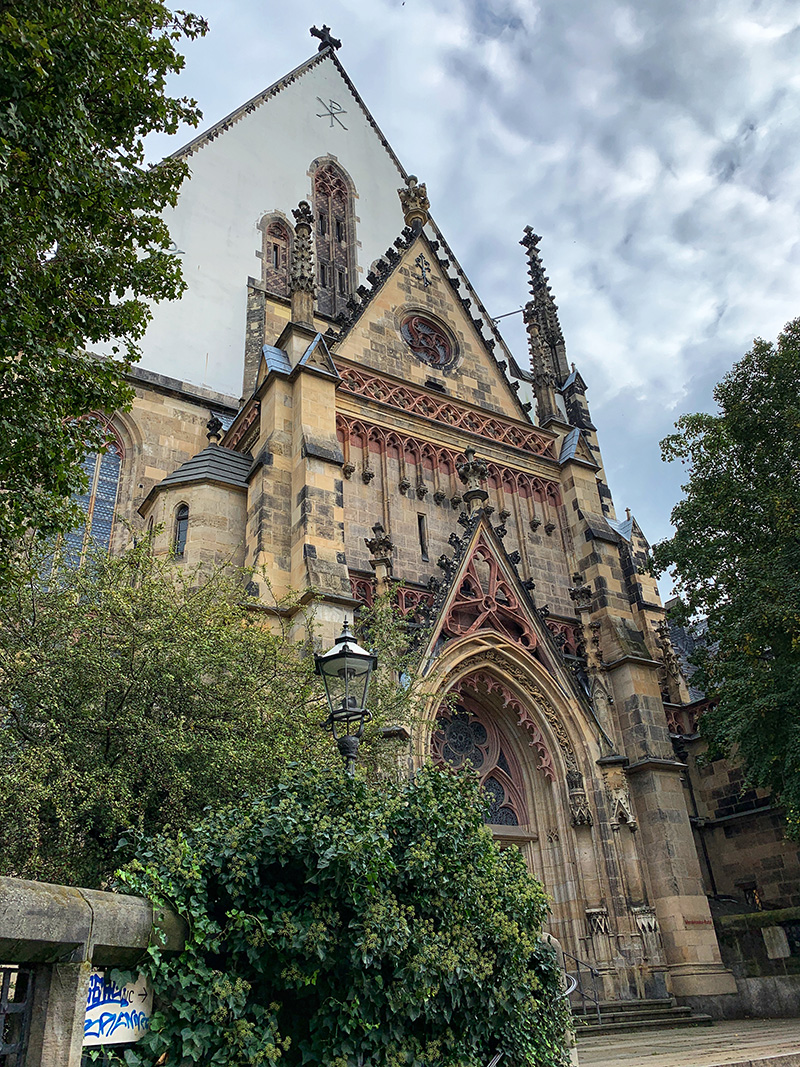 Southwest of Leipzig's Markt stands St. Thomas Church (Thomaskirche), home of the world-famous St. Thomas Boys Choir. The choir was founded in 1212, the year the church was built. The St. Thomas Boys Choir is Leipzig's oldest cultural asset.
Johann Sebastian Bach was the church's choirmaster from 1723 to 1750, and his remains are interred in the floor of the choir loft. Outside the church, in a small square, stands a statue of Bach, commemorating his years as choirmaster.
Originally serving as an Augustinian monastery, St. Thomas was altered in later centuries, and in the 15th century, was given the form of a Late Gothic hall church, a style popular in Upper Saxony. Martin Luther preached here in 1539.
Leipzig Holocaust Memorial – Address: Synagogendenkmal, Zentralstraße 4, 04109 Leipzig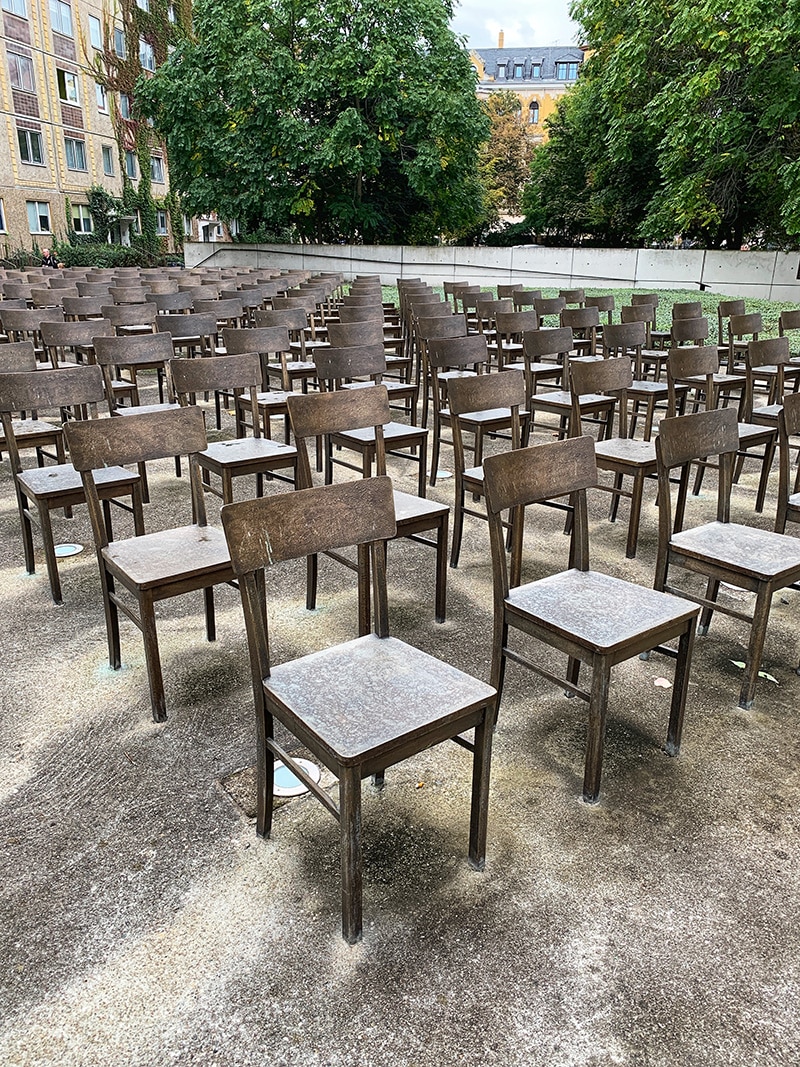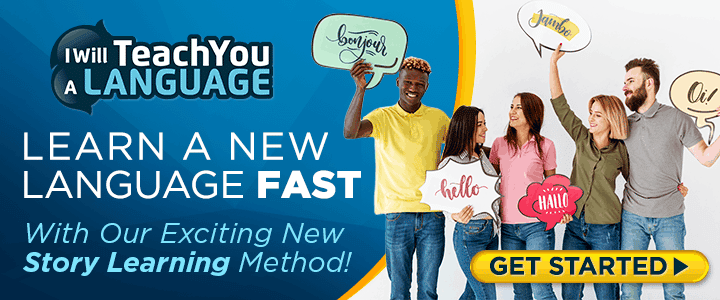 In the city of Leipzig, 14,000 citizens of the Jewish faith fell victim to fascist terror. As a result of the "National Socialist racial laws", these and many other people were persecuted, expelled, or murdered. In April 1945, there was no longer any Jewish community life in Leipzig.
This silent, salient memorial is on the site of the community synagogue destroyed by arson by the fascists. The 140 empty chairs represent the 14,000 Jews who once prayed in this spot. The chairs now sit where, on November 9, 1938, the large synagogue of the Israelite religious community in Leipzig was destroyed. Never forget the segregated, persecuted, and murdered Jewish citizens during the time of the National Socialist rule. If we forget, it will happen again.
St. Nicholas Church – Address: Nikolaikirchhof 3, 04109 Leipzig
Built in the 12th century, St. Nicholas Church (Nikolaikirche) has been altered in various ways over the centuries, the most recent renovation transforming its interior into the Neoclassical style in the 1700s. The entire interior is white with pink trim. Fluted columns rise to the ceiling from which palm fronds spring out and support the arches. Pictures are not allowed in the church unless you pay €3, and they are not allowed to be uploaded onto the internet.
In the Nikolaikirchhof square outside, a monument echoing the design of the columns and their palm capitals commemorates the church's role as the rallying point for demonstrations against communist rule in East Germany in 1989. This uprising, known as Monday Demonstrations, began spontaneously in Leipzig following the weekly Friedensgebet (prayer for peace) in the St. Nicholas Church on September 4, 1989.
The demonstrations continued each Monday to the growing alarm of the communist government. On October 9th, about 70,000 peaceful demonstrators carrying lighted candles faced an armed security force of 8,000, who had been given orders to shoot. The enormity of the crowd and their attitude of non-violence convinced the forces not to fire. The result became known as the Miracle of Leipzig. As news of the night spread, similar demonstrations were repeated in other East German cities, eventually leading to the reunification of Germany.
Leipzig, A World-Class City of Music
Leipzig lives, loves, and celebrates music.
The great composers who lived and worked in Leipzig would fill a canon of music history—Johann Sebastian Bach, Clara and Robert Schumann, Richard Wagner, Felix Mendelssohn Bartholdy, Edvard Grieg, Albert Lortzing, Gustav Mahler, and Hanns Eisler. Leipzig maintains the tradition of great musical performances. Each year over 200,000 people attend concerts performed by the Gewandhaus Orchestra, one of the world's best ensembles. The orchestra accompanies shows at the Opera House and performs Bach cantatas with the St. Thomas Boys Choir. The famous choir performs where Bach once worked in the St. Thomas Church.
Leipzig's songful heart makes itself heard in many ways, such as the Leipzig Bachfest, Mendelssohn within the Bachfest, Wagner Festival, Schumann Festival Week and "a capella" Festival to the Jazz Festival and "euro-scene" theatre festival.
Art, Culture, and Recreation in Leipzig
Boredom is something you will not encounter in Leipzig. The city offers surprises around every corner, whether that be the shopping arcades, department stores, or small boutiques along the precincts and promenades. Grab a bite to eat, hang out, and soak in the sights around you. Throughout most of the year, there are numerous farmers' markets or flea markets. And we can't forget Leipzig's Christmas Market. There is a Tuesday market held weekly in the Markt offering vegetables, flowers, coffee, spices, food trucks, baking, and anything you could hope to buy at a market.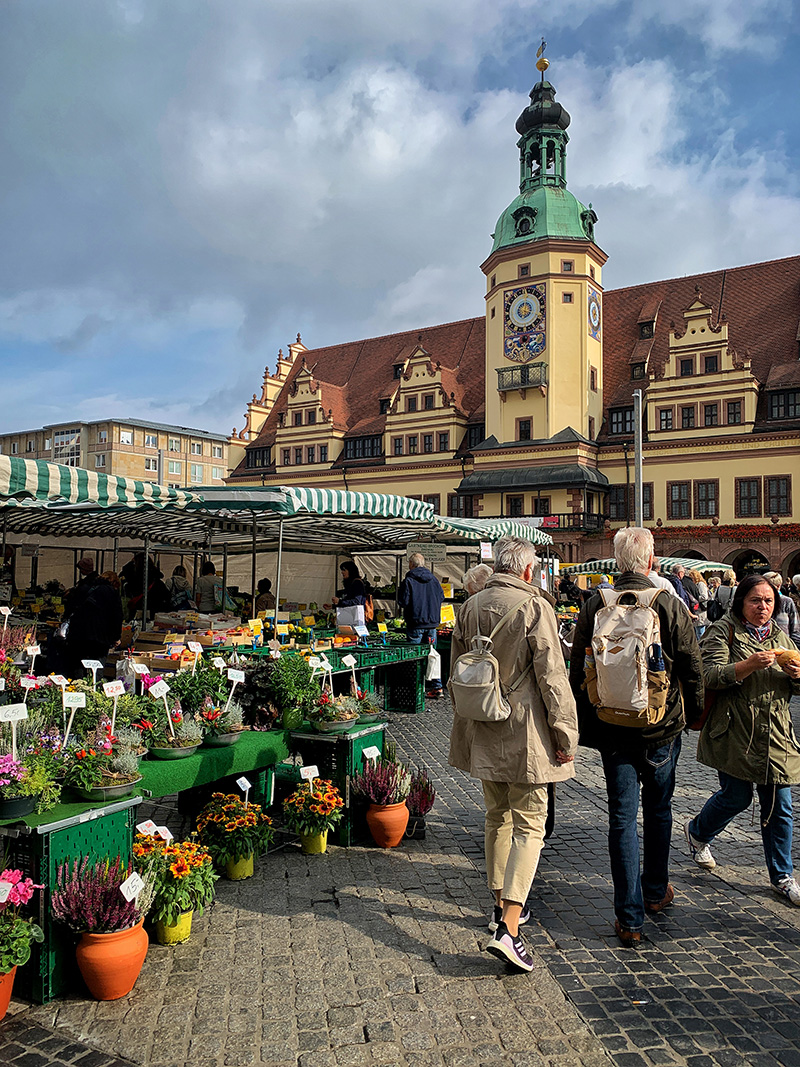 Tuesday Market
Art created in Leipzig is a hot topic throughout the world. The term "Leipziger Schule" (Leipzig School) has been translated into many languages and has become a trademark in Leipzig. Since the 1960s, painters such as Bernhard Heisig, Wolfgang Mattheuer, and Werner Tübke have created incredible visual language here, which continues to influence modern painters.
Leipzig is a feast for the tastebuds. The city has everything from gourmet temples, bars, Saxon, and international cuisine, with a variety of settings from down-to-earth to modern. Leipzig is considered a very hospitable place. Generations of students and visitors praise its pubs. Pub grub and beer gardens are open all summer. Leipzig's special dishes are a must. The best dishes in Leipzig, according to food experts, are Rouladen (in Auerbachs Keller), Sauerbraten (in Ratskeller der Stadt Leipzig), Schweinshaxe (in Ratskeller der Stadt Leipzig).
Schweinshaxe is whole pork knuckle roasted for hours until it is thoroughly cooked, juicy, and tender. The skin becomes golden brown and crispy but not dry. Growing up in my home on the farm, the skin was a delicacy to be shared amongst us kids at the end of the meal. The rich fat and the crisp skin had an incredible richness with a slight smoky flavour. The hearty feast is served with either boiled or mashed potatoes and warm sauerkraut.
Perfect sauerbraten is marinated in red wine, tart vinegar, and spices, tenderizing the meat while infusing it with sharp, tangy flavours. Sauerbraten is traditionally served with German favourites such as spätzle egg noodles, bread dumplings, or boiled potatoes, and a side of braised or roasted red cabbage.
Rouladen are traditional German meat rolls of beef steak pounded thin and stuffed with a variety of ingredients such as bacon, pickles, carrots, onion, or bread and accompanied by a creamy sauce.
To wash all this down, try the original Leipzig Gose, a top-fermented beer that was almost forgotten about when it was rediscovered by a restauranteur.
Nothing says comfort like German food.
If you are nocturnal, there is much to get excited about. Theatres, concert halls, cabarets, variety clubs, and many outdoor venues offer an extensive events program. Leipzig is always wide awake. The term "closing time" is not in their vocabulary.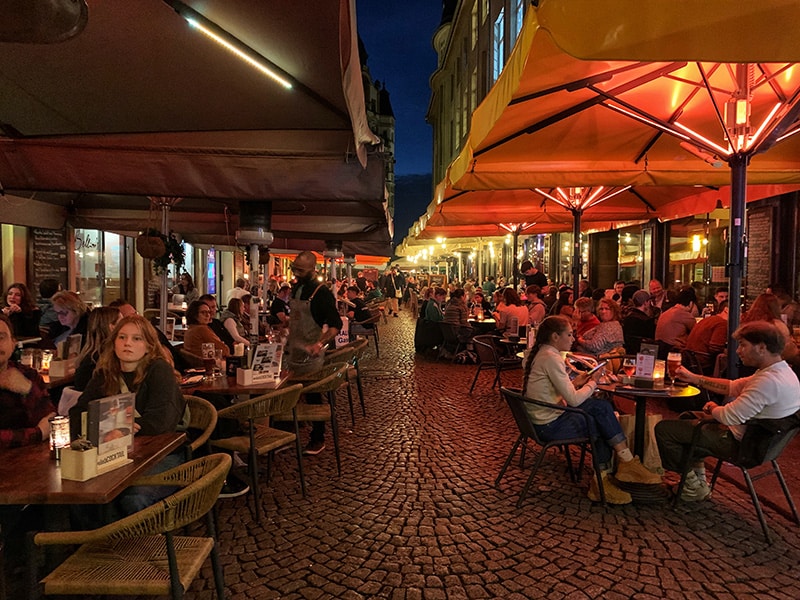 About a third of Leipzig is blanketed in forests, parks, or allotment gardens. The Auenwald forest, cutting a wide strip of woodland right through the city, is ideal for hiking or cycling. The city centre offers relaxation in the green Clara-Zetkin-Park and the Johannapark. Grab a coffee and apple kuchen, find a bench, sit down, and enjoy the afternoon.
Why Leipzig?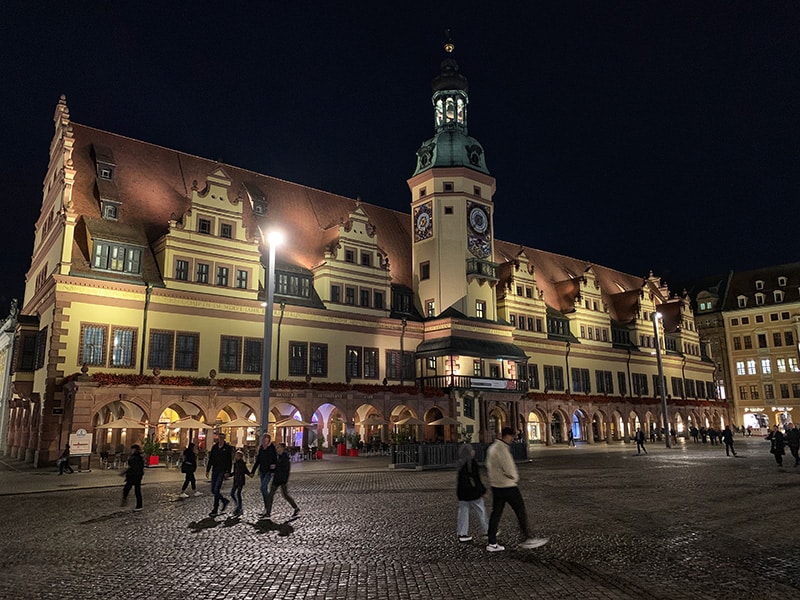 Old City Hall
Leipzig is one of Germany's fastest-growing cities and one of the most popular tourist destinations in East Germany. Its rich cultural and musical heritage makes Leipzig regularly cited as one of the most livable cities in Europe. Leipzig is one of Europe's greenest cities because one-third of the land is covered in green spaces, parks, and forests. Are you considering a visit or a move to Europe, particularly Germany? Make sure to add the beautiful city of Leipzig to your list of destinations. Leipzig is incredibly full of life and promise.
For the full Escape Artist experience, subscribe to Escape Artist Insiders magazine, where our international experts share their acumen on living and investing overseas that is only available when you become an Insider.
All photos by Charlotte Tweed.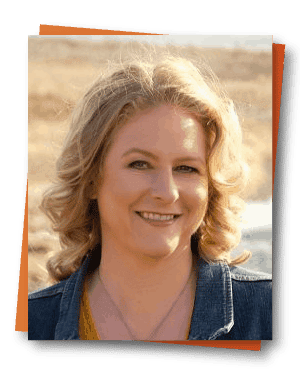 Charlotte Tweed is an adventurous soul with a goal to take you on a journey where you don't just visit—you live it. Graduating with a Travel and Tourism Honours diploma, Charlotte began her expat journey on June 15, 2021. After travelling through multiple countries, Charlotte now calls Mexico home. Reading, writing, and researching the best expat destinations in the world are how she fills her days. As a published author, her mission is to transform your life with expat travel—one destination, one adventure, one story at a time.


Like Our Articles?
Then make sure to check out our Bookstore... we have titles packed full of premium offshore intel. Instant Download - Print off for your private library before the government demands we take these down!