Is Belize Still a Top Offshore Company Location?
Belize has long been one of the top locations for establishing an offshore company. Investors and business owners have always been attracted to the tax efficiency that Belize offers, not to mention the affordable overhead costs, the stability, and the asset protection.
However, it is worth investigating whether those benefits are still available and whether they remain competitive when compared to the benefits in other offshore nations. Take a closer, updated look at whether Belize remains a desirable destination for offshore companies. 
Ease of Becoming a Belize IBC 
Offshore companies in Belize can be founded as IBCs, or International Business Companies. This tends to be the most popular type of offshore corporation. In 1990, the Belize International Business Companies Act declared that a business could apply for and become an IBC to take advantage of tax planning and asset protection benefits.
Since then, Belize has been considered one of the most approachable and welcoming jurisdictions for offshore companies. Starting an IBC is easy, straightforward, and inexpensive. The reasons it was so appealing in 1990 remain in place today, and even Americans concerned about the Foreign Account Tax Compliance Act (FATCA) requirements will be able to establish a company in Belize without any worry. 
Registered Offices are Required for Belize IBCs
In some countries, international businesses are required to have a physical presence. This requirement means that operating costs can be expensive, particularly for smaller companies or businesses that simply don't require a physical space.
In Belize, however, there are some unique differences. An IBC must have a registered office within Belize. However, offices and regular day-to-day operations won't be needed. Instead, local agents can handle registration.
Of course, an IBC can still opt to have a small physical space, a mailbox, or a phone number in order to provide a more tangible local connection. 
Impressive Jurisdiction Tax Benefits
There is no denying that the early appeal of establishing an offshore company in Belize revolved around the potential tax savings. The good news is that those savings still very much exist.
Tax efficiency is a huge draw for businesses and Belize remains one of the most appealing nations for offshore companies. A registered IBC in Belize is not subject to any taxes or duties on their profits or other sources of income.
There are no capital gains taxes to pay, no stamp duties, and no taxes on asset transfers. In short, operating an offshore company in Belize presents an incredible opportunity to reduce the tax burden of a business. 
Non-Disclosure of Annual Financial Statements
In some jurisdictions, all businesses are required to submit financial statements. This has to be done every fiscal year, and it is both for reporting purposes and tax purposes.
Since International Business Companies are exempt from taxation in Belize, they are also exempt from annual financial statement requirements. Not only is this a time-saving measure for many companies, but it further protects the financial security and privacy of an IBC. 
Elimination of Many Traditional Bureaucratic Hurdles
Sometimes, individuals are wary of establishing offshore companies. There are plenty of reasons for this wariness, but it often involves concerns about the amount of time required and the costs and manpower needed to run an offshore company. In Belize, many of these bureaucratic worries are eliminated.
Take setting up an IBC, for example. Incorporation can take just a few hours, and it is entirely possible to set up a newly registered IBC in a single day. An IBC doesn't need to have a publicly disclosed board of directors, either. Instead, a single director is sufficient, and it can be either a local resident or a foreigner.
You'll only need a minimum of one shareholder, but there is no cap. Plus, there is no requirement for a company secretary for an IBC. 
Government License Fees Adjusts Depending on Capital Value
If you're wondering how an IBC can operate without paying any local taxes in Belize, you're not alone. These businesses are able to operate because they are required to pay government license fees. These fees are standardized and based on the value of an IBC's authorized capital.
The standard license fee for an IBC starts at just $150. On top of that, an IBC with no authorized capital for its shares will pay an additional $350. An IBC with authorized capital under $50,000 will pay $100 per year, but that fee increases to $1,000 annually for IBCs with authorized capital over $50,000.
This sliding scale is a fair way to have companies pay a reasonable price for the benefits of operating in Belize. 
Offshore Banking Capabilities
Belize has increased its capability to provide needed services such as offshore banking with online servicing capabilities. Belize is home to award-winning financial institutions which make it easy to establish corporate accounts.
Belize provides a safe, private, and stable environment for corporate structures and offshore investments. Reputable and established Belizean banks deliver IBCs with fast, verifiable, and secure transactions.
Adjusting for Overhead Costs
Just as in other viable locations, not everything about opening an offshore company in Belize has remained the same since the availability of IBCs in the 1990s. One of those changes deals with the increase in operating costs.
For businesses that do decide to have a physical presence in Belize, overhead costs are higher than in the past. This is largely due to Belize's growing popularity as an investment destination as well as a place to live, vacation, and retire. 
Stability Remains High
Belize has always been a top offshore company location in part because of its history and politics. Belize operates according to British common law, and it is a democratic nation. It has a history of stability, and even the local currency is tied to the U.S. Dollar.
If you are hoping to establish an offshore company in a safe and secure jurisdiction, then Belize remains a top choice. 
Belize boasts a long history of appeal for international investors and offshore companies. Thanks to updates and amendments to the Belize International Business Companies Act, the country remains a top choice today. Starting a corporate structure such as an IBC in Belize is easier and more beneficial than ever, and you'll still have access to all the advantages of the past. 
Conclusion
I hope you enjoyed reading Is Belize Still a Top Offshore Company Location? For more information on Belize, please contact us HERE.   I've also added here a really great Special Report. Make sure to open in today!
Here is probably the most extensive ebook on Everything You Ever Wanted To Know About Eliminating Your Taxes, Protecting Your Assets And Regaining Privacy Over Your Life And Investments. It is called The Ultimate Guide To Going Offshore.  Here are a few articles about Belize that you will love:
10 Easy Steps to Opening a Business in Belize in 2020
The Ultimate Guide To Going Offshore
16 Reasons Why Belize Is the Perfect Country to Move To
About The Author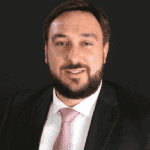 Luigi Wewege is the President of Caye International Bank, headquartered in Belize, Central America. Outside of the bank, he serves as an Instructor at the FinTech School in California, which provides online training courses on the latest technological and innovation developments within the Financial Services industry. Luigi is also the published author of The Digital Banking Revolution, now in its third edition.

Like Our Articles?
Then make sure to check out our Bookstore... we have titles packed full of premium offshore intel. Instant Download - Print off for your private library before the government demands we take these down!