Being the second-largest Cryptocurrency makes Ethereum a great currency option for purchasing a property. A few years back purchasing property in Crypto was nothing but a dream. However, as the adoption continues to become more widespread, property markets are beginning to take listen. In this article we will discuss how to buy property with Ethereum.
The Crypto property market is beginning to open up. We, therefore, have property buyers and sellers that are open to payment in Crypto. Property lawyers and conveyances are becoming commonplace in Crypto real estate transactions. Crypto payment will greatly simplify foreign investments.
Key terms
Ethereum – A Blockchain-based platform that deals in distributed computing and operation. Its native token ETH is the second largest Cryptocurrency by market cap. It is prominent for its smart contract and Decentralized application functionalities. Because of the self-executing smart contracts, people have referred to Ethereum as the Blockchain that will do everything else that Bitcoin did for money.
Smart contract – A cryptographic protocol that facilitates, enforces, and monitors the execution of an agreement or contract precisely as programmed and immutable.
Blockchain – A digital ledger that stores information publicly and permanently in Blocks.
Real Estate – Property consisting of land or buildings.
Cryptocurrency – digital currency whose operation is fully online
Purchasing your dream property with Ethereum
For most people, Cryptocurrency and Real estate are rival investments, and it's almost as if you have to pick one over the other. However, if you are a crypto enthusiast that is interested in real estate then you were born in the right century. Who would have thought that one day you would buy a house using Ethereum after all the resistance that Cryptocurrencies have endured?
If you've always had a lifelong dream to buy a luxurious beach house one day or that beautiful apartment with a breathtaking view in the city's skyline from a skyscraper; Ethereum may be the key to that dream. Many have already made their dreams true through learning how to buy property with Ethereum.
In October 2017, the first Ethereum to Real-estate transaction was conducted by the founder of TechCrunch (Michael Arrington). He bought an apartment in the Ukrainian market using an Ethereum smart contract.
Although Cryptocurrency is highly risky, people have continued to realize its potential over the years. As such, it has managed to establish itself as an alternative currency. Today it is common for people to use Ethereum for the payment of regular commodities and services.
We continue to see big merchants opening their doors to Crypto. Dell, Microsoft, and Tesla are a few such merchants although the relationship between Tesla and Bitcoin is proving rather complicated. Several stores and companies in Japan are also beginning to accept Bitcoin as payment for their products.
How cool will it be if soon we start using Ethereum to pay for burgers at a drive-through? This might happen sooner than we think especially as we continue to witness real estate transactions over the Ethereum Blockchain.
The Purchase process
The most essential condition for you to buy a property with Ethereum is that the buyer and seller must agree on exchanging Ethereum for the property. Therefore the first place to start might be finding developers that accept cryptocurrency and Ethereum for purchases.
FREE GUIDE! Get Essential Information on Protecting Your Assets
18 STEPS TO IMPLEMENTING YOUR PLAN B
The entire process is quite straightforward it will depend on your agreement with the seller. Generally, you should expect to:
Identify your property of choice
Contact the concerned parties (Seller, insurance company)
Establish whether they are Ethereum-friendly
Agree on a favorable price
Acquire the seller's public address
Send the Ethereum and wait for the seller to confirm
Once the payment is made, the ownership will automatically be changed by the smart contract functionality. Alternatively, the seller will hand over the title deed
Contact relevant authority to process the documents and the property is yours.
Why Ethereum is better than Bitcoin for property transactions.
Ethereum is far better than bitcoin for buying your dream home because it provides faster transaction time and lowers transaction fees. It also has the added benefit of the 'smart contracts' function which opens up several added possibilities for the real estate market to take advantage of. If you do decide to buy property with Ethereum, then make sure you've done all your due diligence.
Depending on the numbers and importance of the companies that start trusting and using it, Ethereum might soon be used for most transactions.
Merits and Demerits of purchasing property with Ethereum
a. Merits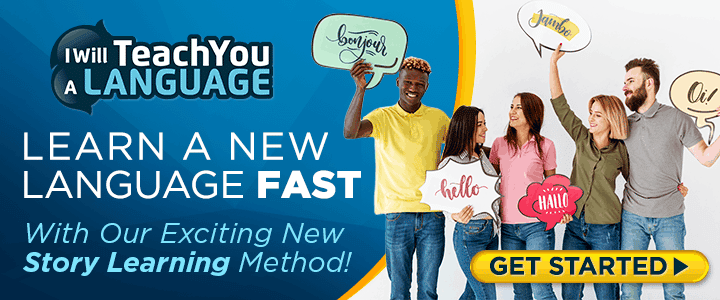 Real estate is considered more secure than Cryptocurrency because its value is more stable. Cryptocurrencies are characterized by extreme price volatility; the price swings are sudden and extreme. Often the Crypto you bought will drop in value hence being worth less than you bought it. A few times it will increase in price and have more value than the buying price. Interestingly more people experience losses, it's only a few smart investors that make a good profit.
As for real estate, the value tends to appreciate with time but rarely does it lose value. Though the growth is much slower than that of Cryptocurrencies, buying real estate allows you to trade a volatile asset for a secure one.
A seller that is willing to accept Cryptocurrency is also likely to offer an amazing discount. This is because they are probably Crypto investors and they understand the price volatility as well as the potentials of Crypto. If someone expects to get worthwhile returns from the crypto you are giving them, they are likely to give you a discount.
Speeds up the purchase process
In the same way, paying in cash saves your time, paying in Crypto can also speed up the purchase process. Paying in crypto cuts out the typical hurdles of the mortgage process; also having the money ready makes your offer stronger.
Most cryptocurrencies are built on Blockchain which helps prevent fraud through its private, fully certifiable digital identification. This offers current and reliable proof of funds. It also offers a digital ID that can be used for deed transfers, mortgage payments, escrow, or other financial scenarios.
Blockchain stores information securely and it is instantly verifiable. This eliminates dealings with banks and lawyers, saving money.
b. Demerits
Cryptocurrency prices are extremely volatile; the value usually changes in a matter of seconds. Sometimes the difference between the highest and lowest price for the day goes up to $10; that's crazy.
When you make an offer to buy real estate using crypto, the price will likely change within the course of the transactions. The seller might be afraid that they will not receive the value they had hoped for thus opting not to use Crypto.
Cryptocurrencies are still a fairly new concept and therefore most people are still unfamiliar with their operation. People are usually nervous to make money deals that they don't fully understand. It is therefore difficult to find sellers, escrow, and insurance companies that are willing to accept crypto. The anonymity also puts some people off; some people prefer to receive money from an unknown origin.
Difficulty in finding a seller
A seller is more likely to accept traditional currency over crypto because of familiarity and stability. Ensure that your seller is cryptocurrency-friendly in their listings.
Resistance
People in the real estate industry still consider Cryptocurrencies to be risky or unknown. For that reason, it can be difficult to find a seller or an insurance company willing to deal in the most popular Cryptocurrencies – Bitcoin and Ethereum- is rare. Other lesser-known Cryptocurrencies are even less likely to be accepted by sellers.
A few sellers and insurance companies will be willing to work with your Cryptocurrencies, provide you 'cash them out first'. Therefore, if making a payment in Crypto does not appeal to you for personal reasons then you have the option of exchanging the amount you need to fiat currency. However, you should be prepared to incur transaction charges. It will also take up more time than transacting Crypto directly would.
Buying a Property with Ethereum in Belize
One of the best kept secrets is the ability to buy brand new condos or tiny homes with Ethereum in Belize. If you interested in discovering this little known path to residency, get in touch with us here.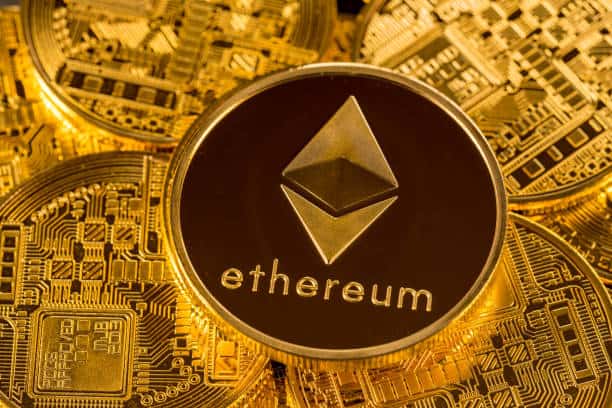 Conclusion
It is possible to buy a property with Cryptocurrencies, however, not all sellers will be onboard. Therefore, you need to be sure that your intended seller and insurance company do accept Cryptocurrencies before you initiate the exchange.
If you're interested in diversifying into NFT investments, check out our piece on the World of Women NFT. If interested in Tiny Homes in Belize, we can help guide the process. Additionally check out of tax savings guide on cryptocurrency as well.
Like Our Articles?
Then make sure to check out our Bookstore... we have titles packed full of premium offshore intel. Instant Download - Print off for your private library before the government demands we take these down!