Is The World of Women NFT a Good Buy?
Taking the NFT Market by Storm - Making the Decision to buy World of Women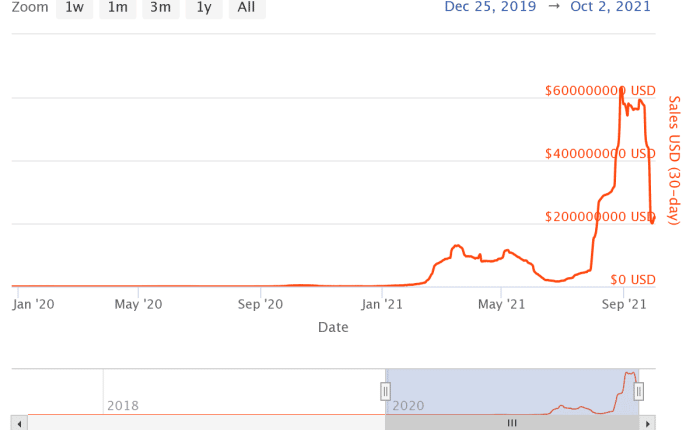 World of Women is an NFT collection of 10,000 women that was created by a French freelance artist Yam Karkai. Her aim, as she has continuously defined it, was to shine more light on the women in the space and give them a platform where they could easily distinguish themselves. The collection was released on the 27th of July with a base price of 0.07 ETH per token. The entire collection has been created using Procreate and Adobe Illustrator. Since its launch, the project has gained immense traction and has garnered praise from some prominent entrepreneurs and stars such as Gary Vaynerchuck and Logan Paul. In this article, we'll explore whether the NFTs are still a good buy by looking at their rarity, uniqueness, and current market conditions.
Let's dive in.
World of Women NFT: The Deciding Factors
When it comes to understanding whether a particular NFT collection is a good buy, a lot of factors are considered. Some factors that investors generally consider are:
Rarity and uniqueness
Age of the project
Availability of the tokens
Creator of the project
Floor price (the minimum price for which a token can be bought)
Among other factors that some investors might consider are the aim of the project itself. And while rarity and uniqueness is often reflected in the very definition of an NFT (an NFT is unique by nature), several creators hardly add anything to their work and simply create a new or "updated" version of an old artwork.
When it comes to the age, the fact that something CryptoPunks sold for as much as $500,000 is telling of the fact that they were more important to the community that was then growing around NFTs. Upon realizing that they were one of the first (remember that they were not the first NFTs on Ethereum) NFTs that could truly be collected, meant that they had more than just an aesthetic significance. They were part of the NFT history.
Cryptopunks Price Action, Source
Most successful NFT projects have had one thing in common – the availability of their tokens. If you want to buy a Cryptopunk, you can easily do so on various marketplaces like OpenSea. In fact, a simple Google search will lead you to various platforms.
While the community itself is quite particular about who the project creator is, if it is someone who is already established in the industry, then there is a higher likelihood that they will receive a more positive response when they first release their project. A slightly complementary example for this is the creator of the Loot project, Dom Hoffman, who was already a known figure in the tech space as the creator of Vine.
The floor price can vary depending on the creator of the project first and then how the audience responds to it later.
Now that we have established these factors, let's look at World of Women through this lens.
What's so special about World of Women
Here are some of the features of the project that we find make it stand out:
FREE GUIDE! Get Essential Information on Protecting Your Assets
18 STEPS TO IMPLEMENTING YOUR PLAN B
Uniqueness: The World of Women collection consists of 11 traits and about 189 attributes, of which there are 14 different skin tones, 25 hairstyles, 23 facial features, and 28 eye combinations. This establishes the project's uniqueness.
Rarity: The fact that something of this sort has not been done before in a space that is predominantly occupied with profile picture (PFP) NFTs like the Bored Ape collection. While Cryptopunks has become a PFP revolution as well, it is unique because of its age.
Creator of the project: The creator of the project is a freelance artist and her partner, who she teamed up with, to be able to work on the project – both of them come from a non-tech and non-crypto space. This means that they were not driven like the other 10,000%-profit-seeking creators. They truly wanted to make an impact.
Aim of the project: The aim of the project has been expressed as "shining light on the women in the space". And this has been done very beautifully indeed. Karkai ensured that her "base" women was so fluid that she could become literally any woman hailing from any country. This means that the project itself caters to a very impassioned community. And, to give credit to the creator, this is done in a tremendously beautiful manner.

Moreover, this project itself creates an entry point to other female artists who are wishing to enter the space. Just imagine the amount of impact a collection of 10,000 randomly generated women characters can make! Huge, indeed.
Thus, the World of Women project has what we can say as a social value. It is adding value to the way people think about collectibles, and especially these collectibles. The previous weeks' performance of the project complements that. Just look at the stats on OpenSea.
World of Women NFT Stats, Source
The Bottom Line
While it is hard to answer the initial question that we began the article with, the truth of the matter is that the worthiness of any NFT collection is subject to a lot of factors. And one of those factors is how the collector/investor/buyer of the project looks at them. At the moment we are bullish on World of Women and would buy if the right opportunity presents itself.
Like Our Articles?
Then make sure to check out our Bookstore... we have titles packed full of premium offshore intel. Instant Download - Print off for your private library before the government demands we take these down!